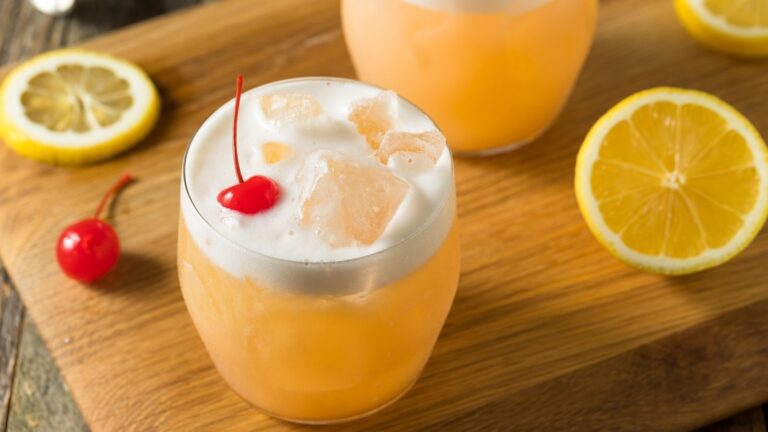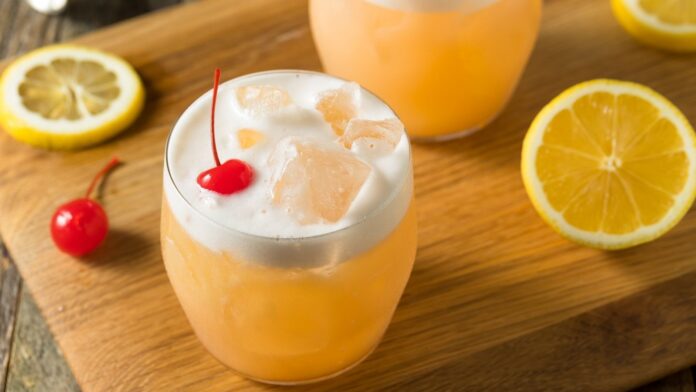 Whiskey Sour Recipe
Ingredients
---
2 ounces Bourbon Whiskey
1 ounce Lemon Juice
1/2 ounce Simple Syrup
3 dashes Angostura Bitters
Ice Cubes
1 Egg White
Maraschino Cherry (Optional Garnish)
Lemon Wedge (Optional Garnish)
Bar Tools
---
Rocks Glass
Bar spoon (Optional if you don't have a cocktail shaker)
Directions
---
Add Bourbon Whiskey, Lemon Juice, Simple Syrup, Angostura Bitters, the Egg White to the Cocktail Shaker (don't add ice yet).
Shake vigorously for around 15 seconds. This will help turn the Egg White into delicious foam.
Add Ice and shake cocktail for another 30 seconds.
Strain the drink into a Rocks Glass.
(Optional) Garnish with Maraschino Cherry and Lemon Wedge.
Bartender Notes
---
You can substitute 2 tablespoons of aquafaba for an egg free option.
Try adding some grenadine to add a cherry flavor to your Whiskey Sour.