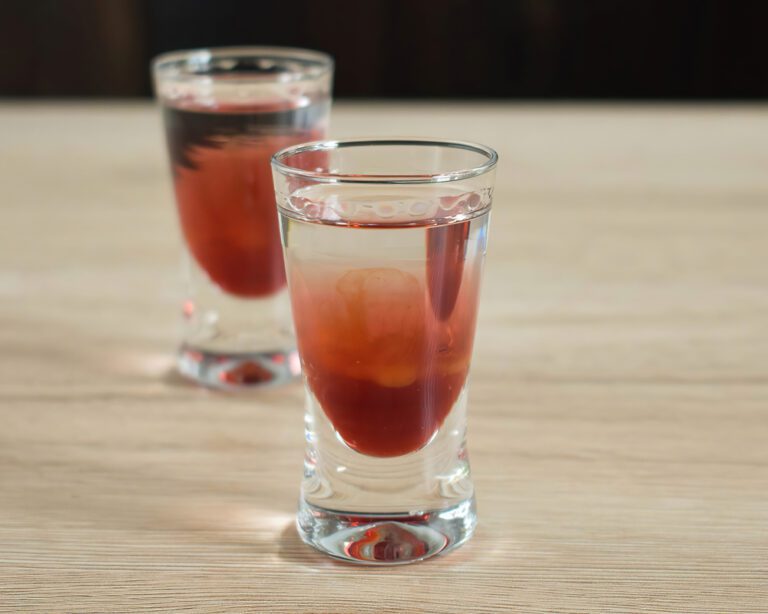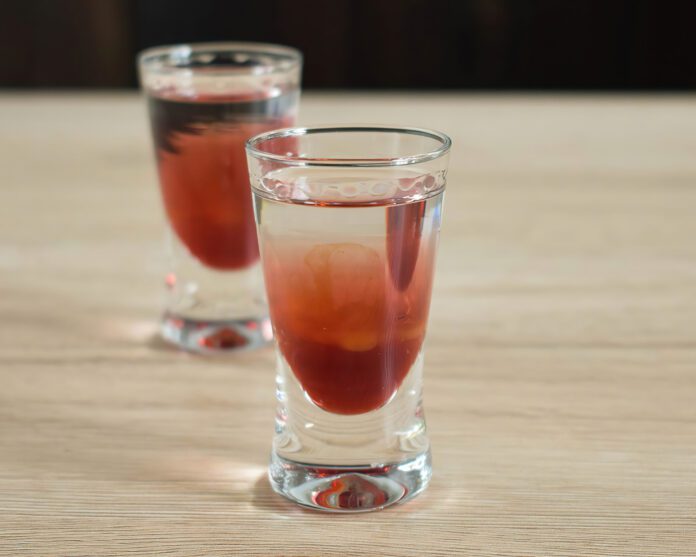 This page may contain affiliate links. Please see our Disclaimer for more information. Always drink responsibly and adhere to your local legal drinking age.
Looking for an interesting new cocktail recipe to try out? Look no further than the Prairie Fire Shot! This fiery shot is sure to get your party started.
The Prairie Fire Cocktail Shot is made with jalapeno tequila and Tabasco sauce, and it's a perfect choice for those who like their drinks extra hot and spicy.
This is one of the shot recipes that is not for the faint of heart. This spicy cocktail is sure to give you a buzz and leave your taste buds tingling.
Ready to give it a try? Keep reading to learn how to make this spicy cocktail.
What's a Prairie Fire Shot?
This shot is a tequila-based cocktail that gets its heat from jalapeno peppers and Tabasco hot sauce. It's a popular choice for those who like their drinks on the spicy side, and it's also a great way to add some excitement to your next party.
What Does it Taste Like?
The shot is a fiery, spicy cocktail that is sure to get your taste buds tingling. The tequila provides a smooth base for the drink, while the jalapeno peppers and Tabasco sauce add a nice kick of heat.
You can create this cocktail to be as mild or as spicy as you like, depending on how much Tabasco sauce you add. The recipes and tastes are endless for this drink.
What are the Ingredients?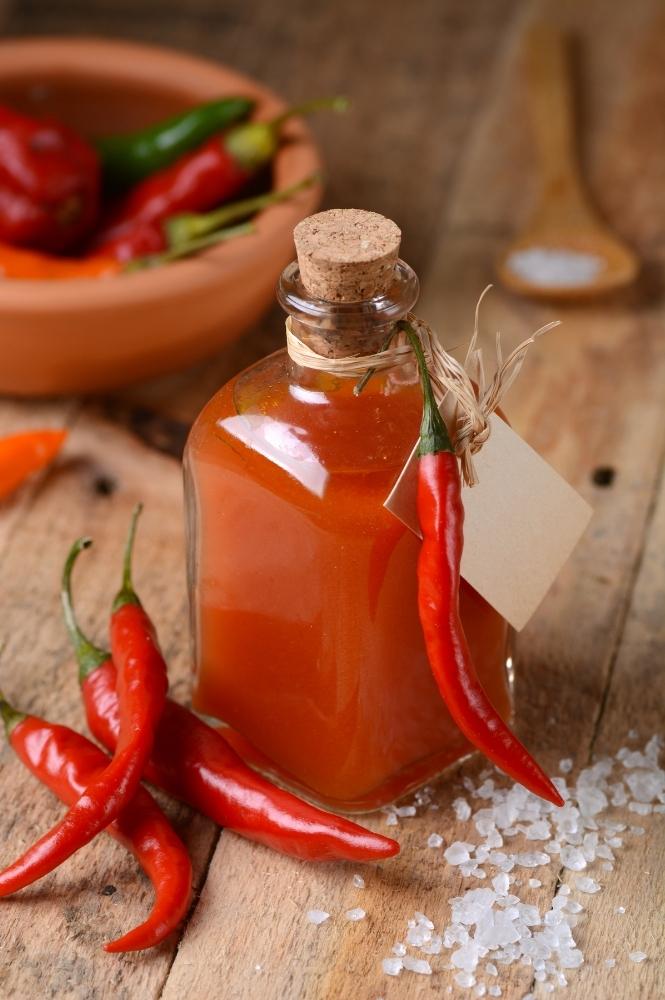 To make a spicy cocktail, you'll need only two simple and easy to find ingredients:
– Jalapeno Tequila
You can use regular tequila, but jalapeno tequila will give the drink an extra kick.
– Tabasco Hot Sauce
This is what makes the prairie fire shot extra spicy. You can also use your favorite hot sauce or experiment with different peppers for ultimate spiciness.
How to Make the Prairie Fire Shot (3 Easy Steps)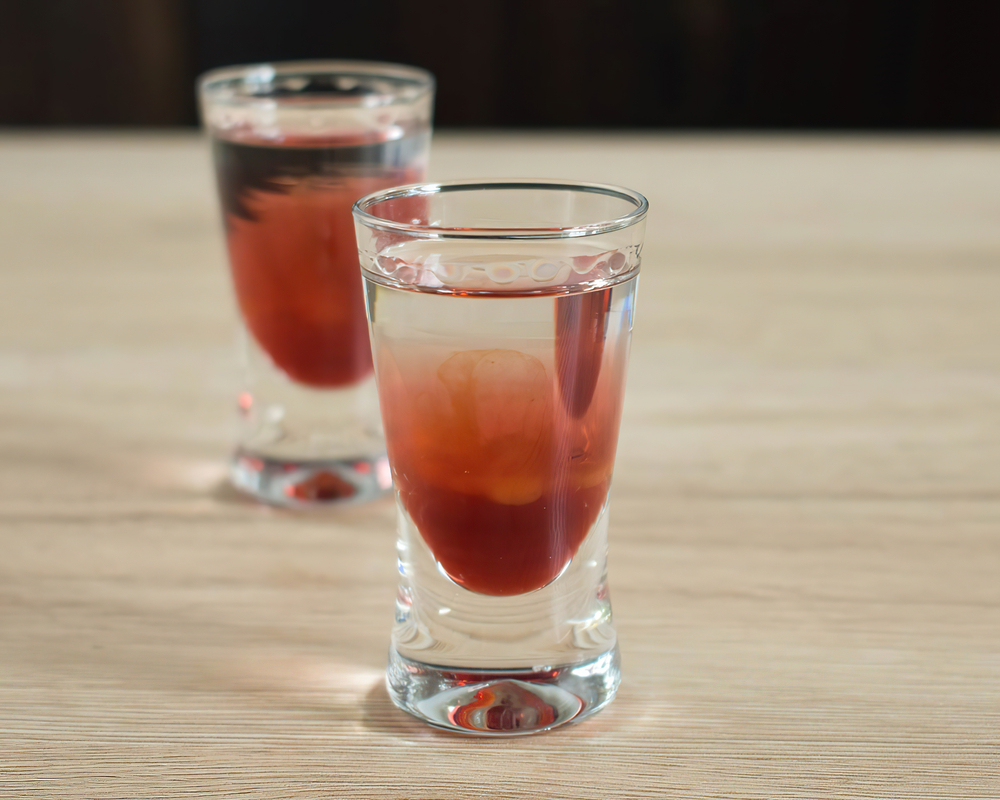 Making a Prairie Fire shot is super simple and only requires a few ingredients. All you need is a shot glass, some jalapeno tequila, and a few drops of Tabasco sauce.
Here's how to make it:
Pour the tequila into cocktail shaker and shake until chilled.
Strain tequila into shot glass.
Add a few drops of Tabasco hot sauce.
Serve immediately and prepare for a hot and spicy experience.
How to Make it Spicier
If you want to turn up the heat, there are a few things you can do.
– Use more hot sauce – This will make the drink spicier and more flavorful.
– Add a jalapeno slice – This is a great way to add even more spice to the drink.
– Use a different type of pepper – If you're looking for an even bigger kick, try using a habanero pepper or another type of hot pepper.
Prairie Fire Shot Recipe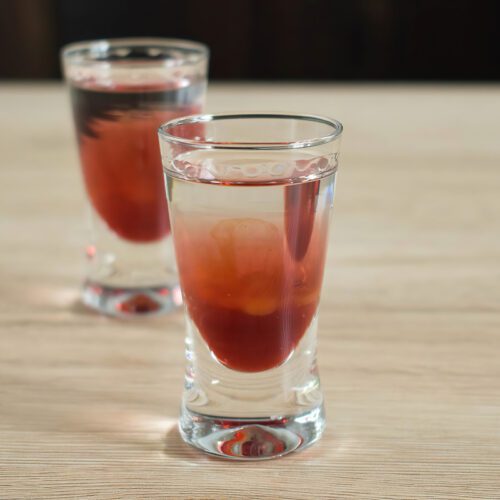 Spicy Prairie Fire Shot
The Prairie Fire Shot is a very hot and spicy cocktail that will be sure to please spicy food lovers and keep you running for water.
Print
Pin
Equipment
Cocktail Shaker

Shot Glass
Ingredients
1

oz

Jalapeno Tequila

10

dashes

Tabasco Hot Sauce

Ice
Instructions
Add Ice and Jalapeno Tequila to Cocktail Shaker

Shake Well Until Tequila is Chilled (about 5 seconds)
Bartender Notes
Add more or less Tabasco depending on how spicy you want the cocktail.
Regular tequila can be used for this drink.
Final Cocktail Thoughts
If you're looking for a drink that packs a punch, the prairie fire cocktail is definitely for you. Just be sure to enjoy it responsibly and always have a designated driver.
Now that you know how to make a prairie fire shot, it's time to get mixing. This spicy cocktail is perfect for those who like their drinks with a little bit of heat. So gather your ingredients and give it a try. Cheers!
Have you ever had a prairie fire shot (praire fire cocktail) ? What did you think? Let us know in the comments below.
Other Must Try Shot Recipes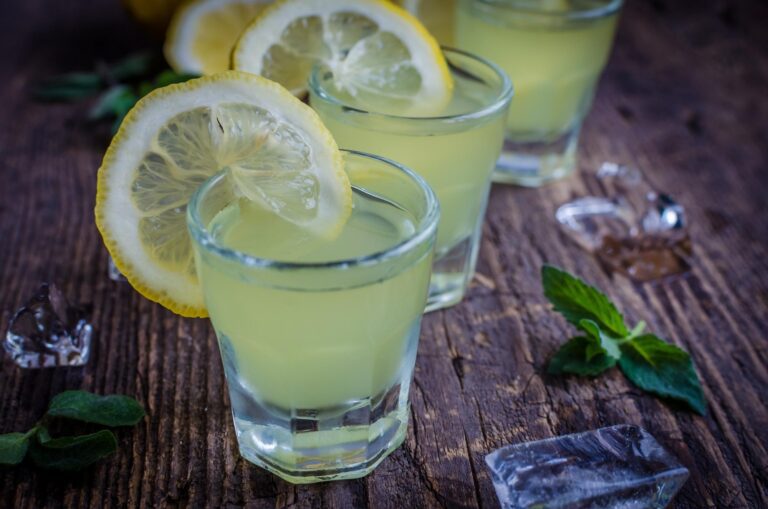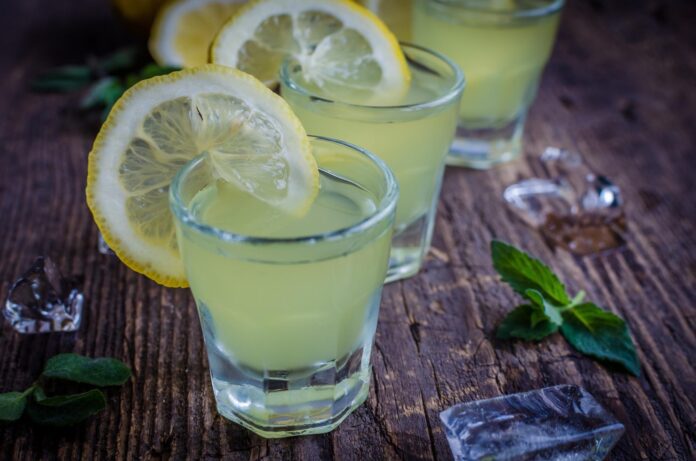 This shot is the perfect blend of sour and sweet and a great choice for any party or occasion.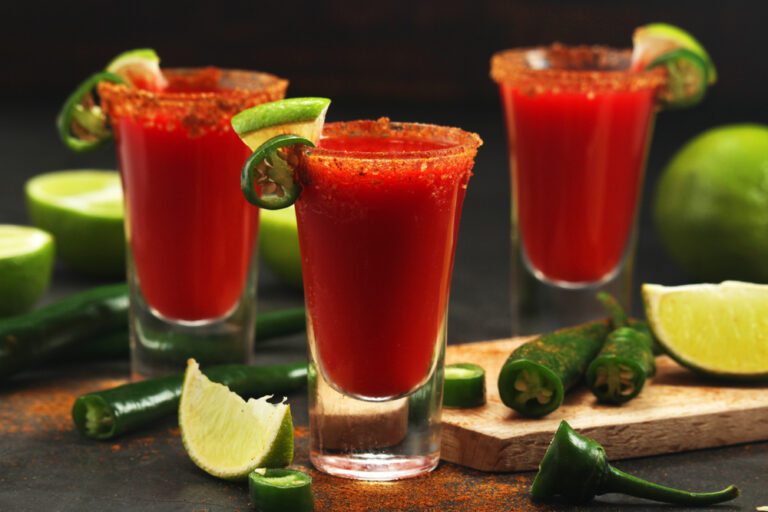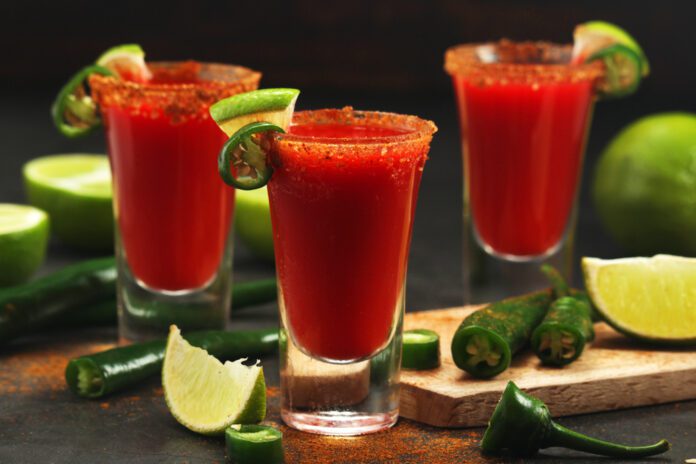 If you liked this spicy shot, then you must try the Mexican Candy shot. Based on everyone's favorite spicy and sweet treat, this will be a memorable experience.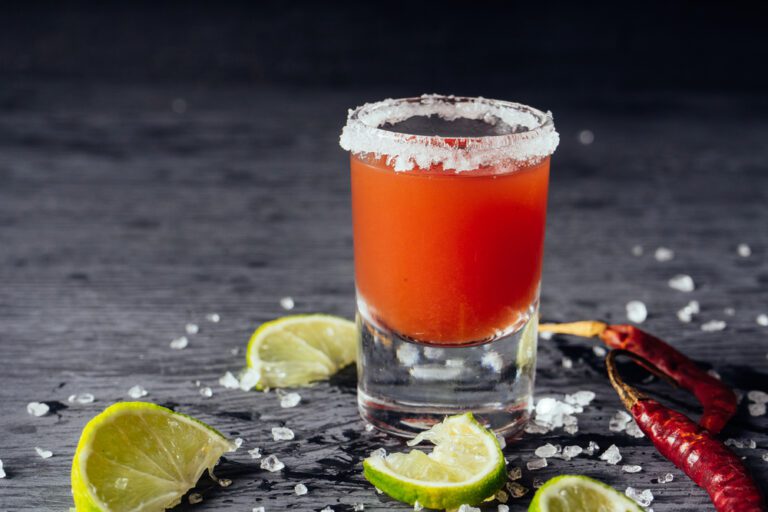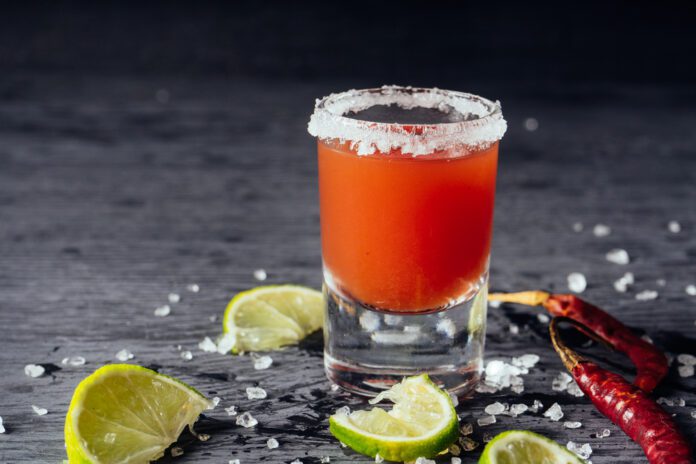 Everyone loves fruit popsicles, so you will enjoy this shot that tastes like the Mexican favorite frozen treat.