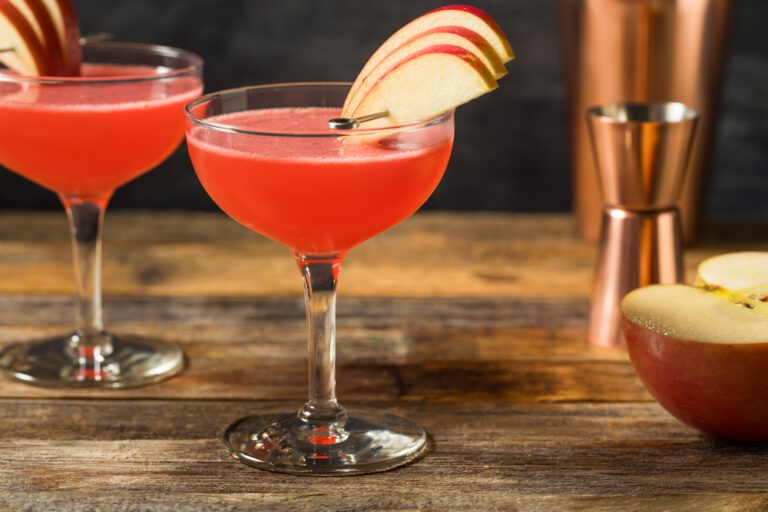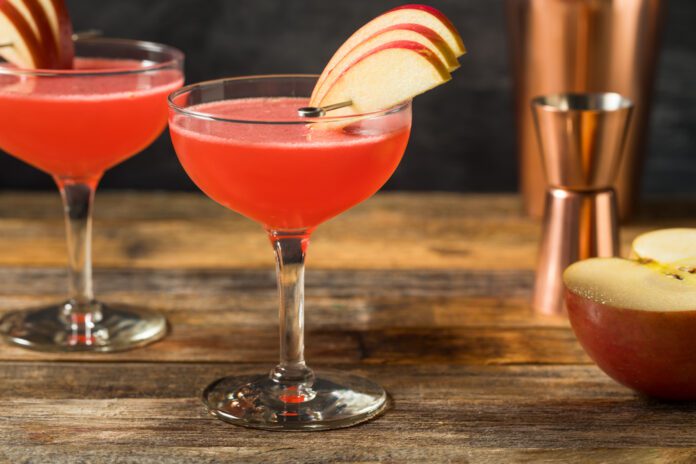 This page may contain affiliate links. Please see our Disclaimer for more information. Always drink responsibly and adhere to your local legal drinking age.
Picture this: You're sitting in a cozy, speakeasy-style lounge with a vintage, rose-colored drink in hand. You take a sip and are instantly transported back to the roaring 1920s. If you're already picturing yourself with a glass of this mysterious concoction, let us introduce you to the Jack Rose cocktail.
The Jack Rose has been around since before Prohibition and has been enjoyed by many famous figures—Jack London and Ernest Hemingway, to name a few. But it hasn't been as popular in recent years—and that's why, in this article, we want to show you what it offers.
In just four simple steps, we'll guide you through learning how to make your own delicious version of the Jack Rose cocktail (and some variations on the recipe). With our tips and tricks, you can make every sip an experience through history. Let's get started!
What is a Jack Rose Cocktail?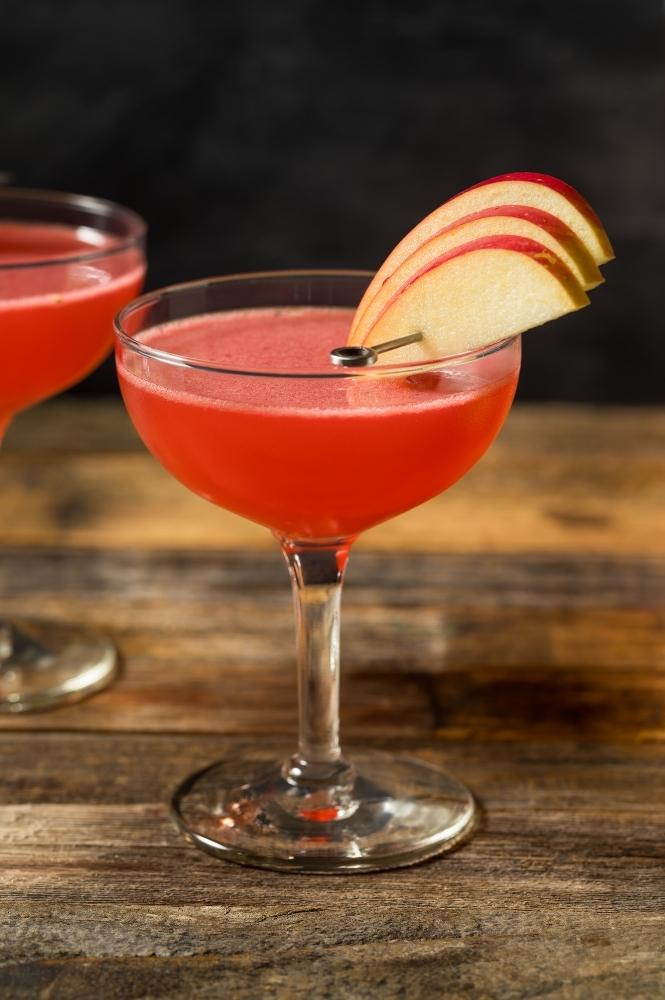 If you're looking for a delicious and refreshing cocktail to add to your repertoire, look no further than the Jack Rose!
This classic cocktail dates all the way back to the early 1900s and is made with just three simple ingredients: applejack, grenadine, and lemon juice. But don't let its simplicity fool you – the Jack Rose is packed with a smooth, tangy flavor that will tantalize your taste buds.
Its signature rose hue makes it a stunning addition to any cocktail menu.This cocktail uses the applejack spirit, which is one of the oldest in America, having been created in New Jersey by William Laird all the way back in 1698. It is thought that Laird's created the first American spirit.
So why not impress your friends and family by whipping up a batch of Jack Roses at your next gathering? As you take your first sip and savor the crisp applejack, zesty lemon juice, and sweet grenadine, you'll feel a rush of satisfaction knowing you've mastered one of the most beloved classic cocktails of all time. So what are you waiting for? Grab a shaker and start mixing up some Jack Roses today!
History of the Jack Rose Cocktail
The Jack Rose Cocktail was first created in the early 1900s and mentioned in a 1905 article in the National Police Gazette. Some people think it was created after a man named "Bald Jack Rose," a famous gambler in New York City. Known as Jack Rose for his love of apples, it's possible that it was named after him.
However, the recipe predates Bald Jack, and it's also possible it is actually named after the main ingredient used to make the drink, applejack, and the rose color of the drink. It gained popularity in the 20th century and really took off in the 1920s and '30s when author Ernest Hemingway wrote about the cocktail in his 1926 novel "The Sun Also Rises."
Today, this tasty cocktail lives in lore, come back in bars nationwide and is especially popular with Hemingway's readers.
What Does the Jack Rose Drink Taste Like?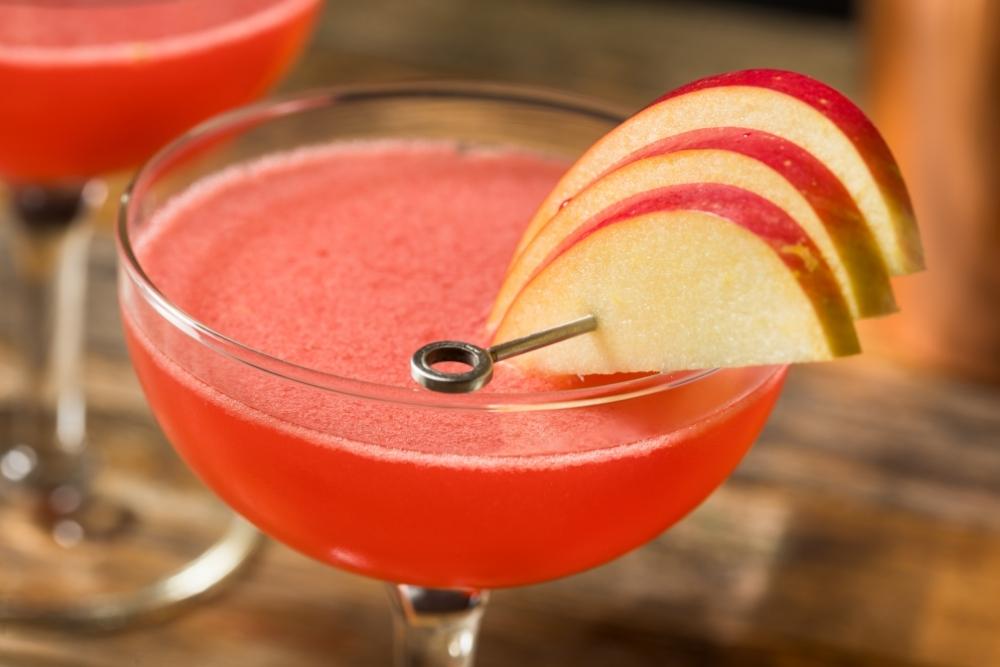 Get ready to tantalize your taste buds with the Jack Rose drink! This iconic cocktail is a true crowd-pleaser that packs a punch—bursting with tangy fresh lemon juice, sweet applejack, and a hint of cherry flavors from the grenadine.
The Jack Rose drink is a must-try for anyone looking to explore the world of classic cocktails. The initial sip is tart and refreshing, followed by a rich and smooth finish that will leave you craving more. The balance of these bold flavors creates a unique, satisfying, and memorable taste. And the best part? You can easily make it at home with just a few simple ingredients.
So, if you want to impress your guests at your next party or treat yourself to something special, try the Jack Rose drink – we guarantee you won't regret it!
Is the Jack Rose Sweet?
The Jack Rose Cocktail is a mix of sweet and tart flavors but is not overly sweet. Instead, the drink has a perfect balance of sweetness and acidity.
Cocktail Ingredients
Making a Jack Rose Cocktail is easy and only requires a few ingredients. Here's what you'll need:
Applejack – This is a type of brandy that is made from apples. This apple brandy has a strong apple flavor, and it's important to use a quality brand.
Grenadine is a syrup made from pomegranate but has a sweet cherry-like flavor.
Lemon Juice will add a tart and tangy flavor to the drink. Fresh juice is always best, but you can also use bottled if you are short on time.
Apple Slices – A nice garnish that will add a touch of class.
Ice cubes – These will help chill your drink. Try to use high-quality ice that doesn't add any off flavors.
Bar Tools Needed
In addition to the ingredients, you will also need a few bar tools to make your Jack Rose Cocktail. Here's what you'll need:
Jigger – This tool is used to measure the ingredients for your drink.
Cocktail Shaker – This is used to mix the ingredients together and create a smooth drink.
Strainer – This is used to strain the drink into your glass and to remove any ice that may have melted during shaking.
Coupe Glass – This is for serving your delicious Jack Rose Cocktail. We recommend using a coupe glass, but any glass will work.
How to Make a Jack Rose Cocktail (4 Easy Steps)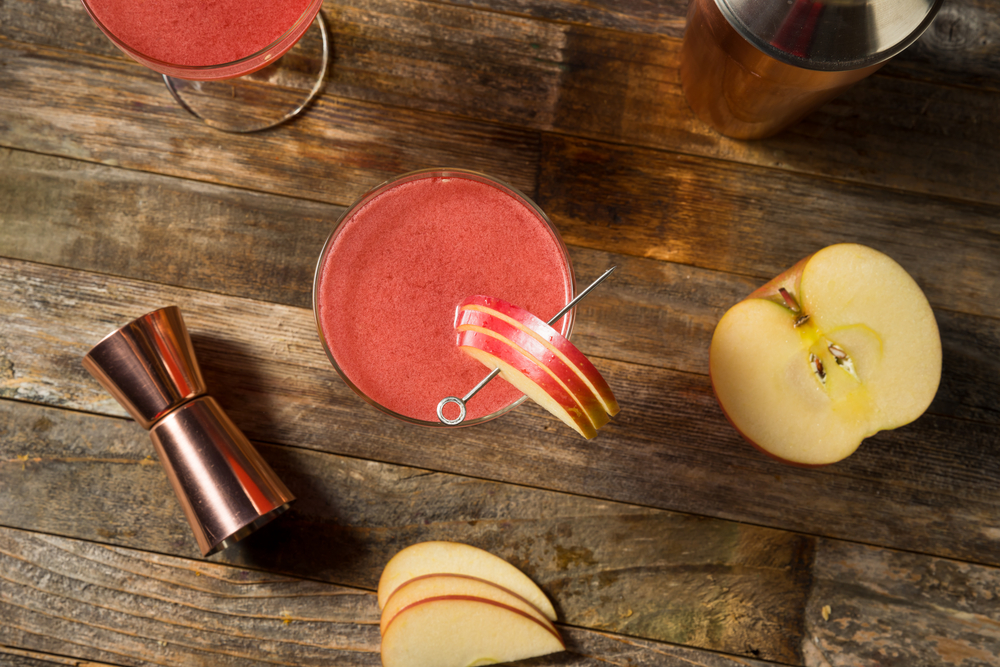 Now that you have all the ingredients and bar tools let's make a Jack Rose Cocktail!
Add applejack, grenadine, lemon juice, and ice to the cocktail shaker.
Put the lid on the shaker and shake it until the ingredients are well combined.
Strain the cocktail into a coupe glass.
Garnish with an apple slice, and Enjoy!
It is as simple as that! You can enjoy this delicious and refreshing recipe in just a few steps.
Bartender Tips for a Perfect Cocktail
If you want to make the perfect cocktail, here are a few bartender tips:
Use high-quality applejack brandy. This will make a big difference in the flavor of your drink.
Garnish with an apple slice. This will add a touch of class to your drink and give you something tasty to snack on.
Shake well. Don't under the shake. The final cocktail is served without ice, so ensure it is nice and cold.
Cocktail Variations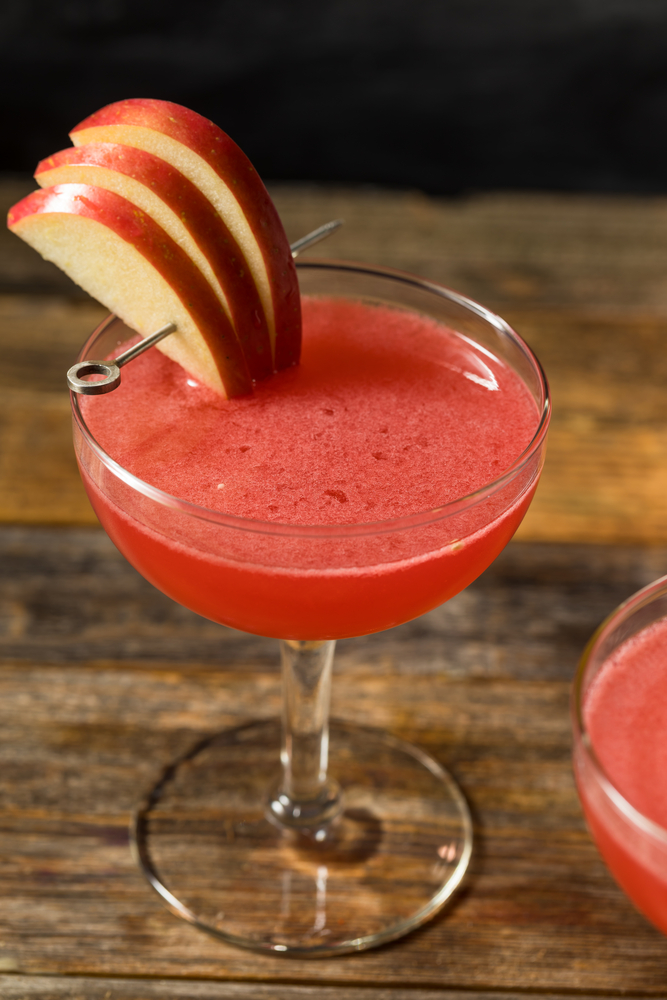 Plenty of fun variations exist if you love the classic Jack Rose cocktail but want something a bit different. Here are just a few!
Fruity
This version of the Jack Rose is made with pomegranate juice, so it's perfect for those who like their drinks on the sweeter side. Add 1/2 ounce of pomegranate juice and sugar to your standard Jack Rose recipe and enjoy.
Spicy
For those who like a little kick in their cocktails, try adding a bit of heat with this variation on the classic. Start with your standard Jack Rose mix, then add ¼ teaspoon of ground black pepper and ¼ teaspoon of cayenne pepper. Stir it all together, and enjoy!
Smoky
This variation adds a bit of smokiness to the classic cocktail by substituting Scotch for Applejack or Calvados. You still get the tartness from the lemon juice and some smoky depth from the Scotch. Delicious!
Lime
If you are looking for more of a citrus taste, try replacing the lemon with lime juice.
No matter what type of flavor profile you're looking for, you can easily adjust your Jack Rose recipe to suit your tastes.
Jack Rose Cocktail Recipe Card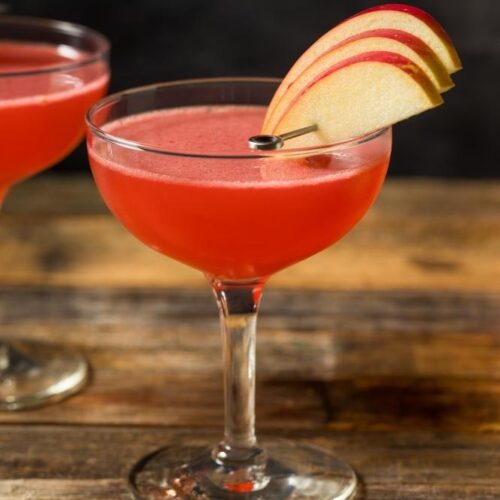 Jack Rose Cocktail Recipe
Enjoy a delicious and classic Jack Rose cocktail recipe! This easy-to-make cocktail contains applejack, freshly squeezed lemon juice, and grenadine for a sweet and refreshing taste.
Print
Pin
Equipment
Cocktail Shaker

Jigger

Strainer

Coupe Glass
Ingredients
2

oz

Applejack

3/4

oz

Lemon Juice

Fresh

1/2

oz

Grenadine

Apple Slice

(garnish)

Ice
Instructions
Add Applejack, Lemon Juice, and Grenadine to Ice Filled Cocktail Shaker

Shake Vigorously Until the Cocktail is Well Chilled (Around 30 Seconds)
Must Try Cocktail Recipes
If you enjoyed this recipe, you would definitely want to check out these delicious recipes: