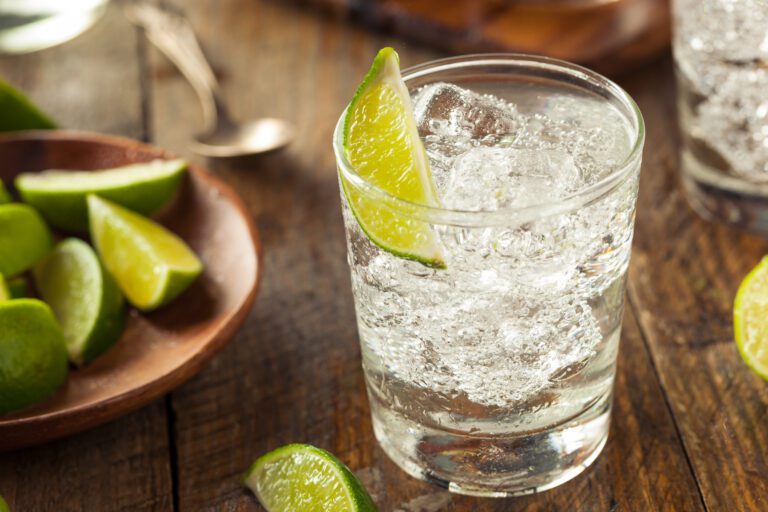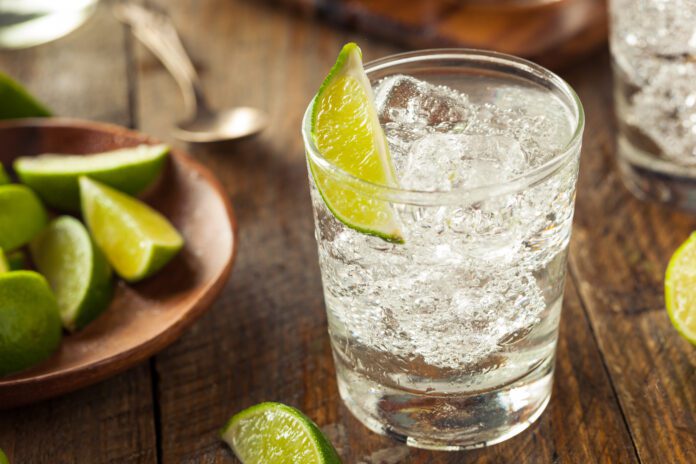 This page may contain affiliate links. Please see our Disclaimer for more information. Always drink responsibly and adhere to your local legal drinking age.
Forget about your regular vodka cocktails like Screwdriver, Moscow Mule, and Vodka Martini because we have discovered the light and refreshing Vodka Press. The Vodka Press is made from items you can conveniently find in any home bar, which is excellent as you do not have to break the bank to make it. So what is a Vodka Press?
This Vodka Press recipe is an alcoholic cocktail made from vodka, club soda, and lemon-lime soda. The double soda cuts through the liquor to produce a lightweight, thirst-quenching drink that is excellent for all occasions.
In the article, we will detail the cocktail's origin, what you need to make it, and how to serve it. We will also add a few tips on making this press differently. Let's get right into it.
Vodka Press History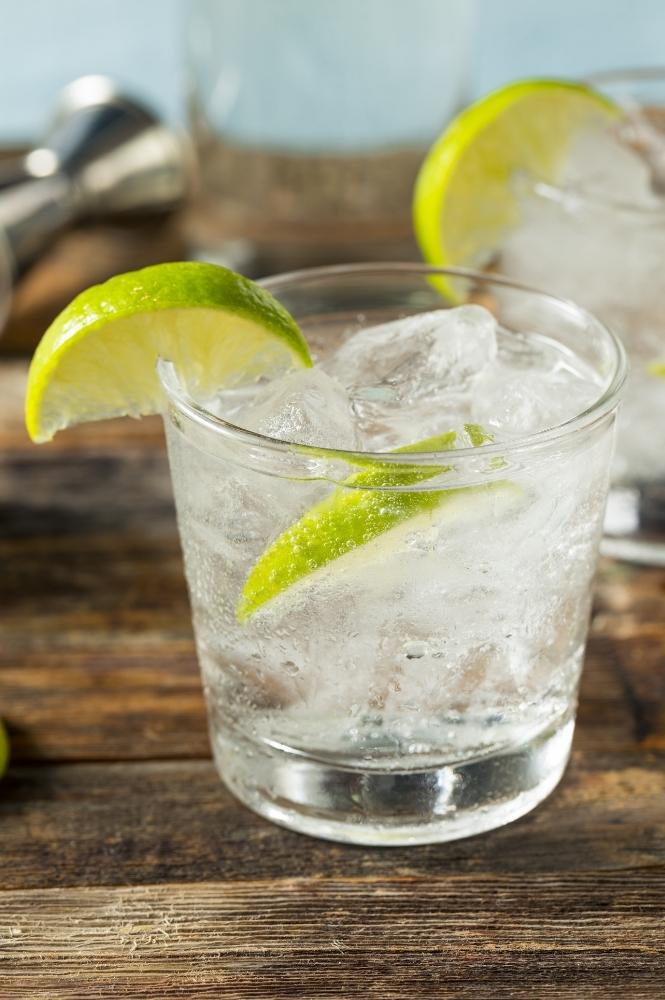 Vodka Press is a simple, underrated cocktail with a light, refreshing, and hydrating taste – perfect for any occasion. It is unclear what year this drink was created, but there is consensus that it is a spin-off from the highball Presbyterian cocktail.
History dictates that cocktails get reinvented and renewed constantly, so it's perhaps no surprise that the Vodka Press has a parent cocktail.
The Presbyterian is a delicious and hydrating cocktail made from three ingredients – whiskey, club soda, and ginger ale. Bartenders traditionally used club soda and ginger ale to make the Vodka Press.
What Is Press in Vodka Press?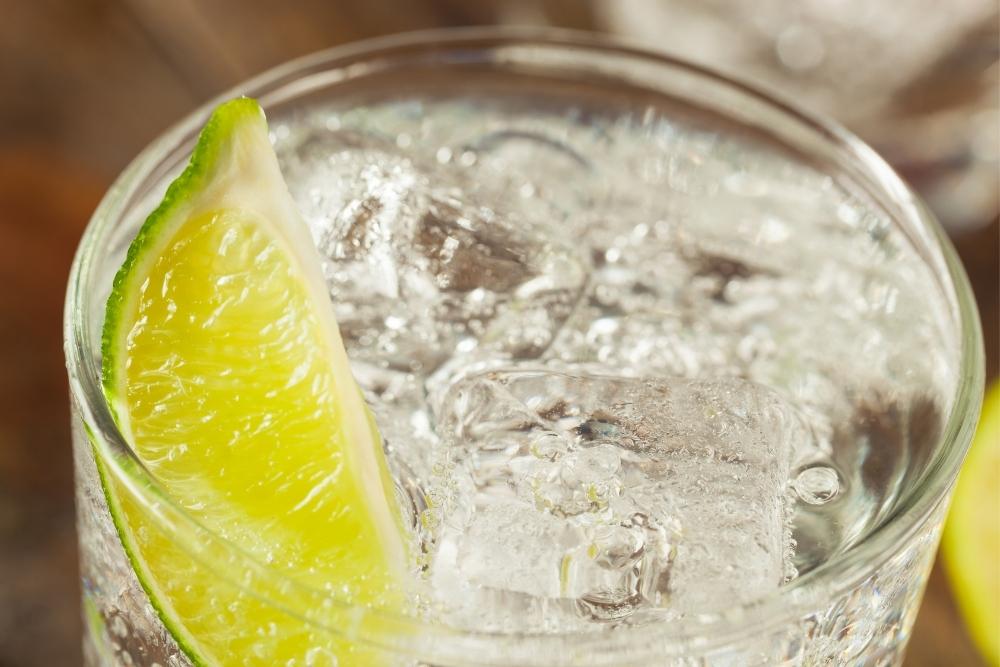 Press is a bartending term used to define a drink that comprises an equal part of club soda and lemon-lime soda. For the best results, use Sprite or 7Up for your lemon-lime soda. You can also use lemonade. Avoid sugary lemon-lime sodas, which may overpower the taste of the cocktail.
The Vodka Press also gets its name from the Presbyterian cocktail.
What Does a Vodka Press Drink Taste Like?
The vodka press drink tastes crisp, clean, tangy, and refreshing. The combination of vodka and club soda creates a subtle fizziness that adds to the overall experience of drinking this cocktail. And the addition of lemon or lime juice gives it just enough sourness to balance out the sweetness.
Overall, a Vodka Press drink is an excellent choice for those who enjoy light yet flavorful cocktails.
How To Make a Vodka Press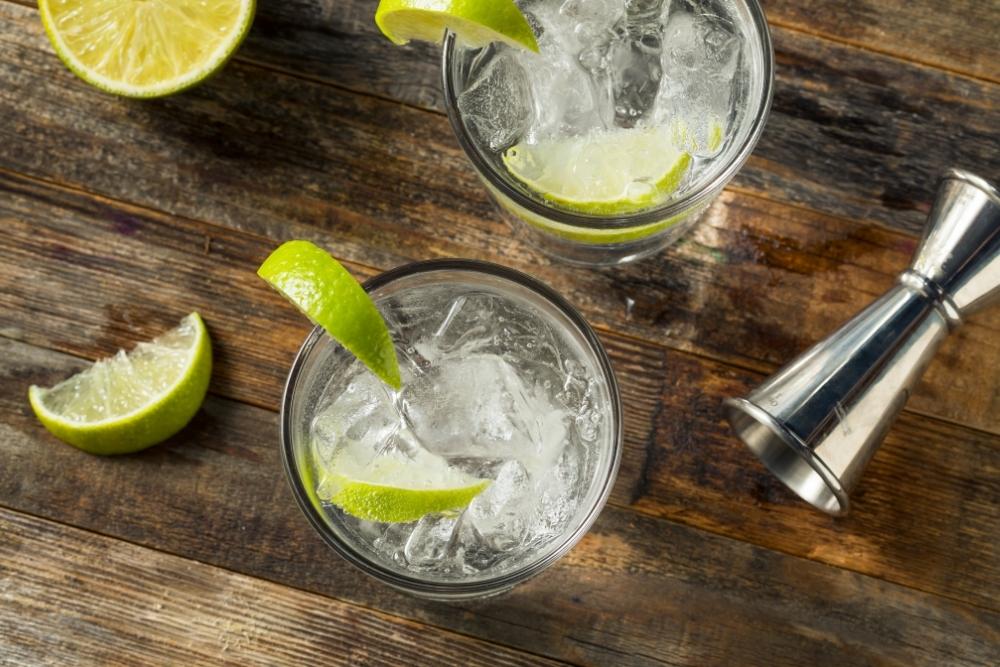 As mentioned earlier, this vodka press recipe is a simple cocktail; its simplicity also means that it does not take long to make. Its elegant composition, refreshing taste, and the fact that you can drink it on all occasions make it one of our best-underrated vodka cocktails.
Let me take you through the process of making this amazing cocktail. But first, here are the equipment and ingredients you require.
Equipment
You will need the following equipment to make a standard Vodka Press:
A bar spoon
A rocks glass
Jigger (optional)
If you are new to mixing cocktails, you will need a bar spoon like the Hiware Stainless Steel Bar Spoon (available on Amazon.com) to stir your ingredients, which is aesthetic and convenient.
You will also need a rocks glass to hold your drink. You may also need a jigger like the OXO Steel Double Jigger (available on Amazon.com) to precisely measure the liquor shots, club soda, and lemon-lime soda. The jigger will help you attain the right balance of flavor, and this one has the added bonus of a grip to ensure your hand doesn't slip.
Ingredients
As simple as the Vodka Press is, getting a tasty, refreshing drink depends on the ingredients used. So, select quality ingredients for a well-balanced drink.
Here are the standard ingredients for a Vodka Press:
Vodka. This is the foundation ingredient for this cocktail. Use plain (unflavored) liquor for a subtle taste and flavored vodka for more exciting flavors in your drink. It is crucial to pick a quality brand that will provide an excellent base for your drink.
Club soda. You can also use soda water or seltzer to mix up your press. Club soda has a neutral taste and adds a bubbly texture to the drink, giving the press its hydrating qualities. Ensure that your chosen option does not have too much salt, which will cause an imbalance in the flavor.
Lemon-lime soda. Use a lemon/lime-flavored carbonated drink like Sprite or 7Up. You may also use carbonated lemonade. The lemon-lime soda adds effervescence, sweetness, and a citrusy taste to the press.
Ice. The ice helps bring out flavors. It also keeps the press cold and fizzy for a long time.
Garnish. Using one lime wedge to garnish the Vodka Press will do the trick. The lime wedge also adds freshness and a hint of citrus. You may use mint as a garnish.
Replace the lemon-lime soda with ginger ale if you want to go old school.
Do you like your liquor sweet or sour? Feel free to add some sugar syrup or a squeeze of lemon juice.
How To Serve The Cocktail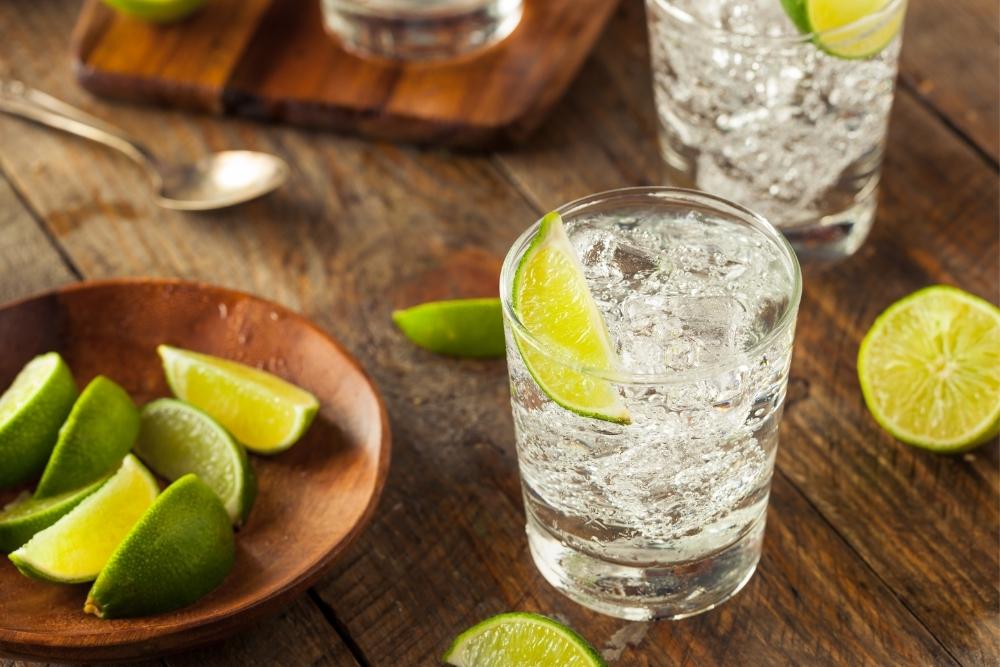 In this recipe, you will serve the Vodka Press using a lowball glass, though you can also serve it in the taller, highball glass. Put one lime wedge on the edge of your glass to add color to your drink. You may go a step further and add a sprig of mint.
Getting creative with garnishes is one of the fun parts of making a cocktail. You can add any garnish you want, and if you're entertaining your friends for a cocktail evening, your creativity will surely impress. Here are some garnish suggestions for your Vodka Press:
Lemon or lime wedges
Orange twists
Cocktail umbrella
Shaved cucumber
Mint leaves
The Vodka Press is usually served on the rocks or over ice.
Vodka Press Variations
Traditionally, bartenders used unflavored liquor to make the Vodka Press cocktail, probably because that was all available. However, in modern times, we have many flavored options available, making preparing a flavored Vodka Press possible.
Are you looking to add some flair to your press but do not have flavored vodka? You can replace your choice of lemon-lime soda with cranberry soda. You can also use sparkling citrus water instead of club soda for a more zingy flavor or add juice for a complex taste.
If you've got any oranges lying around, you can also use this to spice up your drink. With cocktail making, the sky's the limit.
Here are a few variations you can try:
Cranberry Press. Use cranberry soda instead of your lemon-lime soda to make a cranberry vodka press.
Cucumber Press. Use cucumber vodka, club soda, Sprite, and a few cucumber slices to make a cucumber vodka press.
Peach Press. Add peach juice to your standard vodka press for a more peachy flavor. You can also muddle and strain fresh peach during preparation to boost the peach taste.
Grapefruit Press. Add grapefruit juice to your standard vodka press for a refreshing and fruity press. You can use grapefruit vodka instead if you have it.
Pomegranate Press. Add pomegranate liquor to your plain vodka to add a pomegranate flavor. This will also make your drink a different color, adding to the creativity.
Vodka Press Recipe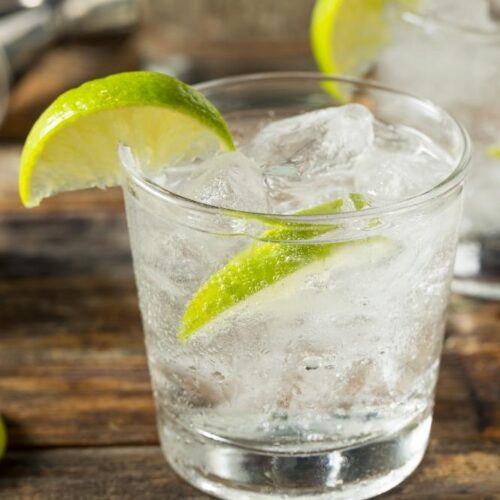 Refreshing Vodka Press Recipe
The Vodka Press is a simple yet elegant cocktail. This drink is perfect for any occasion and is not a boring vodka soda!
Print
Pin
Ingredients
1.5

oz

Vodka

2

oz

Lemon Lime Soda

(Sprite or 7up)

2

oz

Club Soda

1

Lime Wedge

Ice
Instructions
Add Vodka, Lemon Lime Soda, and Club Soda

Gently Stir Until Cocktail is Well Mixed (5-10 Seconds)

Remove Ice From Martini Glass
Bartender Notes
Try adding mint as a garnish to add another layer of complexity to this drink.
The lemon lime soda can be substituted with ginger ale.
Final Cocktail Thoughts
Vodka Press is perfect for entertaining. It comprises vodka as a base, club soda, and lemon-lime soda like Sprite, 7Up, or Sierra Mist as mixers.
You can prepare the press cocktail by gently stirring ingredients until combined well or using the rolling technique. The rolling method minimizes dilution but may prove messy for beginners.
You may also prepare your vodka cocktail using more flavorful variations, including flavored vodka, fruity juices, flavored sodas, and even fresh fruit for a more tasty outcome.
For a more traditional cocktail, use a mixture of ginger ale, club soda, and plain vodka.
Overall this is a refreshing and easy-to-make recipe with simple ingredients to add to your list of go-to cocktails.
Cocktail Recommendations
If you enjoyed this recipe, then you will probably like these!