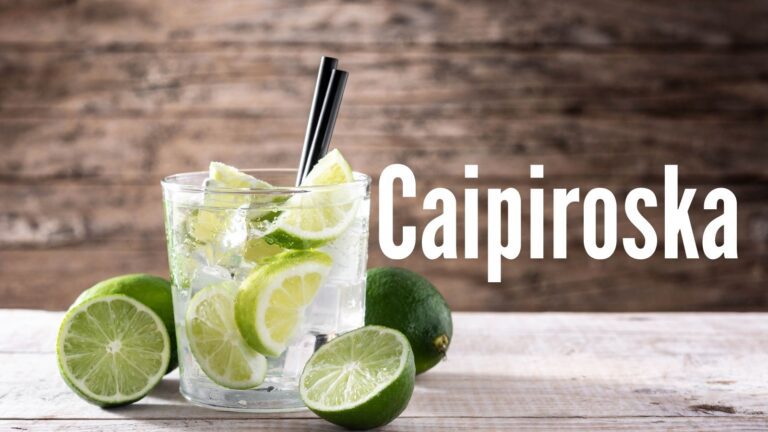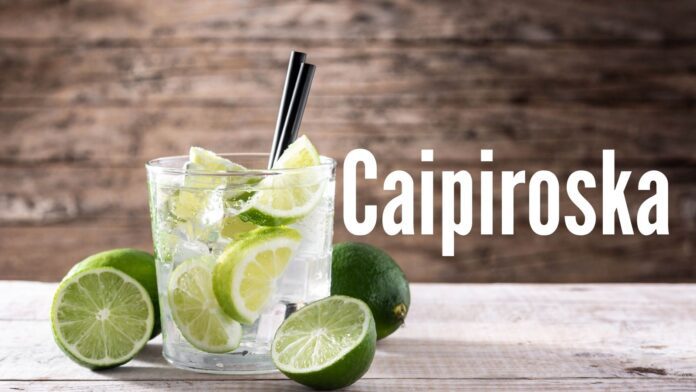 This page may contain affiliate links. Please see our Disclaimer for more information. Always drink responsibly and adhere to your local legal drinking age.
Are you ready to learn about this overly delicious and refreshing Caipiroska Recipe?
There you are on a Tuesday evening, deep into the second episode of Netflix's Girls from Ipanema (Coisas Mais Linda) because international travel is but a distant memory, and you want to be on a beach in Brazil sipping on caipirinhas. You can't go to Brazil, but you can have a cocktail. You just need a couple of limes, ice, sugar, and vodka.
A caipiroska is a simple and satisfying alternative to a caipirinha cocktail if cachaça is unavailable. The cachaça is substituted with vodka, mixed with lime, sugar, and ice, and served immediately. 
Let's find out if the proof is in the cocktail and test the veracity of Ipanema's claim that Brazilians are the best at mixing music, people, and drinks with a cool caipiroska.
What Is a Caipiroska?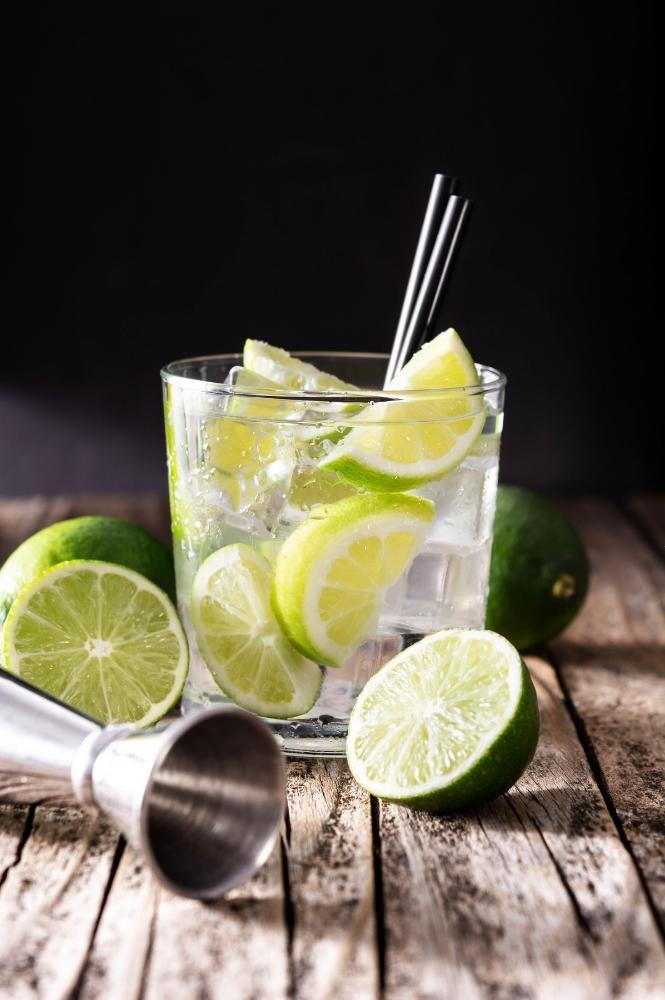 A caipiroska is a vodka-based variation of the traditional caipirinha cocktail usually made with a mixture of cachaça, lime, and sugar served on ice. Caipiroska tastes very similar to caipirinha, but vodka makes it much easier for people in the US to make. 
Caipiroska Begins With Caipirinha
The caipirinha's origins are as muddled as the lime and sugar in Brazil's national cocktail. However, most Brazilians will agree that the caipirinha's history truly began around 1918, somewhere in the state of Sao Paulo.
What started as a medicinal home remedy and prophylactic for what was known as the Spanish flu – an innocent mixture of lemon, garlic, and honey – became the caipirinha, the predecessor of this caipiroska recipe.
As with many local home remedies, many doctors encouraged people to add a bit of alcohol to boost the beneficial effects of the 'flu remedy.' Sugar cane plantations were booming, and cachaça was more accessible than hard liquor like rum and whiskey.
Next, locals replaced the lemon, honey, and garlic with some tastier sugar and lime, and we have today's summer and beach cocktail with which you are familiar.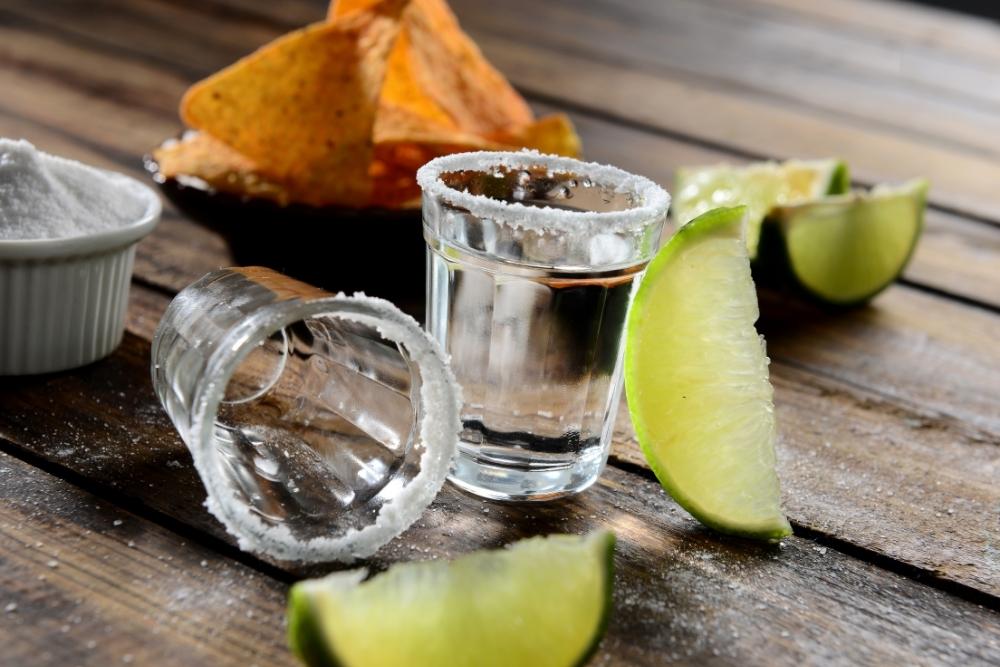 What is Cachaça?
Cachaça is a distilled alcohol with a concentration of 15 to 36% obtained from sugar cane, a crop widely cultivated in the Brazilian state of Sao Paulo. Sugar cane farmers and plantation owners distilled this fermented sugar cane juice and shared it at celebrations big and small.
As with many cultural traditions, cachaça and caipirinha traveled with expatriate Brazilian families worldwide, as far as Boston, Massachusetts, and Hamamatsu, Japan.
Traditional Brazilian foods and drinks may not always be available outside Brazil, particularly in smaller towns or cities. If you'd like a taste of sunny Sao Paulo in the middle of a New Jersey winter, and there isn't a cachaçaria nearby, grab your favorite vodka and make yourself a caipiroska.
This simple substitution is one of many possibilities when you don't have all the ingredients at hand for a caipirinha. Remember, when you substitute ingredients in a caipirinha, the cocktail changes its name. A caipiroska is also called a caipivodka.
Replacing the cachaça with rum will give you a caipirissima, while sake creates a fusion cocktail called a saquerinha or a sakerita. If you don't have any lime, you can use any other fruit and enjoy a fresh caipifruta.
What Does a Caipiroska Taste Like?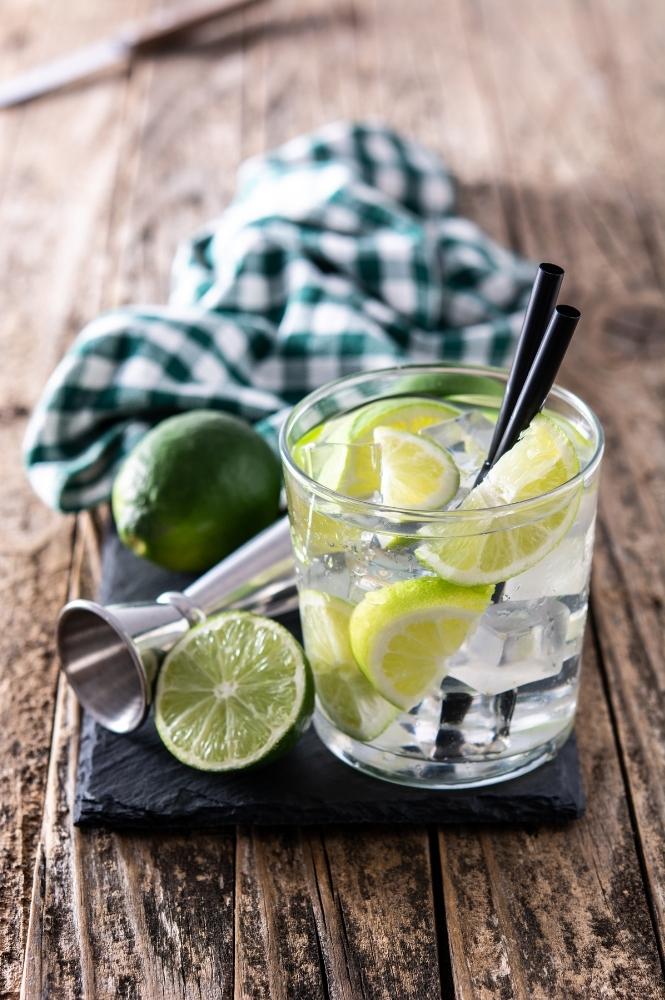 A caipiroska tastes like lime or other fruit muddled with sugar and vodka. Since plain vodka has a neutral aroma, it does not impart much taste to the cocktail. 
While the taste of cachaça is comparable to light rum – making a caipirinha closer to a mojito than a caipiroska – vodka offers a more substantial texture or mouthfeel. In addition, every vodka brand has a unique mouthfeel, so you'll get different results depending on your spirit.
You'll also notice some heat or burn when you sip on plain vodka. This warmth tends to be more distinct in less expensive brands because they have gone through fewer distillation and filtering cycles than premium vodka brands.
The vodka is a quiet, compact base from which to showcase the Tahiti lime you chose for your first caipiroska. Tahiti, Persian, and key limes are the most widely cultivated lime varieties, and they are all acceptable for mixing up a caipiroska. They offer a more distinct citrus taste with notes of tart sweetness – perfect for the caipiroska.
The Best Caipiroska Recipe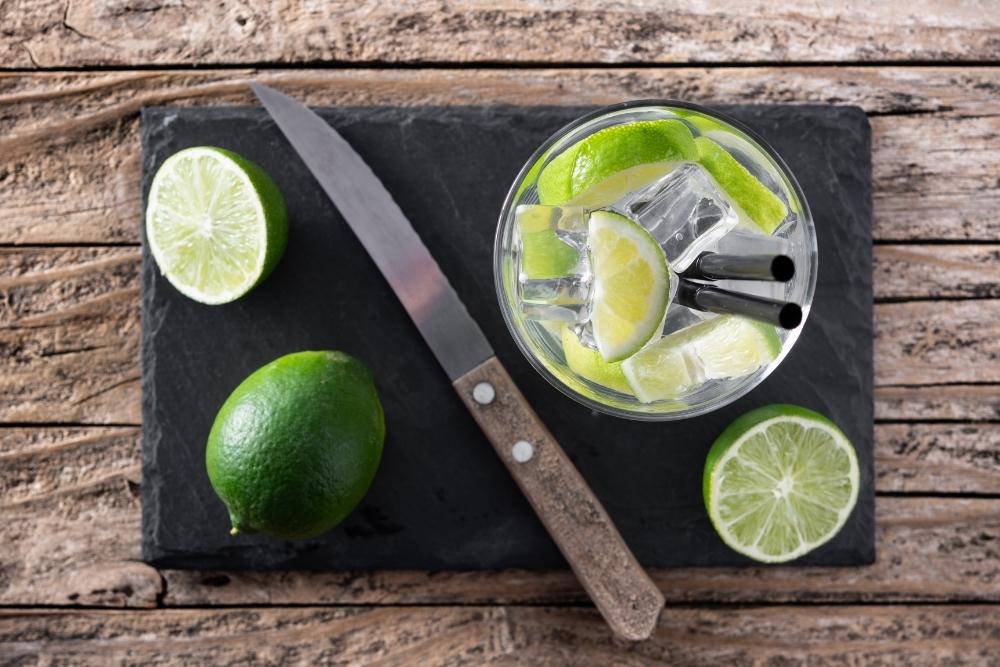 Making a caipiroska is a simple and satisfying experience. You'll be sipping on a refreshing cocktail in no time. You'll need the following utensils for this Caipiroska Recipe:
Equipment
Sharp knife
Cutting board
Clean dish towel
Sturdy rolling pin or a hammer
Bowl for the ice
If you don't have a good mixing kit, now is the time to get one! I love this Mixology & Craft 10-piece Bartender Kit from Amazon.com. It is a comprehensive beginner set of stainless steel tools (dishwasher safe!) and comes in an eco-friendly bamboo stand.
Ingredients
2 ounces (60 ml) of vodka
Two limes
1 ounce (30 ml) of simple syrup or one tablespoon (12.5 g) of white sugar
2 or 3 old-fashioned glasses worth of ice cubes
Instructions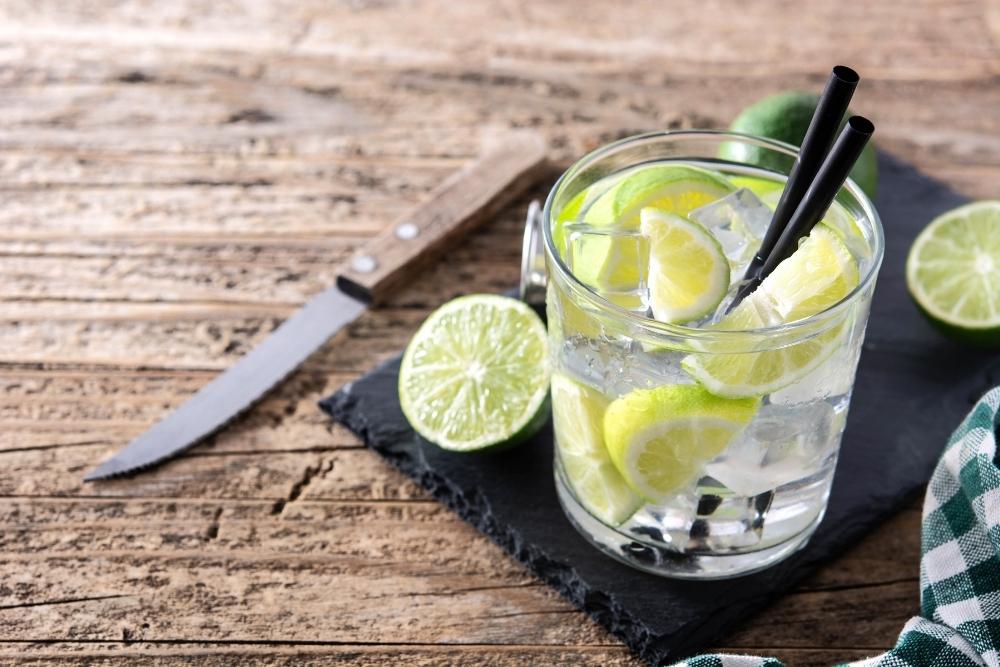 Fill the old-fashioned or rocks glass with ice.
Cut the lime into eight wedges.
Add four lime wedges, syrup, and vodka to the cocktail shaker.
Muddle the lime to extract the juice.
Gently stir the mixture with the bar spoon.
Strain over the ice in the glass.
Garnish with the remaining lime wedges and give a stir.
Pro tip: Slice off the inner white fruit fibers as you cut lime wedges to avoid bitterness to your caipiroska's flavor.
If you prefer crushed ice:
Place some ice cubes in the clean dish towel.
Fold the towel over.
Crack the ice roughly with a rolling pin or a hammer.
If you crush the ice too finely, it will dilute the lime's essential oils, which you extracted by gently muddling the fruit and sugar.
Muddling the lime works better with the rough texture of granulated sugar; however, remember to stir the cocktail a little longer to dissolve the sugar thoroughly.
An alternative method if you don't have a cocktail shaker is to prepare and muddle the lime and sugar mixture directly into the rocks glass:
Cut the limes into wedges.
Fill the rocks glass with wedges and sugar.
Muddle gently, without breaking the lime skin, to extract the juice.
Add some roughly crushed ice on top of the muddle lime and sugar.
Add the vodka and stir gently with the bar spoon.
Top up with more crushed ice.
Garnish with the remaining lime wedges and serve immediately.
Caipiroska Recipe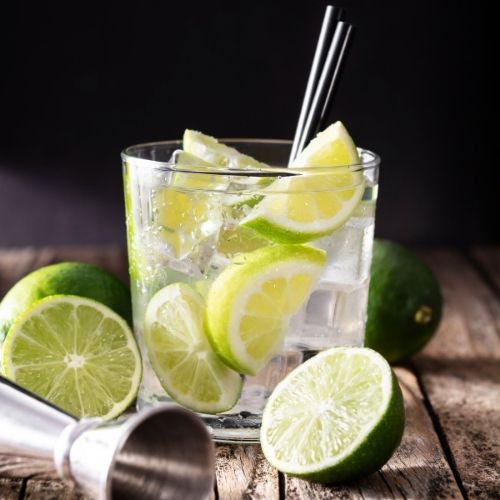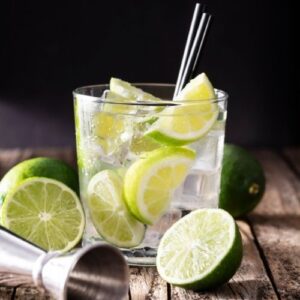 Best Caipiroska Recipe
This is a favorite cocktail from Brazil. This refreshing drink tastes of fresh lime and is elegantly blended with vodka.
Print
Pin
Equipment
Rocks Glass

Cocktail Shaker

Muddler

Bar Spoon
Ingredients
2

oz

Vodka

2

Limes

(Cut into wedges)

1

oz

Simple Syrup

(Or 1 tbsp white sugar)

Ice
Instructions
Add 1 Lime (4 wedges), Simple Syrup, and Vodka to Cocktail Shaker.

Muddle Lime until juice is extracted, but not too hard that you break into the peel.

Stir Cocktail with a Bar Spoon until fully fixed.

Strain drink over Ice into the Rocks Glass.

Garnish with remaining Lime and stir.
Video
Similar Cocktails You Must Try!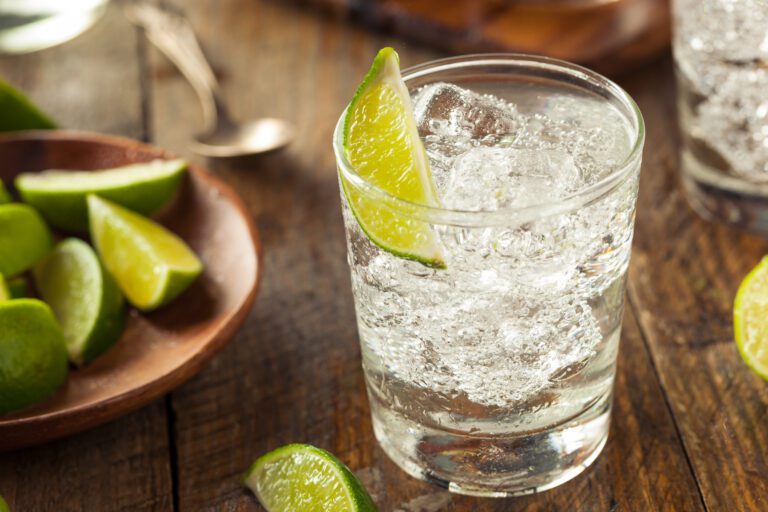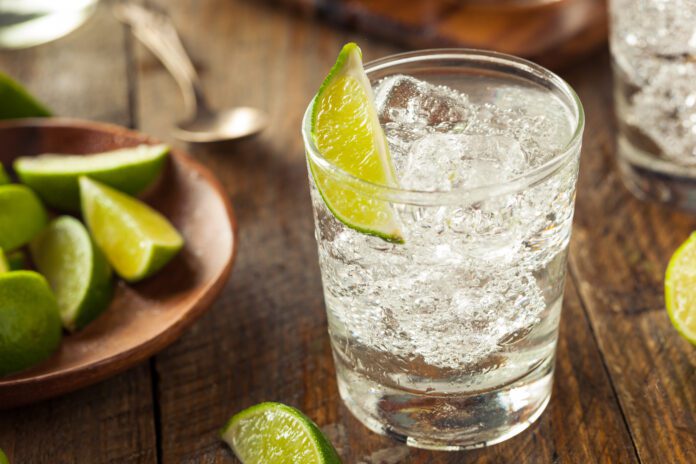 The Vodka Press is a simple yet elegant cocktail. This is similar to a Caipiroska, but with a lighter lime taste.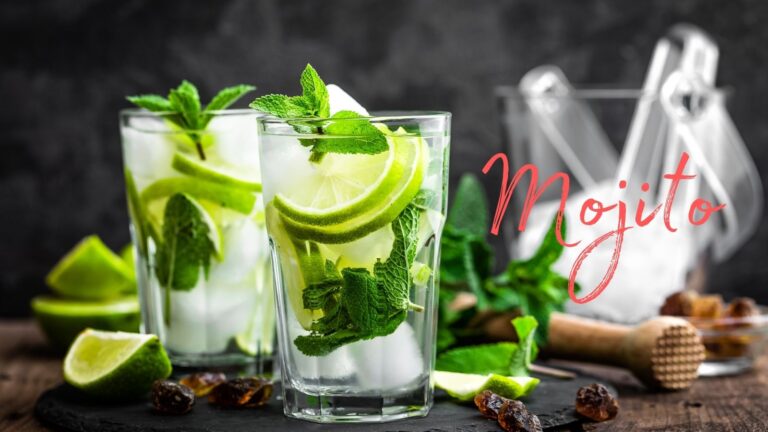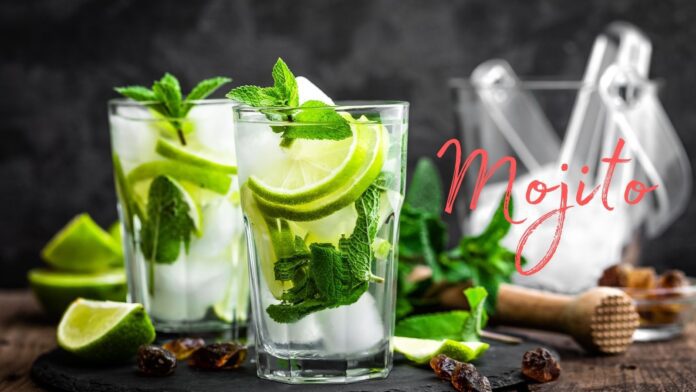 The Mojito is one of the most popular cocktails in the world. Expertly combining lime, mint, and rum to create a masterpiece of a drink.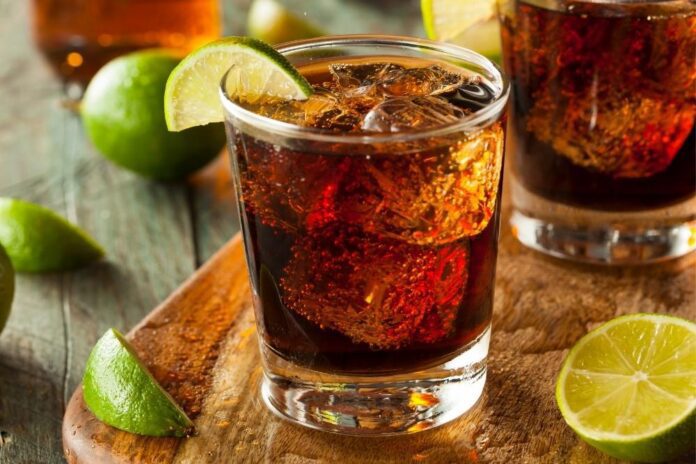 The Cuba Libre is a cola and lime based cocktail that will be your go to drink for any occasion.
Learn the delicious recipe here.
Final Cocktail Thoughts
If your first homemade caipiroska sparked your curiosity, watch Pat Pedrosa demonstrate how to make a traditional caipirinha, as well as a passion fruit caipiroska at home with the bare necessities: