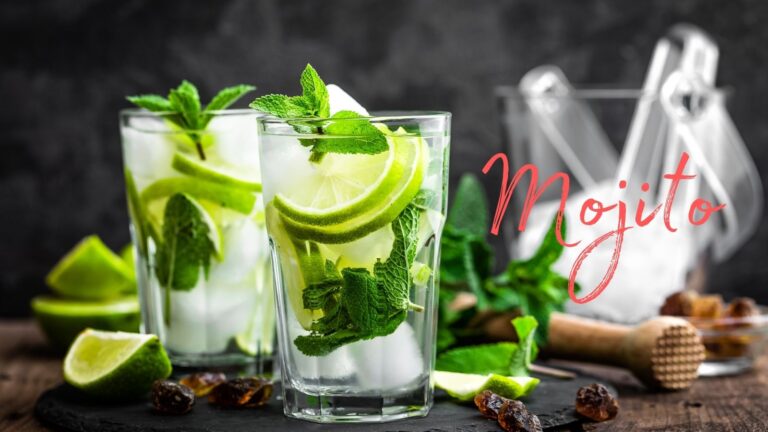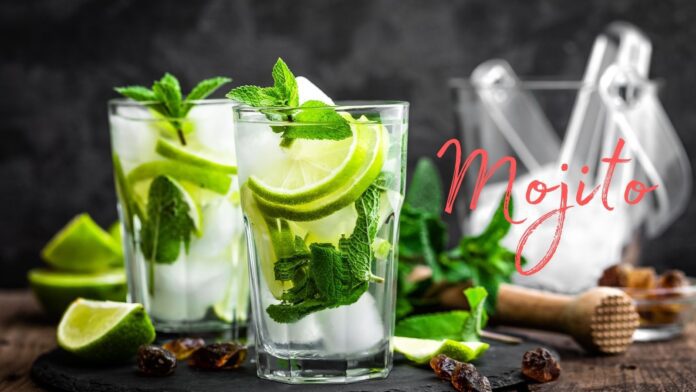 Classic Mint Mojito Recipe
Ingredients
---
2 oz White Rum
6 Fresh Mint Leaves
3/4 Fresh Lime Cut into Wedges (or 1 oz Lime Juice)
1/2 oz Simple Syrup
Club Soda or Sparkling Water
Ice
3-4 Mint Leaves (Garnish)
Lime Slices or Wedges (Garnish)
Bar Tools
---
Cocktail Glass
Cocktail Muddler
Directions
---
Add Fresh Mint Leaves and Lime Wedges into Cocktail Shaker.
Lightly Muddle Mint and Lime until the Mint Oils and Lime juice are released.
Add Rum, Simple Syrup, and Ice to Cocktail Shaker and shake until all ingredients are completely combined.
Strain over ice into Cocktail Glass.
Top with Club Soda.
Garnish with Mint leaves and Lime Slices. Stir with Bar Spoon until the garnishes are distributed throughout the cocktail.
Bartender Notes
---
Don't over muddle the mint and pulverize it, you want to gently release the fragrant oils.