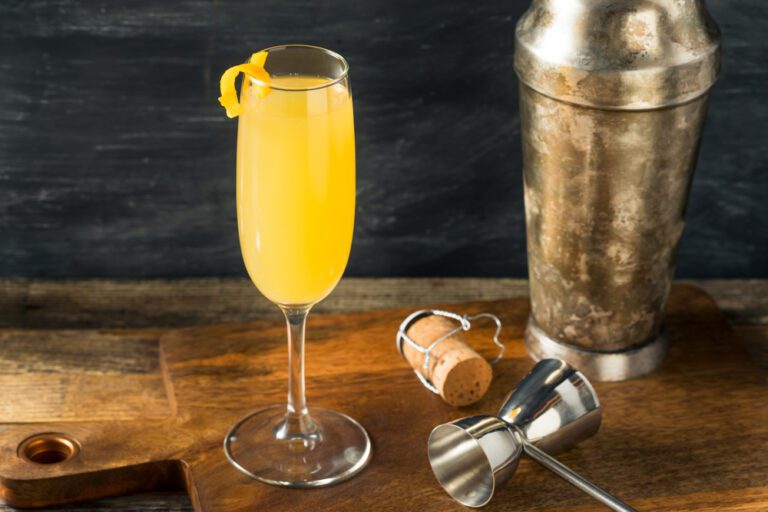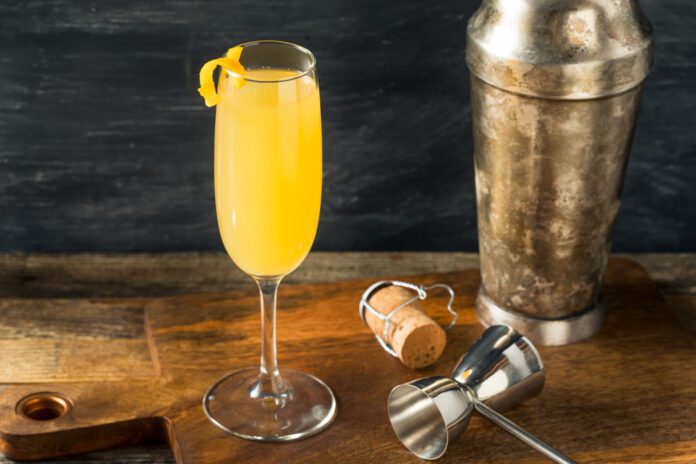 This page may contain affiliate links. Please see our Disclaimer for more information. Always drink responsibly and adhere to your local legal drinking age.
There's nothing like a shot of whisky to start a fun night with friends or a glass of champagne to enjoy a cozy evening with a good book. But what if I told you there's a way to combine both experiences (and drinks!) into a delicious cocktail that you can make in your kitchen right now? Well, let me introduce you to the refreshing French 95.
The French 95 is a champagne and whisky-based cocktail that's tasty and easy to make. It's a variation of the French 75 cocktail and is prepared and served almost the same way. You make a French 95 cocktail using bourbon, champagne, lemon juice, syrup, lemon peel, Maraschino Cherry, and some ice. 
The French 95 is more of an experience than a drink, and I am delighted to share the best recipe for making the cocktail. Read on to learn all you need to know about the French 95 and get tips to make sure it comes out perfectly.
What Is French 95 Made Of?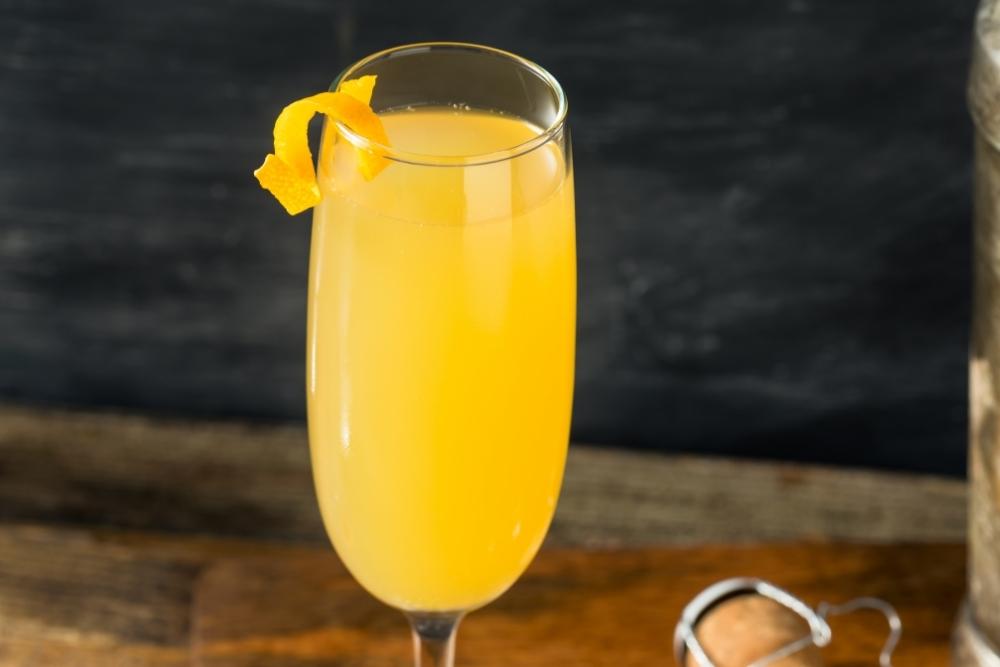 The French 95 cocktail doesn't clue you into its ingredients from its name, but it does owe its moniker to the more famous French 75. Like the French 75, the French 95 cocktail features common elements that you can get in most liquor shops and department stores.
The French 95 cocktail is a blend of champagne, bourbon whiskey, lemon juice, syrup, lemon peels, Maraschino cherry, and ice. You use Bourbon whiskey instead of gin when making the French 95 cocktail, which is the major difference between the two. 
Despite the number of ingredients in French 95, the drink is effortless to prepare, and you can make it right now in your kitchen. The cocktail sports a yellow to pale yellow appearance, depending on how you make it, and tastes just as good as it looks!
This cocktail is one of my favorite whisky-based drinks, mainly because of its bubbly flavors and bourbon base. Trust me — you won't want any other cocktail after tasting this delicious champagne cocktail.
History of the French 95
Although the French 95 cocktail has a peculiar but balanced taste, it's based on another cocktail drink — the French 75. That said, the French 95 is the superior of the two, owing to its bourbon kick and how well the ingredients combine to give a perfect tasty cocktail.
The original French 95 cocktail recipe was created in 1977 by Stan Jones, and the drink hasn't evolved much since its invention. Stan first shared the French 95 recipe, alongside a thousand other alcohol-based recipes, in his famous bar guide. The guide highlighted the extensive history of popular spirits, brewing methods, and drinking trends throughout his life and into the 1970s.
You can get a copy of the Jones' Complete Barguide on Amazon.com, even though this book was last  printed in the late 1970s.
Jones' original 1977 recipe consisted of a glass filled with:
2 oz (60 ml) of bourbon
8.4 g (0.04 ounces) of sugar
1 oz (30 ml) of lemon juice
A dash of champagne
Today's most significant changes to the drink entail adding a few more ingredients to make it tastier and some shaking to improve how well the components mix.
What Does French 95 Taste Like?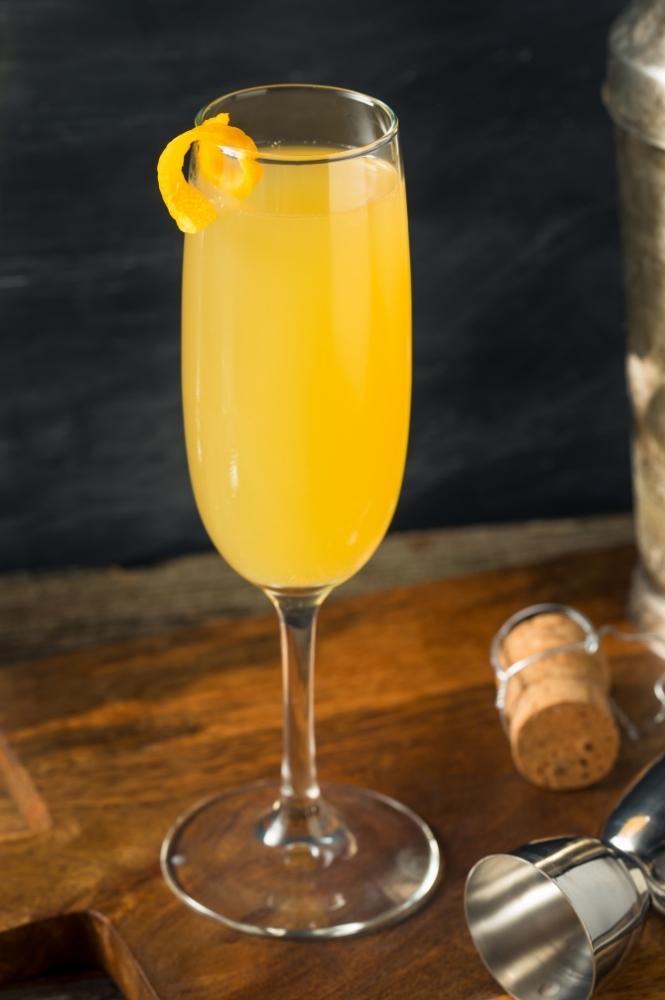 The French 95 cocktail is sometimes called the Bourbon French 75 since it's a variation of the gin-based drink. However, the peculiar combination of fizzy champagne, acidic lemons, sweet syrup, and delicious Maraschino cherry gives the French 95 a fantastic tang, unlike anything you've ever had. You have to try it out yourself!
The French 95 has a sweet-sour flavor owing to the syrup and lemon present in the drink. It also boasts a lovely bubbly feel due to the champagne content and a reasonably strong alcoholic taste stemming from the bourbon. 
The resulting overall taste is an energizing drink ideal for all kinds of parties and even a lovely evening by yourself. You can combine French 95 with a steak and some salad or enjoy it with some glazed chicken wings. And don't be afraid to try the drink on its own — it tastes just as good by itself!
Is French 95 Good for You?
It's good to enjoy alcoholic drinks in as many ways as possible. However, it's also vital to know their impact on your health. The French 95 cocktail contains several ingredients that result in an impressive and delicious-tasting beverage, but is the drink good for you?
French 95 cocktails are good for you. Per serving, the drink has moderate sugar content, low calories, and just enough alcohol to give you a buzz. Hence, although French 95 cocktails are tastier than regular whisky and contain a bit of sugar, they're still healthy enough to enjoy. 
A single serving of French 95 contains about 14% alcohol, the same amount in a full glass of wine. That adds up to approximately 21.8 grams (0.8 ounces) of pure alcohol or 1.6 standard drinks per 5 oz (150 ml) of French 95 cocktail. It's pretty boozy, so you may need to slow down when enjoying the tasty cocktail.
Alcohol contains calories, and the French 95 has some sugar. A single serving of French 95 cocktail contains as much as 163 calories (681 kJ) — enough to make you feel full after a few glasses.
Cocktail Ingredients and Directions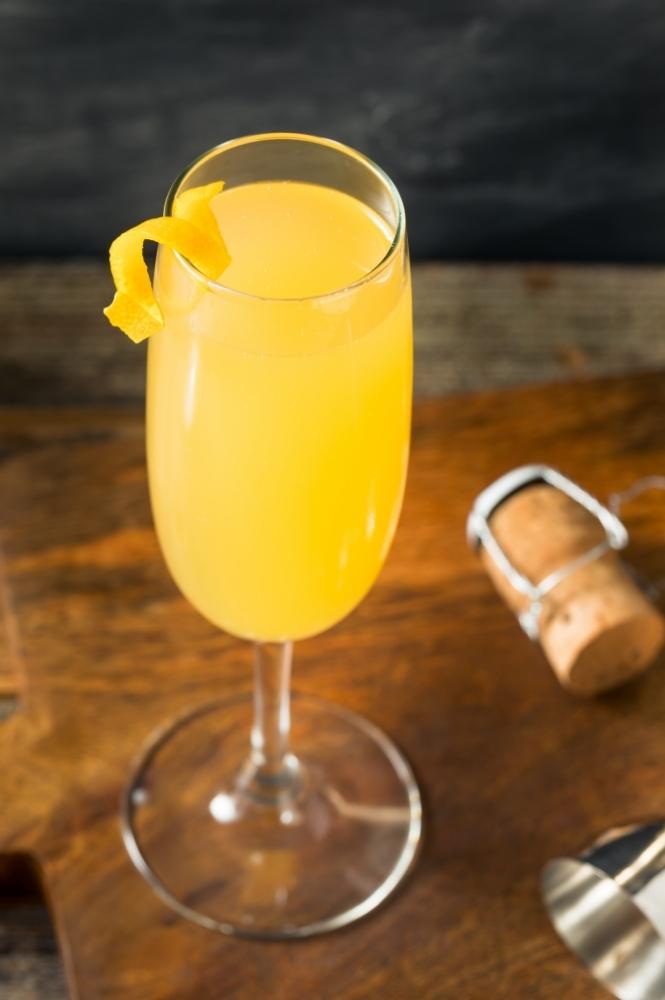 All you need to make a refreshing French 95 is:
Bourbon Whiskey
Champagne
Fresh lemon juice
Simple syrup
Lemon peel
Maraschino cherries
Ice for the cocktail shaker
You can easily make the French 95 following my recipe by taking these steps:
Add whisky, lemon juice, simple syrup, and ice to the cocktail shaker.
Shake all the ingredients for 5 to 10 seconds to ensure they mix thoroughly.
Strain the mix into a champagne flute glass.
Top with some champagne.
Garnish with lemon peel and Maraschino cherries.
The entire process should take no more than 5 minutes, and the only bar tool you need is a cocktail shaker. I recommend the WPHUAW 24oz Cocktail Shaker Bar Set (available on Amazon.com) to ensure the cocktail comes out perfectly. It's an ideal beginner set for learning mixology at an affordable price.
French 95 Recipe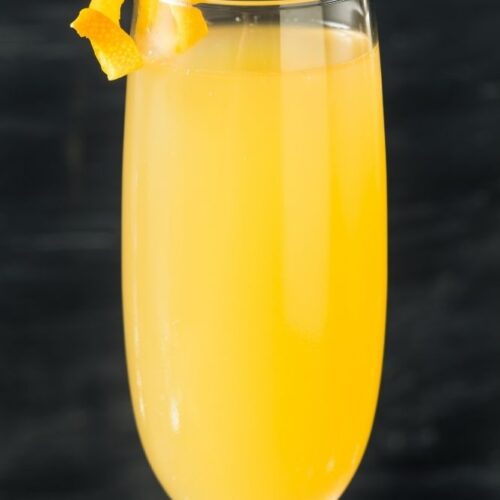 Refreshing French 95 Recipe with Bourbon Whiskey
The French 95 is a modern and super delicious take on the classic French 75 cocktail. Bourbon Whiskey and Champagne are mixed wonderfully to create this citrus flavored cocktail with a slight kick.
Print
Pin
Equipment
Champagne Flute Glass

Cocktail Shaker
Ingredients
1

oz

Bourbon

2-3

oz

Champagne

3/4

oz

Lemon Juice

(Fresh)

1/4

oz

Simple Syrup

Ice

(For Cocktail Shaker)

Lemon Peel

(Garnish)

Maraschino Cherry

(Garnish)
Instructions
Add Whisky, Lemon Juice, Simple Sugar, and Ice to Cocktail Shaker.

Shake Until Ingredients are Mixed (5-10 Seconds)

Strain into a Champagne Flute Glass.

Garnish with Maraschino Cherry and Lemon Peel
Bartender Notes
Try the French 75 with Gin or the French 76 with Vodka.
Final Cocktail Thoughts
The French 95 cocktail is one of the best champagne and whisky-based cocktails ever created. This modern cocktail is an excellent recreation of the famous French 75. It has a distinctive sweet and sour taste and a bubbly feel, that will be sure to please.
French Cocktail Variations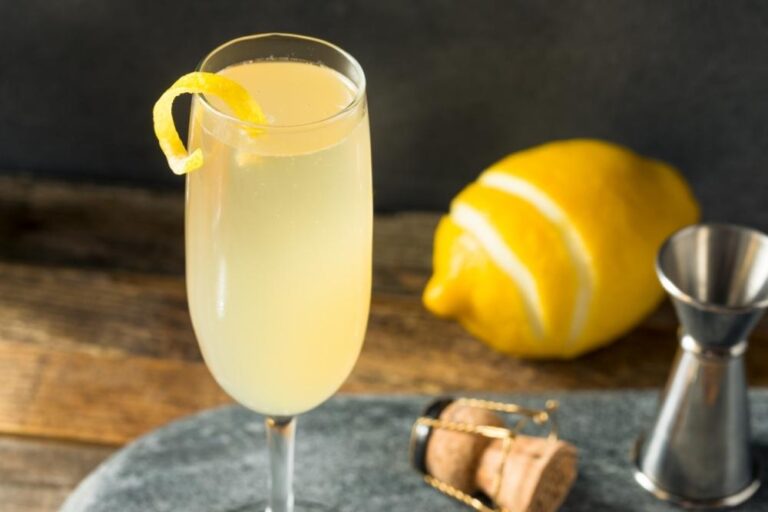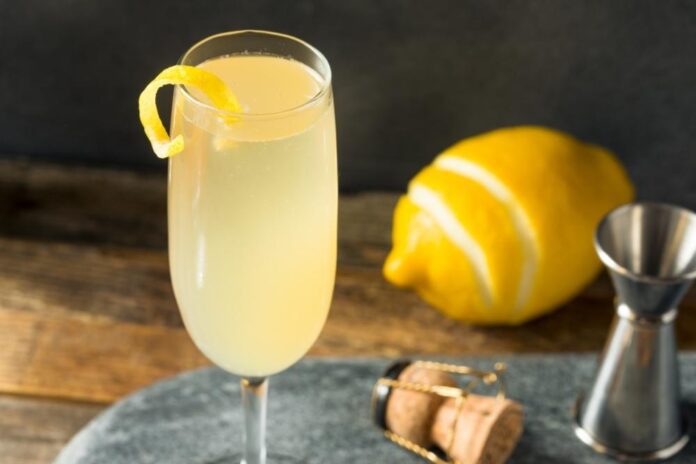 The French 75 is the original and classic version of these cocktails. Made with gin this drink has a nice herbal and sour taste.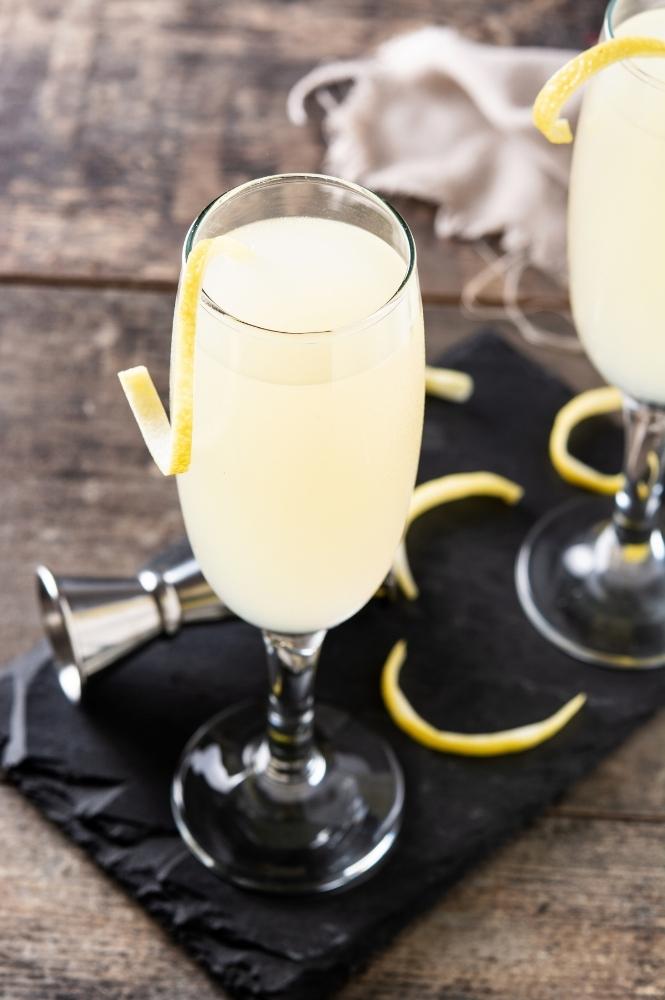 This cocktail is another modern version of the cocktail. Made with vodka, the alcohol taste is really toned down. This drink has a nice crisp lemon flavor.