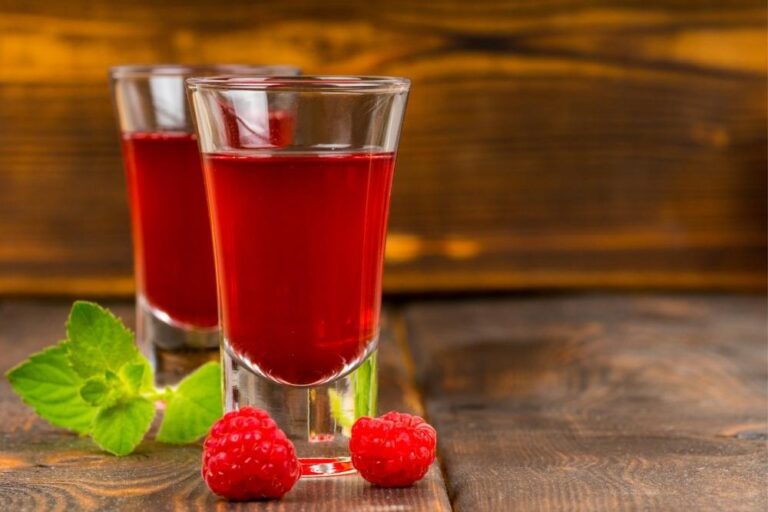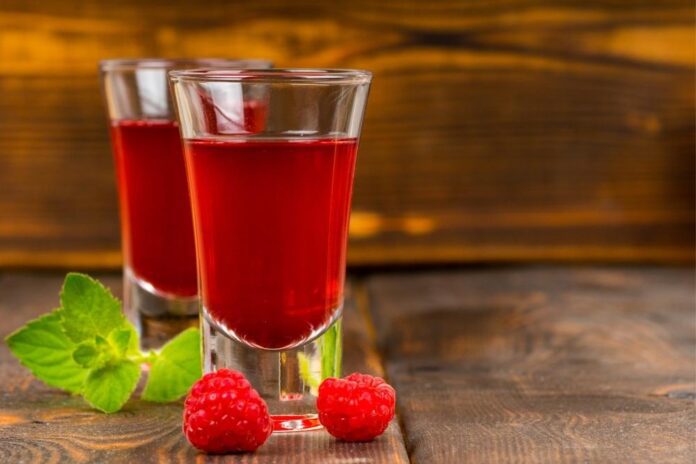 This page may contain affiliate links. Please see our Disclaimer for more information. Always drink responsibly and adhere to your local legal drinking age.
Are you a fan of sweet tarts? Do you love the tart, tangy flavor of these little candies? If so, then you're going to love this sweet tart shot recipe! This drink is perfect for candy lovers everywhere. It's easy to make and it tastes delicious. Let's get started!
A Sweet Tart shot is cocktail that tastes just like the candy name implies. It's made with Southern Comfort Whiskey, Chambord, and Sour Mix. These ingredients give it a sweet and sour raspberry taste.
By the time you're done with this article, you'll have understood what is in the Sweet Tart shot, the equipment you need to make it, and the recipe. This way, you can make it in the comfort of your home any time you want to. Okay, let's begin.
What Exactly Is a Sweet Tart?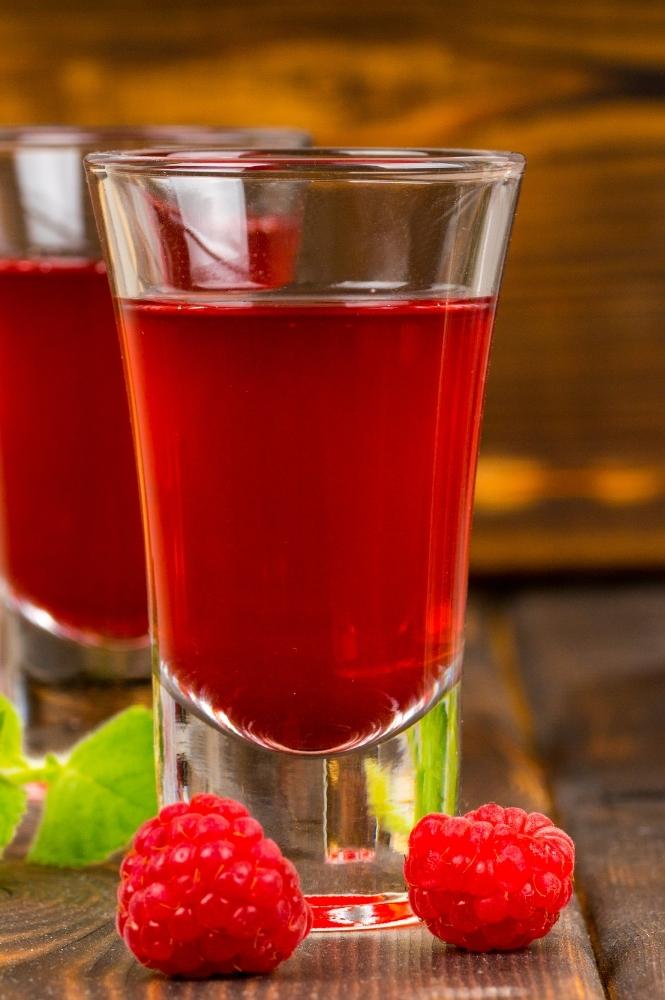 Full of flavor, sweet tarts are part of the best type of candies. They are sweet and sour and come in flavors like grape, lime, orange, and lemon. The original sweet tarts are tiny, multi-colored, round-shaped candies. The fact that they're multi-colored makes them irresistible to children.
Sweet tarts were introduced in 1963 by Sunline Inc., a company that previously made other types of candy. Their decision to introduce sweet tarts was in response to parents who preferred less messy candy their children can enjoy without unnecessarily adding to cleanup duties.
Sweet tarts are one of the most popular candies in the United States. They're small and round, and each treat has a different color and flavor. It's not hard to see why they appeal to kids' sweet tooth's: You never know what variety you can pick out of a bag if you dip your hands in with your eyes closed.
But kids aren't the only ones who can enjoy sweet tarts. If you're an adult, there are sweet tarts in the form of cocktails you can consume on practically any occasion.
Why Is the Drink Called Sweet Tart Shot?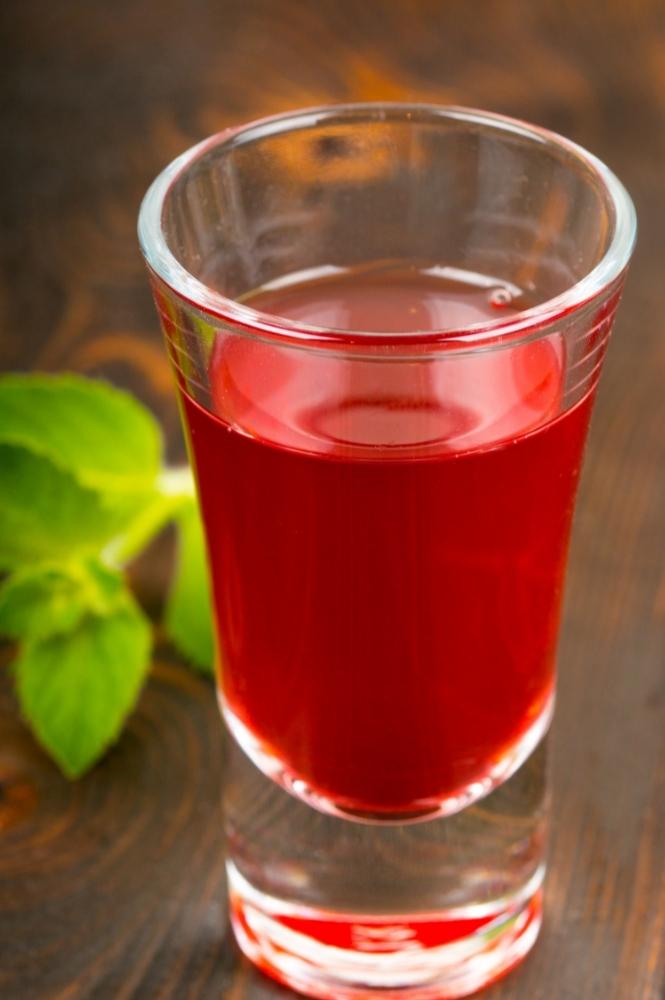 Would you believe that real Sweet Tart candies aren't one of the ingredients that make up the Sweet Tart shot? No, they aren't. So why is the drink called Sweet Tart shot?
The drink is called Sweet Tart shot because it tastes like the candy. The combination of Southern Comfort, Chambord, and Sour mix creates a drink that has the tart, tangy flavor of the candy. And just like the candy, this drink is also multi-colored.
What Does a Sweet Tart Shot Taste Like?
While there are many different flavors of these candies, this shot tastes like the raspberry version. It has a tart, tangy flavor with a hint of sweetness. The drink is also slightly effervescent, which makes it even more refreshing.
Ingredients To Make the Sweet Tart Shot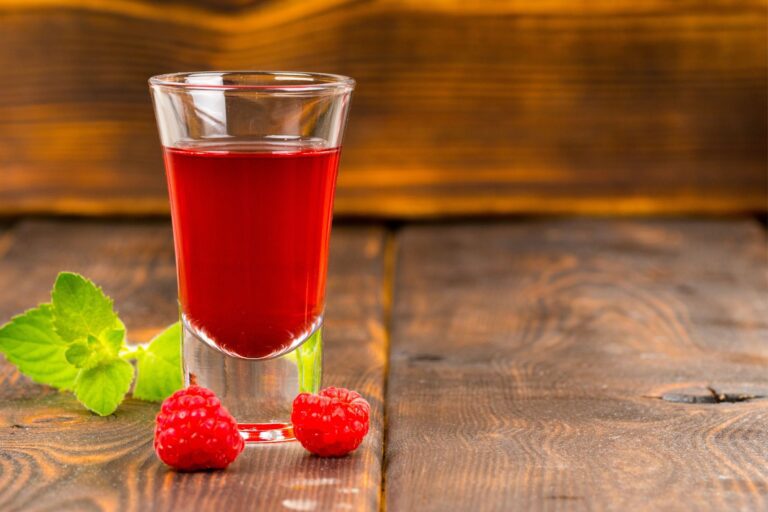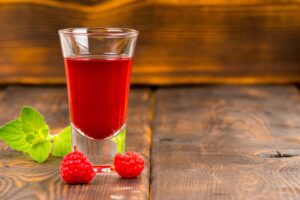 Now that you know what a Sweet Tart shot is, it's time to learn about the ingredients you'll need to make this drink. Here they are:
Southern Comfort Whiskey – This is the main ingredient in a Sweet Tart shot. Southern Comfort is an American whiskey that was created in New Orleans back in 1874. It has a strong, unique flavor that's perfect for this drink.
Chambord Raspberry Liqueur – This is a French liqueur that's made with black raspberries. It has a sweet and fruity flavor that goes well with Southern Comfort.
Sour Mix – This is a combination of lemon juice and sugar. It's used to add tartness and sweetness to cocktails.
Ice
Bar Tools Needed
To make the Sweet Tart shot, here's the bar tools you'll need:
Cocktail Shaker – This is used to mix all the ingredients together.
Jigger or Measuring Cup – This is used to measure the ingredients and is a staple for any bar or cocktail enthusiast.
Shot Glasses – These are used to serve the shots. A large shot glass is needed to fit this cocktail.
When To Serve Sweet Tart Shots
It's really up to you when you'd like to have a Sweet Tart shot. You can serve it on almost any occasion. For example, you can enjoy it at a party by putting out Sweet Tart candies as a chaser, then asking your guests to rate the flavors to determine if you're able to replicate the original.
Looking for a sugar rush on a hot afternoon? Use this recipe and enjoy a boozy and sweet drink.
Entertaining guests at your home after dinner? This is a quick and easy drink you can prepare to wind down during the evening.
Want to serve it at a Halloween gathering? Just come up with a candy-themed cocktail pairing and you're good to go.
Sweet Tart Shot Recipe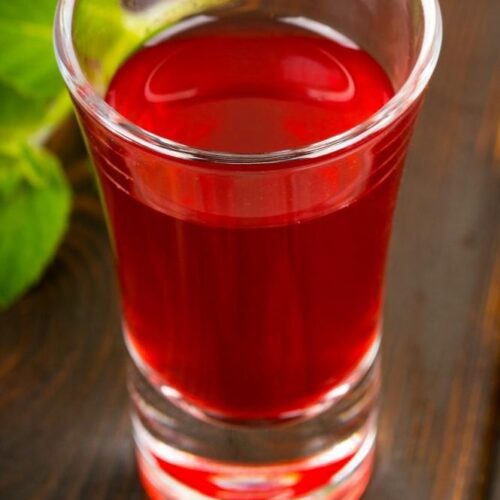 Best Sweet Tart Shot
Candy Lovers will enjoy this Sweet Tart flavored shot recipe that tastes like everyone's favorite sweet and sour treat.
Print
Pin
Equipment
Cocktail Shaker

Shot Glass
Ingredients
1

oz

Southern Comfort Whiskey

1

oz

Chambord

Raspberry Liqueur

1

oz

Sour Mix

Ice
Instructions
Add Southern Comfort, Chambord, Sour Mix and Ice into Cocktail Shaker

Shake Until Ingredients are Fully Mixed (5-10 Seconds)
Bartender Notes
Can't find Chambord, then try making homemade raspberry liqueur.
Add a Sweet Tart Candy into the drink for added taste.
Final Cocktail Thoughts
There you have it, guys. If you're looking to recreate your fun and happy childhood moments enjoying yummy sweet tarts, a Sweet Tart shot is just what you need.
If you're looking for an easy and delicious drink to make for your next party, the Sweet Tart shot is also perfect for that. So what are you waiting for? Get your sweet tart on!
We hope you enjoyed this article. If you have any questions or comments, please feel free to reach out to us. We love hearing from you! And if you're looking for more great recipes, be sure to check out our website. We have tons of great ideas for you to try. Thanks for reading!
Must Try Shot Recipes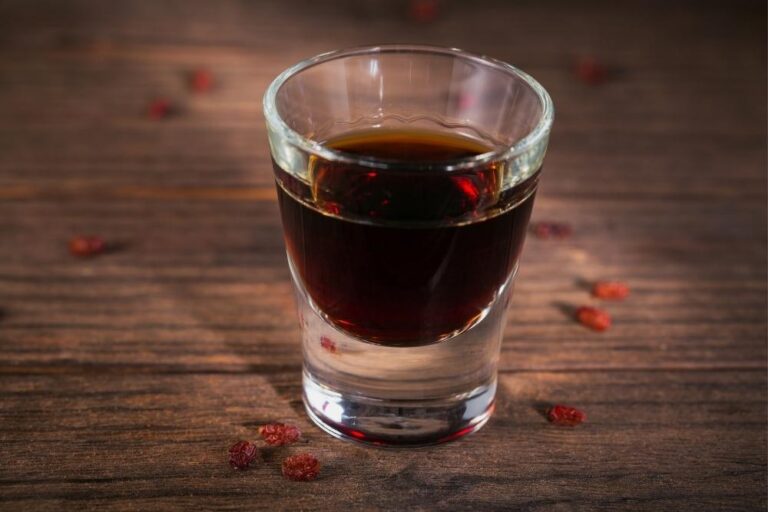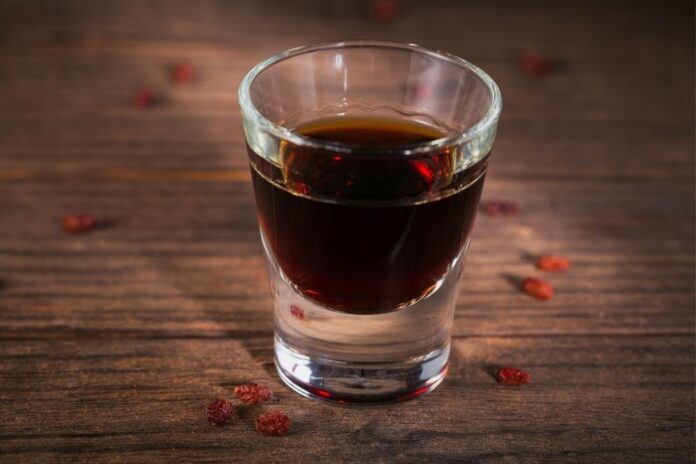 If you are looking for another fruit tasting shot, the Grape Ape will be sure to not disappoint.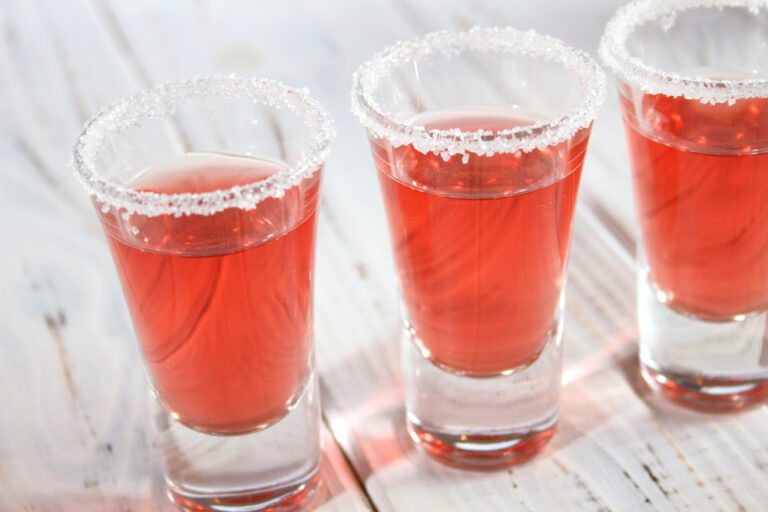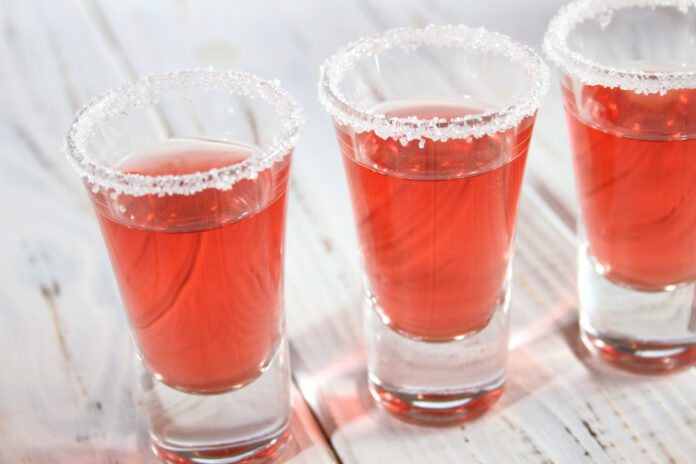 Much like the Sweet Tart, the Washington Apple shot is a delicious blend of sweet and sour.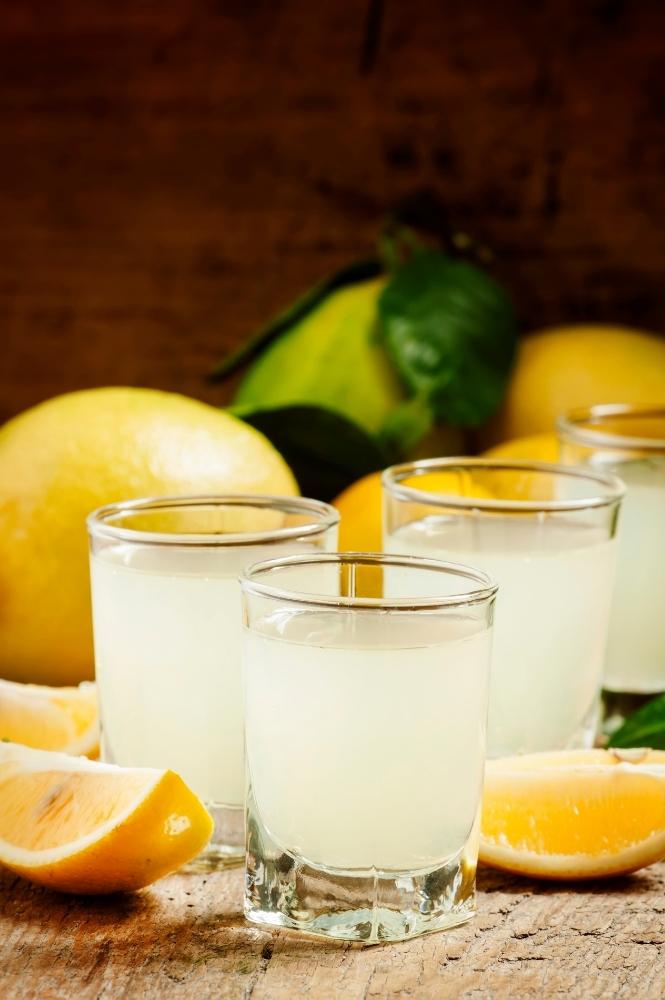 The White Tea shot is a nice combination of peach and lemon. This shot is smooth like a nice tea and will leave you feeling refreshed.