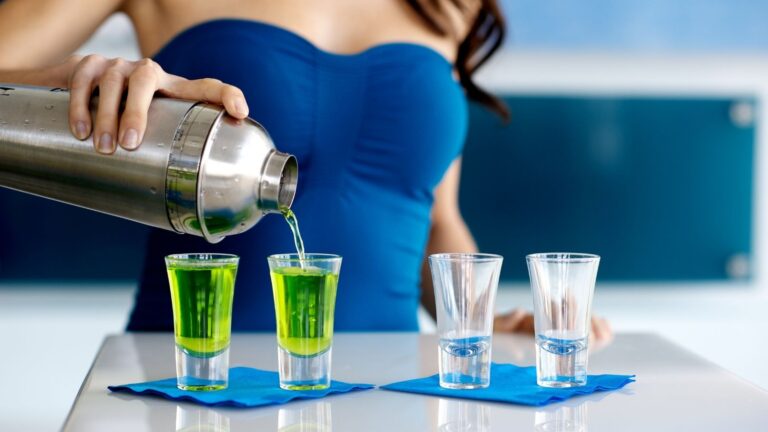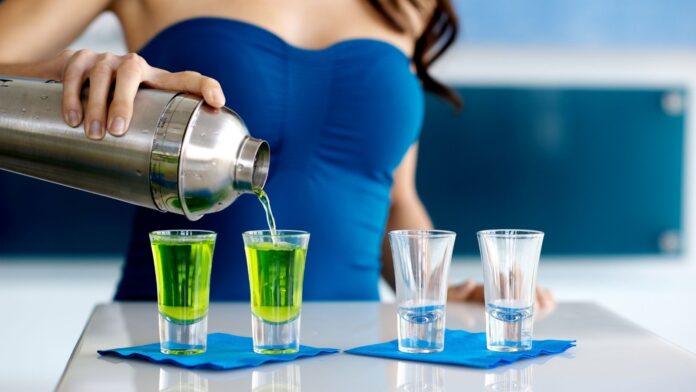 Classic Green Tea Shot Recipe
Ingredients
---
1/2 oz Jameson Irish Whiskey
1/2 oz Peach Schnapps
1/2 oz Sour Mix
Splash or Lemon-lime Soda or Lemonade
Ice Cubes (For Cocktail Shaker)
Bar Tools
---
Shot Glass
Bar Strainer
Bar spoon (Optional if you don't have a cocktail shaker)
Directions
---
Add Jameson Irish Whiskey, Peach Schnapps, Sour Mix, and Ice to Cocktail Shaker.
Shake until ingredients are fully combined (around 10 seconds).
Strain and pour until shot glass is 3/4 full.
Top off shot with Lemon-lime soda or Lemonade.
Bartender Notes
---
Use Lemonade to make the drink taste more sour.