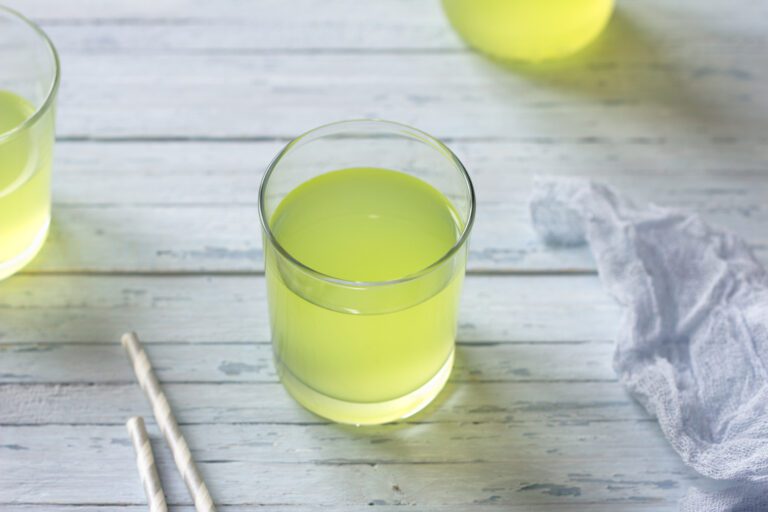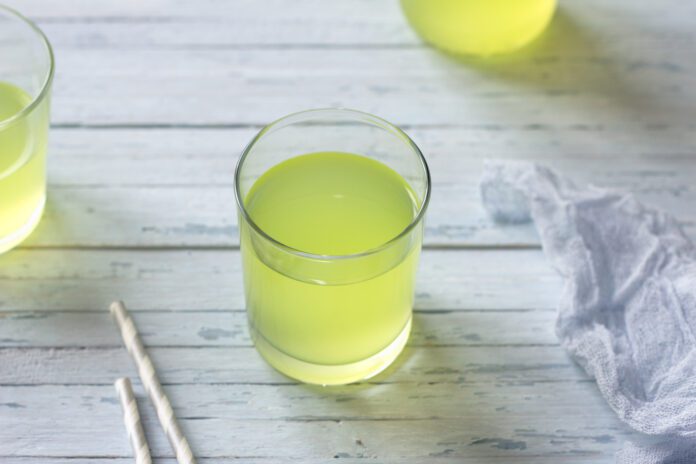 This page may contain affiliate links. Please see our Disclaimer for more information. Always drink responsibly and adhere to your local legal drinking age.
Shots don't have to be boring, and if the plethora of alcohol-based recipes has proven anything, shooters can be pretty delicious treats. But not all drinks are made equal, and none prove that point more than this Green Tea Shot Recipe. Trust me; this drink is fantastic! 
The Green Tea Shot is a tasty, whiskey-based drink that's popular in many parts of the United States. It's made using easy-to-get ingredients and bears a very similar color to green tea—hence, its name. The Green Tea Shot is also widely known as the Jameson Green Tea. 
I wrote this article to share the Green Tea Shot recipe with you, but I thought I'd go a step further and get under the hood of the drink. So, read on to learn how to make the yummiest Green Tea Shot on Earth. Don't forget to smack your lips while you're enjoying a sip! 
What Is a Green Tea Shot Made Of?
"Green tea" is a bit of a misnomer for the Green Tea Shot—it doesn't have a drop of tea in it. Yep, that's right: no tea leaves, no teabags. However, the whiskey-based treat is made using ingredients you could find in any bar and most kitchens. 
A Green Tea Shot is made of whiskey, sour mix, lemonade and peach schnapps. The ratio of the ingredients depends on who's making it and how you want it to taste. Still, these four ingredients are what you need to make the tasty drink. However, many people use lemon-lime soda instead of lemonade. 
When blended, the Green Tea Shot looks like iced green tea, but that's the sole link to the moniker "Green Tea Shot." If you wanted an alcoholic beverage infused with green tea, you'd be disappointed. 
Nevertheless, its calming hue and yummy taste make Green Tea Shot one of my favorite party drinks. I believe it would be an excellent choice to serve at your next gathering! 
History of the Green Tea Shot
The Green Tea Shot is one of those extraordinary creations with very ordinary origins. The drink was invented in America by the Jameson Whiskey Company (that's why many popular recipes have Jameson Whiskey as the preferred whiskey). 
However, it was a relatively obscure party shooter until 2011, when it became popular among drinkers in the United States. The Green Tea Shot was especially common in: 
Pennsylvania 
Michigan 
Ohio 
New Jersey 
Delaware 
Since then, it has risen from being a favorite among college students to becoming a genuinely fantastic drink in its own right. 
Despite its meteoric rise to fame and continued popularity, the drink's core recipe has not changed at all. Sure, some bartenders do what great bartenders do by adding their spin to the mix. However, these variations have had minimal effect on the overall development of the drink. Perhaps the Jameson Whiskey Company invented a masterpiece with the Green Tea Shot. 
What Does it Taste Like?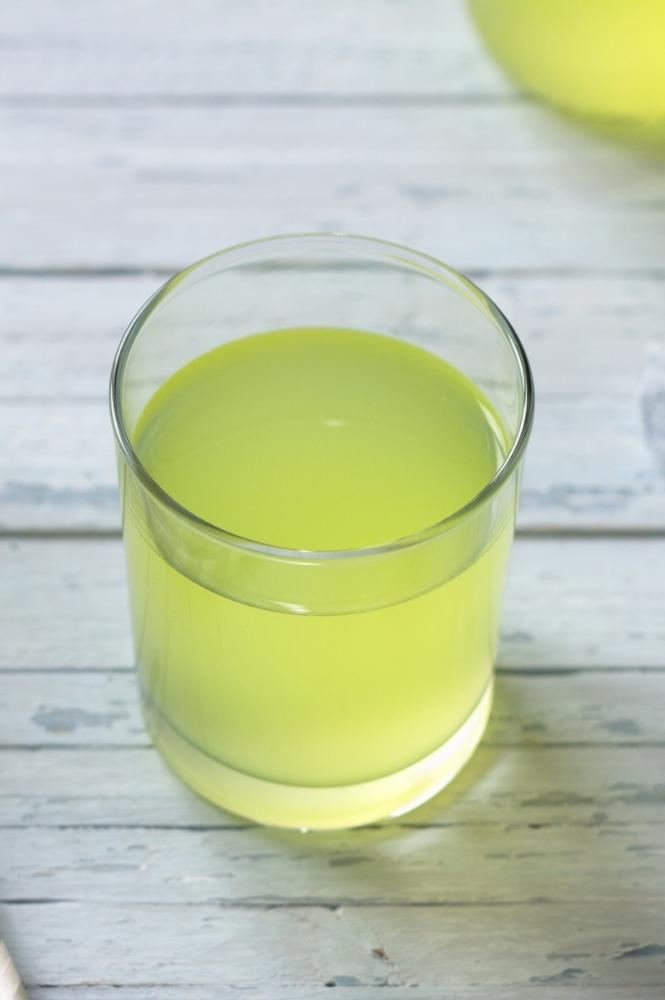 Describing what anything tastes like is not an exact science, and you may be able to pick up on certain flavors better than I can. However, a Green Tea Shot tastes nothing like green tea. Yet, everyone who has ever tried the drink agrees on one thing: it is among the most peculiar tasting alcoholic beverages ever made. 
The Green Tea Shot tastes like a summer cocktail and bears a peach, lemon, and lime flavor. It also sports a sweet-sour whiskey flavor with a fruity undertone, thanks to its whiskey and sweet-sour ingredients.
This Shot is also one of the most delicious cocktails in existence. Each sip is sure to be an adventure. It tastes good enough to enjoy as a treat while you read a book or watch a joyous sunset. It's also exciting enough to keep the party going with a group of friends. 
All the ingredients shine so well in the beverage. It's rare to have flavors complement each other as they do in this drink. 
Why Are Green Tea Shots So Good?
If you've ever tried a Green Tea Shot, you'd understand why everyone else is so crazy about the greenish-yellow beverage. And it's not just because it boasts such a cool name and looks like regular green tea turned superhero. What then makes Green Tea Shots so good? 
Green Tea Shots are good because of their ingredients and how well they complement each other. The overall fusion of sweet, sour, and alcohol in just the right proportions makes the beverage a masterpiece. 
Despite its delicious taste, the flavors aren't so intense that they irritate your taste buds. Also, the alcohol isn't enough to mask the taste of the entire drink. Green Tea Shot also soothes tension and provides "a nice night out" with a new meaning. 
Additionally, the drink contains enough kick to lighten the atmosphere but not enough alcohol to knock you out after a shot. Overall, it's an excellent beverage to kickstart a fantastic night with friends or when enjoying your own company. 
Are Green Tea Shots Good for You?
Green Tea Shots must have a catch, right? After all, something can't taste good, feel good, and look good without side effects. Trust me; you're not alone in asking, whether Green Tea Shots are good for you. 
Green Tea Shots are relatively good for you. They have relatively low sugar, low calories, and low alcoholic content per serving. That means that a night out drinking these are better (and tastier) than a night spent drinking plain old whiskey. 
A single serving has about the same alcohol content as a full glass of wine. The actual number depends on the quality of Peach Schnapps in the drink. However, this number is conservative enough to give you the right amount of buzz after a few rounds. 
Of course, alcohol isn't a zero-calorie drink. A single serving of Green Tea Shot contains 78 calories (326 kJ). That's nowhere near the 2,000-calorie (8,368 kJ) daily serving recommended by healthcare professionals. It's just enough to not make you feel full before you start enjoying yourself. 
Ingredients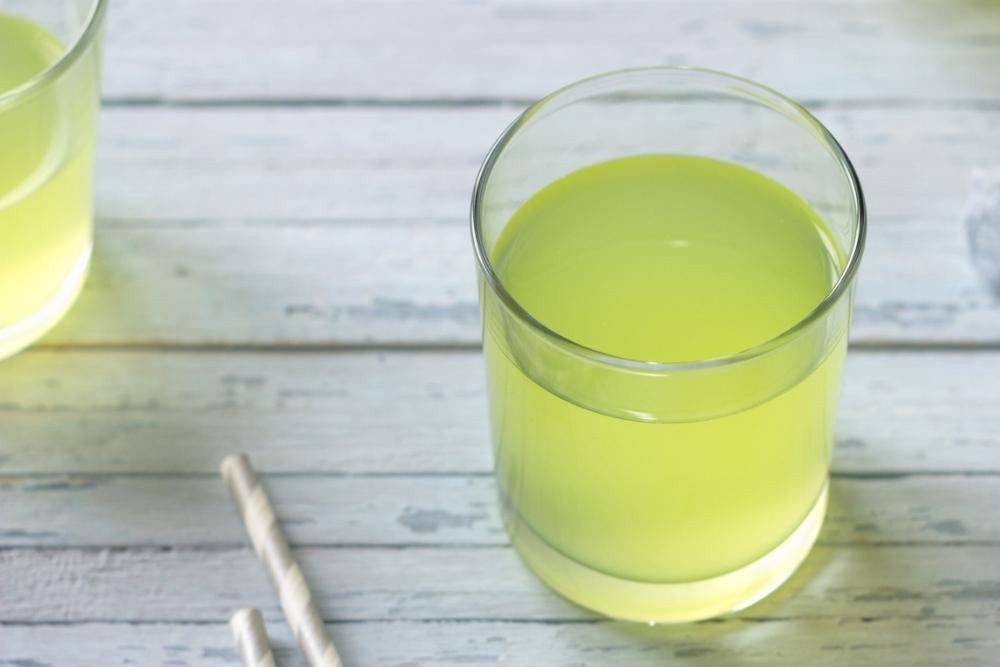 If you want to make a yummy Green Tea Shot, all you need is: 
Jameson Irish Whiskey 
Peach Schnapps 
Sour Mix 
Lemonade or lime-soda 
Ice cubes 
The entire process is simple and the ratio to create a perfect drink is a 1:1:1 ratio of whiskey, Peach Schnapps, and Lemon-Lime Soda. 
You'll also need some bar tools to make the process as efficient as possible. Afterall, you don't want to pour all the ingredients into a blender and hope for the best. I recommend a: 
Shot glass 
Cocktail Shaker
Bar strainer 
If you don't have all these in your kitchen, there are great bar tools on Amazon that can help you make this tasty drink: 
How to Make the Shot
Add equal parts Jameson Whiskey, Sour Mix, and Peach Schnapps into an ice-filled cocktail shaker. 
Shake vigorously for about 10 seconds. 
Strain into a shot glass. 
Add a splash of Lemon Lime Soda. Sprite would do the trick, but you can go for lemonade if that's what you prefer.  
Drink and enjoy. 
That's it. That's how you make a Yummy Green Tea Shot!
Green Tea Shot Recipe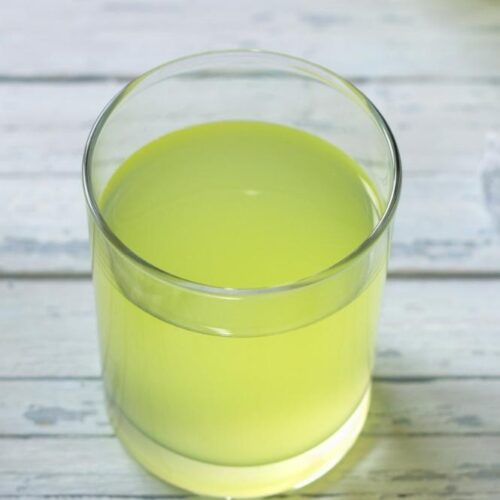 Yummy Green Tea Shot
The yummy combination of Jameson, Peach Schnapps, and Sour mix combine to create a light a refreshing cocktail that must be tried.
Print
Pin
Equipment
Cocktail Shaker

Hawthorne Strainer

Shot Glass
Ingredients
1/2

oz

Jameson Irish Whiskey

1/2

oz

Peach Schnapps

1/2

oz

Sour Mix

splash

Lemon Lime Soda

Ice
Instructions
Add Jameson Irish Whiskey, Peach Schnapps, and Sour Mix to Cocktail Shaker with Ice

Shake Until Ingredients are Chilled (around 10 seconds)

Strain and pour until the shot glass is 3/4 full

Top off the shot with Lemon Lime soda
Final Cocktail Thoughts
The Green Tea Shot is a tasty drink that's surprisingly easy to fix. It's no surprise that it's grown to be such a popular drink in such a short period. I recommend you try this cocktail recipe during any event and see how electric the atmosphere becomes!
Party Favorite Shot Recipes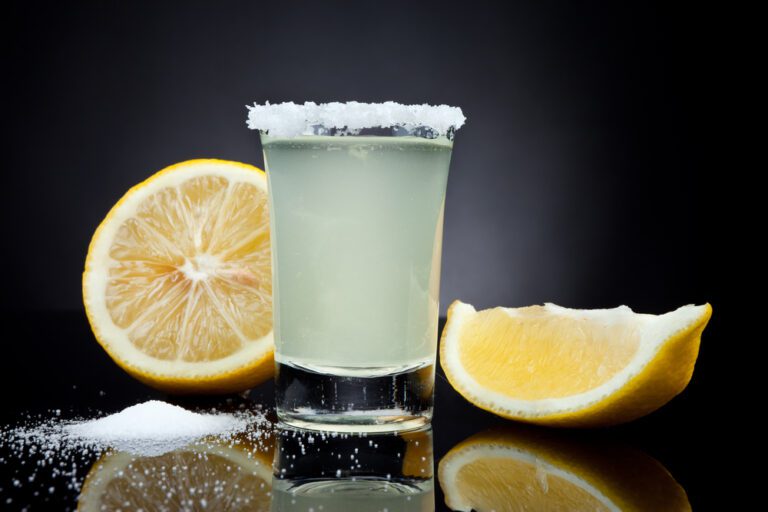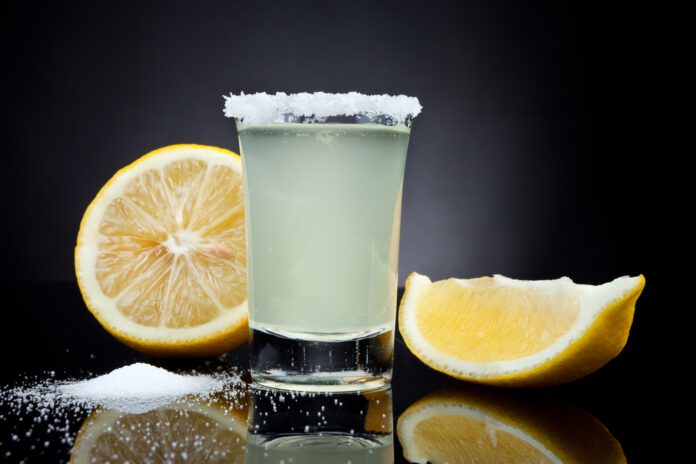 This is an all-time party favorite for a reason. The perfect combination of sweet and sour make this a go to shot.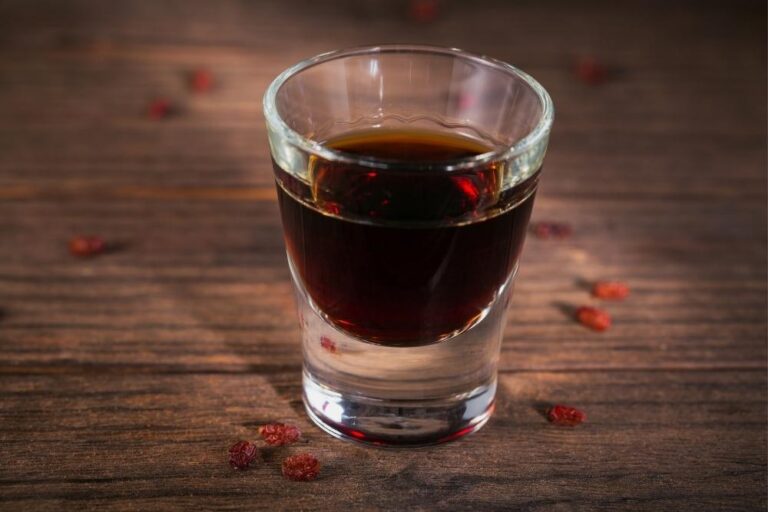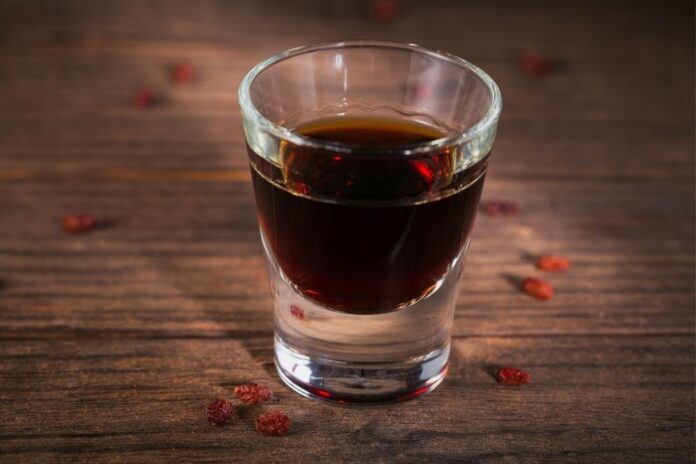 The shot is an excellent choice for any occasion, with it's delightful and not overpowering grape taste.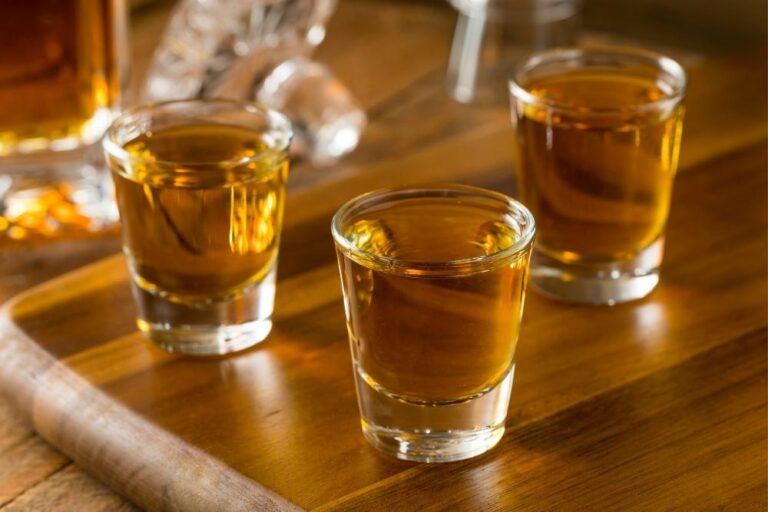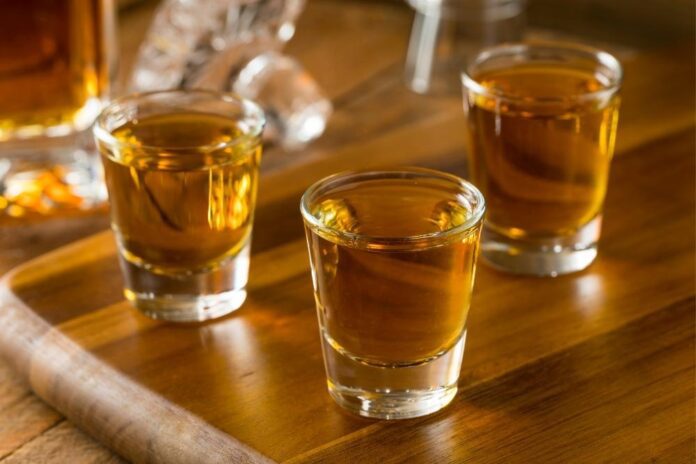 Whiskey lovers will love this expert blend of everyone's favorite three whiskeys, Johnnie Walker, Jim Beam, and Jack Daniel's.