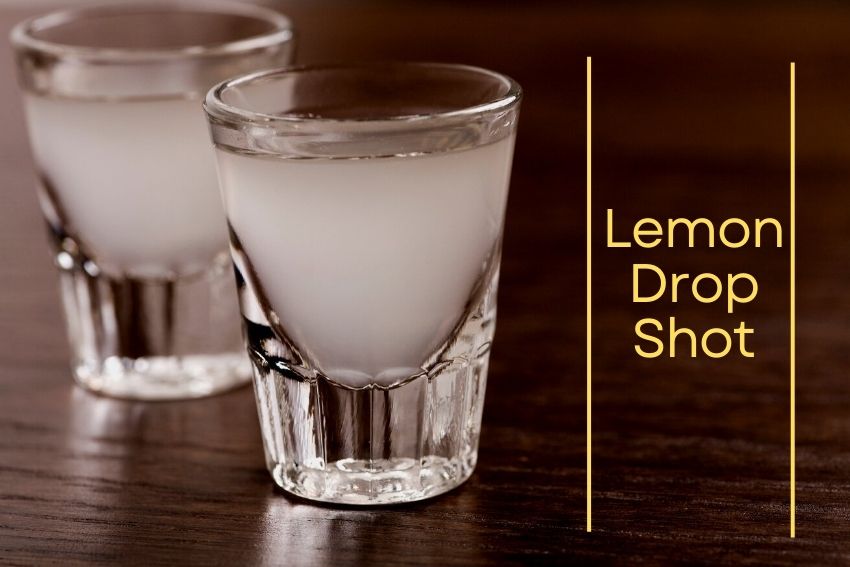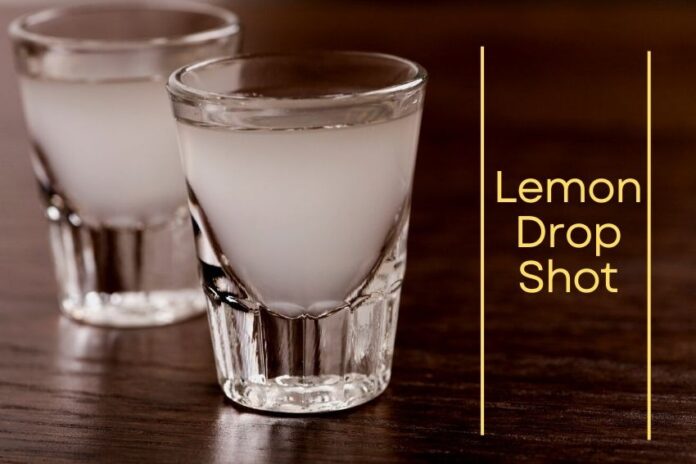 This Lemon Drop Shot Recipe is the perfect cocktail for the Summer and Spring, and for those that like a sweet and refreshing drink with little alcohol taste. Instantly upgrade any party and impress your friends and taste buds with these easy to make and tasty lemon flavored cocktails.
The simple ingredients in this lemon drop cocktail recipe really shine through and create one of the tastiest and most popular shots out there! This shot is a common sight at popular nightclubs and college bars and once you taste it you will know why!
How Does this Lemon Drop Shot Recipe Taste?
As the name implies, the Lemon Drop shot tastes a lot like the common lemon drop candy. This shot is also a sweet drink that is very similar to lemonade.
There is only a very slight alcohol taste in this shot. Be careful because these are super delicious and the lack of alcohol taste can sneak up on you.
Lemon Drop Shot Recipe

Ingredients
---
3/4 oz Vodka (A lemon flavored vodka is recommended)
3/4 oz Lemon Juice
1/4 oz Simple Syrup or 1 teaspoon Table Sugar
Ice Cubes
Slice of Lemon, cut into a wedge (Optional)
Sugar for rim and lemon (Optional)
Bar Tools
---
Directions
---
(Optional) Wet the rim of the shot glass and line with sugar.
Add Vodka, Lemon Juice, Simple Syrup or Sugar, and Ice to Cocktail Shaker.
Shake well until sugar is fully dissolved.
(No cocktail shaker) Combine ingredients into a glass and stir with bar spoon until sugar is dissolved.
Strain mixed drink and pour into shot glass.
(Optional) Dip lemon wedge in sugar and place on the rim of the glass.
Bartender Notes
---
Try to add a sugar rim to the shot glass for a sweeter shot and social media worthy presentation.
Dip lemon wedges in sugar for great presentation and to give the drinker something to suck on after to reduce any alcohol aftertaste and tame the tart lemon juice.
We recommend a good quality vodka to not overpower the lemon flavor, such as Grey Goose or Absolut Citron.
For added lemon flavor try a citrus vodka such as Absolut Citron. You could even substitute Triple Sec orange liqueur for a different citrus taste.
Fresh lemon juice is recommend for the best taste, but prepackaged lemon juice will still be super delicious.
If you don't have simple syrup or table sugar, you can use 1 sugar cube or a package of your favorite sugar substitute.
Don't want to use ice then just chill and add cold vodka to your shot.
About the Ingredients and Tools