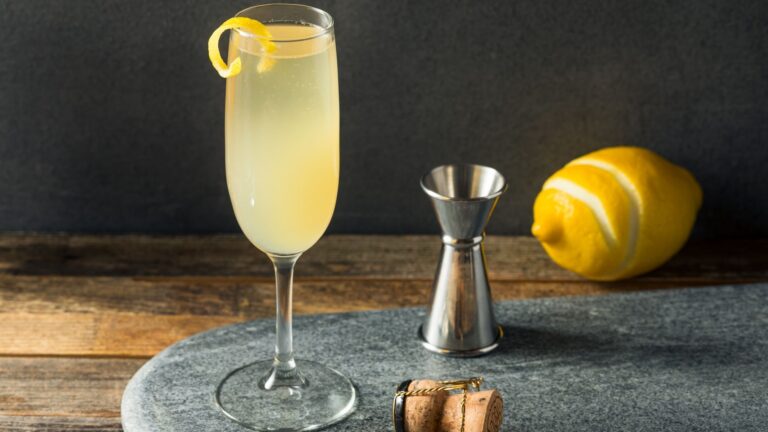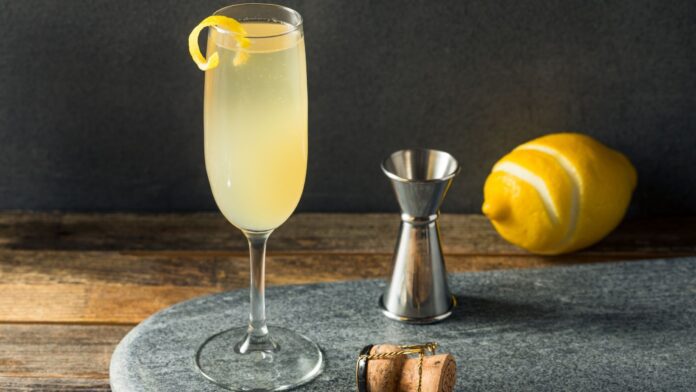 French 75 Recipe
Ingredients
---
1 oz Gin
3/4 oz Lemon Juice
1/4 oz Simple Syrup
2-3 oz Champagne
Ice Cubes (For Shaker)
Lemon Peel (Optional Garnish)
Maraschino Cherry (Optional Garnish)
Bar Tools
---
Champagne Flute Glass
Bar spoon (Optional if you don't have a cocktail shaker)
Directions
---
Add Vodka, Lemon Juice, Simple Sugar, and Ice to Cocktail Shaker.
Shake and strain cocktail into a Champagne Flute Glass.
Top with Champagne.
Add Maraschino Cherry and place Lemon Peel on rim of glass (Optional).
Bartender Notes
---
Try the French 75 Cocktail Recipe with Lemon Vodka for a stronger and tasty lemon taste.