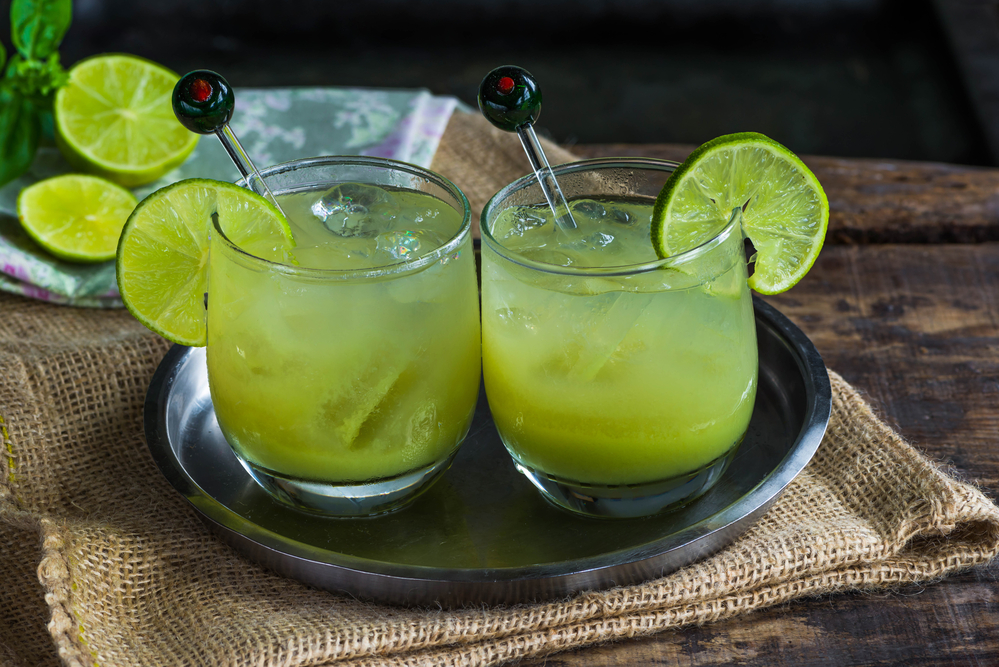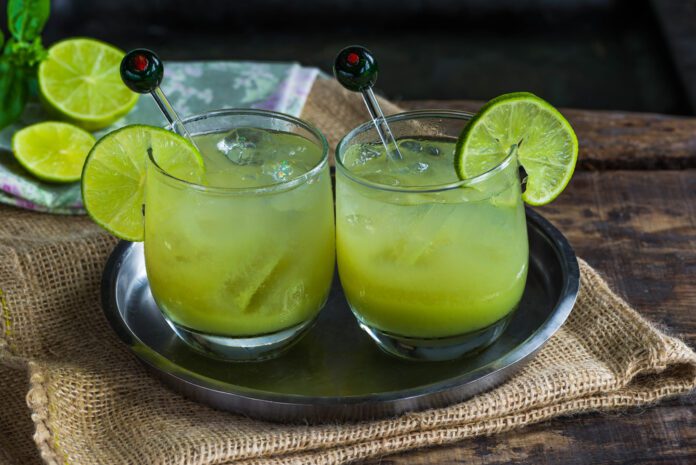 This page may contain affiliate links. Please see our Disclaimer for more information. Always drink responsibly and adhere to your local legal drinking age.
Today, you can make all kinds of drinks at home thanks to the numerous cocktail recipes online. For instance, if you'd like to smash your thirst, you could make a cocktail using the best Incredible Hulk drink recipe. The Incredible Hulk drink is a fascinating cocktail with spectacular color and intriguing flavor. 
The Incredible Hulk drink is a unique cocktail made with equal parts Hennessy and Hpnotiq, served with ice. It has a green hue like the Incredible Hulk, the fictional superhero. In addition, it has a balanced strength, aroma, and texture, making it a well-rounded drink fit for a superhero.
This article will tell you more about the Incredible Hulk drink; its history, color, and aroma. I'll also tell you how to make, serve, and when to serve this cocktail. In addition, I'll give you variations of the cocktail and finally give you the best Incredible Hulk drink recipe. 
What Is the Incredible Hulk Drink?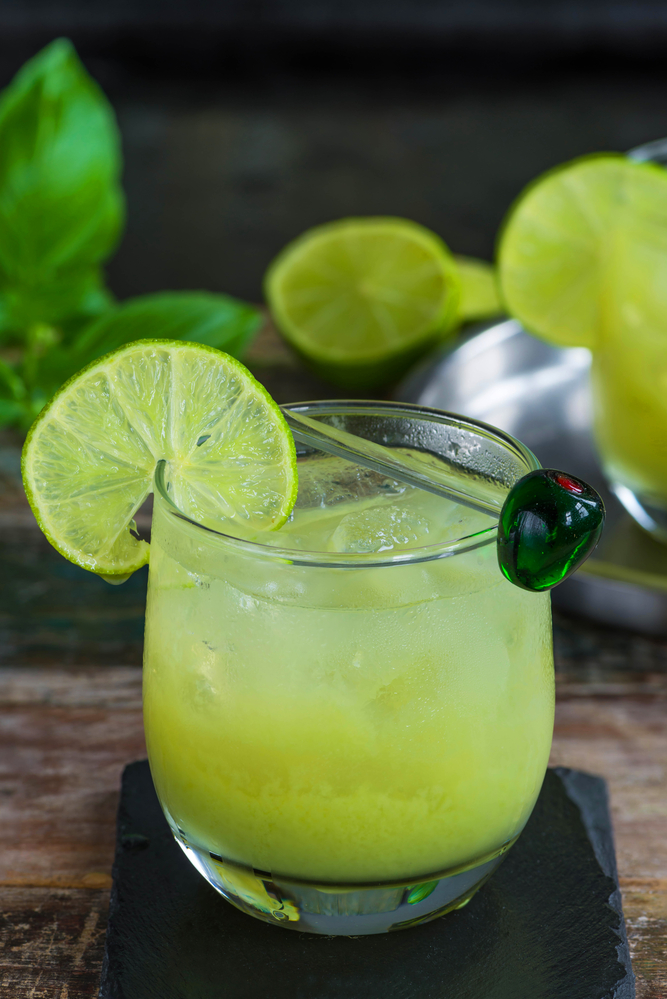 The Incredible Hulk drink is a cocktail using hpnotiq and Hennessy served with ice. Hpnotiq is a bluish fruity liquor made from cognac, vodka, and fruit juices, while Hennessy is a brownish French cognac. The original Incredible Hulk drink has equal amounts of Hpnotiq and Hennessy. 
Since Hpnotiq is sky blue and Hennessy is brownish, the end result is an attractive greenish cocktail with a balanced taste when you mix the two in equal proportions. If you increase the amount of Hpnotiq, the green color becomes even more vivid. 
History of the Incredible Hulk Drink
Word has it that in 2003, there was a Hpnotiq launch party at a restaurant in New York City. More women at the party were taking Hpnotiq than men, since the woman loved its fruity taste. The bartender got a brainwave; he decided to add some Hennessy to the Hpnotiq to make the drink manlier. 
When the bartender mixed equal parts of Hpnotiq and Hennessy, the fruity flavor of Hpnotiq became diluted, and the drink acquired a more well-balanced taste. The cocktail became an instant hit with both men and women at the party. That's how the Incredible Hulk drink was born. 
What the Incredible Hulk Drink Looks Like
The original Incredible Hulk Drink recipe calls for equal parts of Hennessy and Hpnotiq. When you follow the recipe, you get a drink that has a light green color. So, if you want to have a deep green color, you can add more Hpnotiq to the cocktail; note that if you add too much Hpnotiq, the drink will be too fruity and sweet.
How the Incredible Hulk Drink Tastes
The Incredible Hulk Drink has a unique taste. It combines the fruity, subtle, bitter finish of the Hpnotiq with Hennessy's caramel, vanilla, oak, and nutty flavor. The drink has an incredible and bold taste, slightly sweet and fruity with smoky and spicy notes and a slight burn when you swallow it. 
Ingredients For Making the Incredible Hulk Drink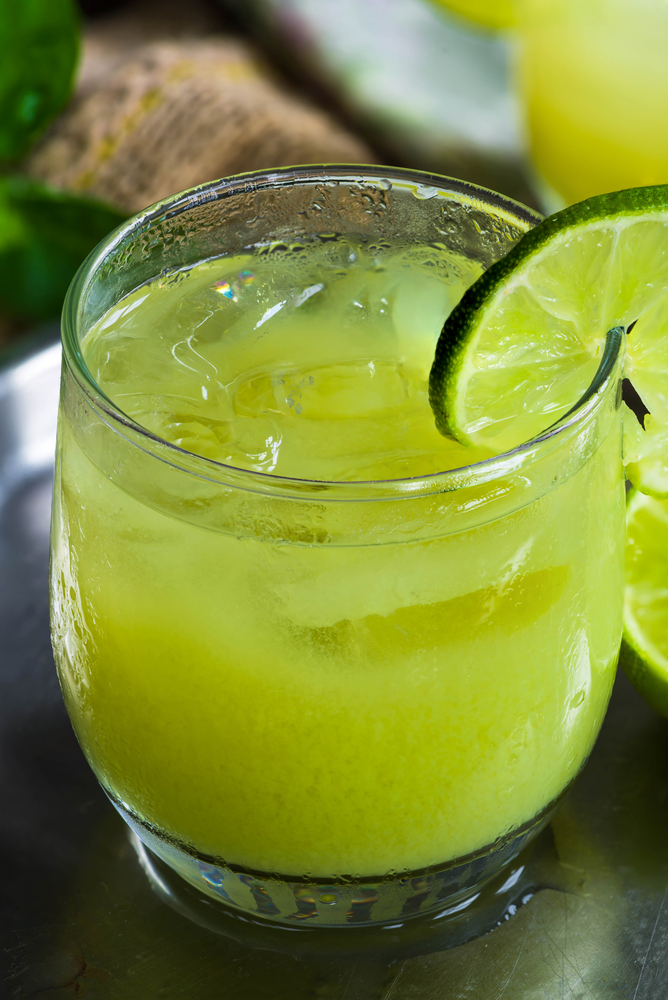 The Incredible Hulk drink is an easy cocktail to make. It takes about three minutes to fix this cocktail when you have the right ingredients and the correct tools. The ingredients you require to make this cocktail are: 
Hpnotiq Liqueur
Hennessy Cognac
Ice cubes
Equipment and Tools for Making the Incredible Hulk Drink
If you want to enjoy this drink, it's good to have the right tools to help you fix it. Below are some tools and equipment you need to make this cocktail:
A jigger
If you want to serve a consistently great Incredible Hulk drink, precision is essential. One of the pieces of equipment you require is a jigger. It's a measuring device that helps you measure the right amounts of Hpnotiq and Hennessy for a balanced cocktail. 
A bar spoon
Suppose you want to make delicious, perfectly layered cocktails; it's good to have a bar spoon. It's a special spoon you use to stir and mix the cocktail in the glass, pitcher, or punch bowl. You can have different sizes of bar spoons to help you reach the bottom of various containers when mixing the cocktail. 
Pitcher
If you love serving cocktails at your parties, a pitcher comes in handy as it can hold large amounts of cocktails. For instance, when making a large amount of the Incredible Hulk drink, you can make your work easier by preparing the cocktail in a pitcher. You then pour the drink right from the pitcher into the glasses. 
How To Make the Incredible Hulk Drink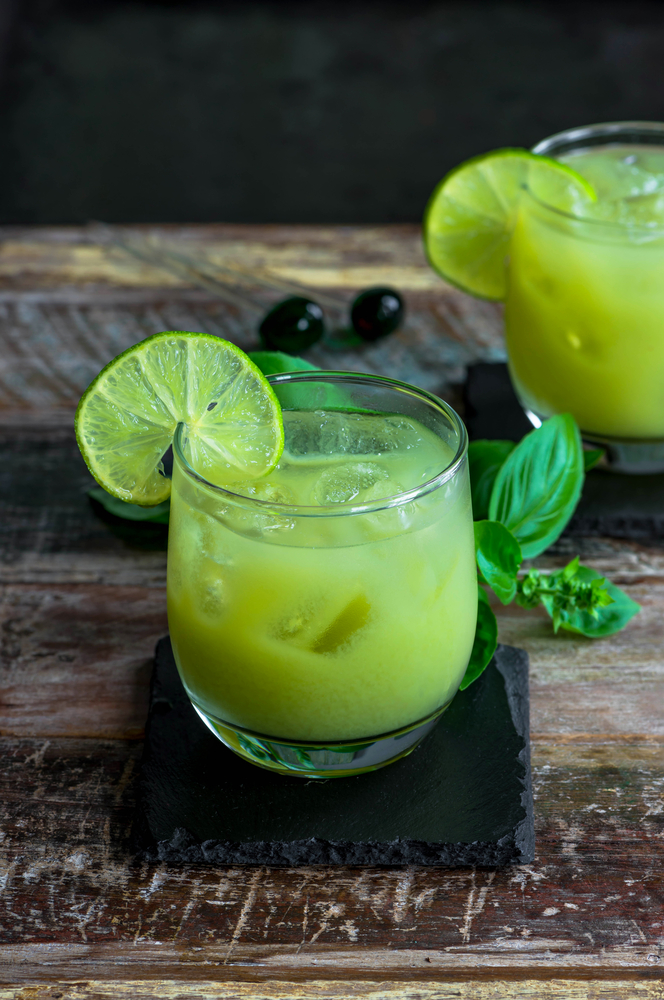 This green drink was invented by bartender Victor Alvarez, which had the Incredible Hulk cocktail mixed equal parts of Hennessy and Hpnotiq and served it with ice. The results were a drink with a great flavor and a dull greenish color. You can either stick to the original recipe of the New York bartender or vary it to create a cocktail that balances the color and the taste.
How To Serve the Incredible Hulk Drink
The best way to serve the Incredible Hulk Drink is on the rocks, with ice to keep it chilled and refreshing. If you want to enjoy this drink, serve it in a rocks glass. This glass is old-fashioned; it's wide and short and has a sturdy bottom and thus accommodates the ice and leaves plenty of room for stirring.
This drink is all about presentation, so adding a green lime as a garnish to this green colored cocktail really makes it eye catching and brings this Incredible Hulk drink recipe to the next level.
When To Serve Incredible Hulk Drink
This is excellent at smashing thirst, so you can fix the cocktail at home whenever you wish. It's also great for parties; you put ice in a pitcher or punch bowl and fill with your desired proportions of Hpnotiq and Hennessy and serve. The funky color of the cocktail also makes it excellent for Halloween parties. 
Variations of the Incredible Hulk Drink
If you are feeling experimental, you can vary the proportions of Hennessy and Hpnotiq to create stunning colors and tastes in the cocktail. In addition, you could replace the Hennessy with another cognac to give the cocktail a different taste. Below are some variations you can try out.
Hpnotiq, Hennessy, bitter beer, and ice: You could combine Hpnotiq, Hennessy, a dash of bitter beer, and ice in a glass. Bitter beer is excellent in cocktails as it helps to balance the cocktail's flavor. This variation gives you a cocktail that commands attention and tastes as wonderful as it looks.
Frozen Incredible Hulk drink: Alternatively, you could blend the drink with ice instead of serving it over ice. This variation is one of the best as it gives you a frosty, summery treat.
Incredible Hulk drink with lemon wheel garnish:  Once you pour the cocktail into a glass, you can garnish it with a lime wheel. The lime wheel adds appeal to the drink and also adds a bit of lemon taste to the drink.
Hpnotiq, Hennessy, White Rum, and ice: You could also add some White Rum to your Incredible Hulk drink. White Rum is colorless and therefore does not change the color of the cocktail, but it supercharges the cocktail.
This drink is very versatile, so go ahead and feel free to experiment, whether it be pineapple juice or your favorite soft drink, it will make for one tasty cocktail.
Incredible Hulk Drink Recipe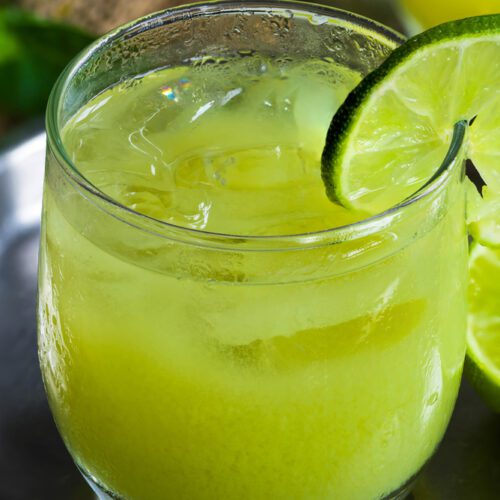 Best Incredible Hulk Drink
Unleash your inner beast with this Incredible Hulk drink recipe. The perfect blend of Hennessy and Hypnotiq give this drink it's signature green look and awesome taste.
Print
Pin
Ingredients
1 1/2

oz

Hennessy

3

oz

Hypnotiq

Lime Wedge

(optional garnish)

Ice
Instructions
Pour Hennessy and Hypnotiq into Rock Glass Over Ice

Stir Until Mixed and Drink Turns Green
Bartender Notes
Use equal parts Hennessy and Hypnotiq for a less sweet cocktail.
A greater ratio of Hypnotiq to Hennessy will make the drink greener.
Final Cocktail Thoughts
The best Incredible Hulk drink recipe can help you make this movie-themed cocktail. The drink appeals to Incredible Hulk fans and those who love unique cocktails. It's very refreshing mixed drink with Hennessy cognac and Hpnotiq, served in a glass with ice.
However, the ice dilutes the taste as it melts. You can omit the ice if you feel like it's interfering with the taste of the cocktail.
Incredible Hulk drink lives up to its name, and once you try this drink, it'll smash your thirst. You can vary the cocktail to make it stronger or more colorful. Enjoy the drink but remember to drink responsibly. 


Similar Cocktail Recipes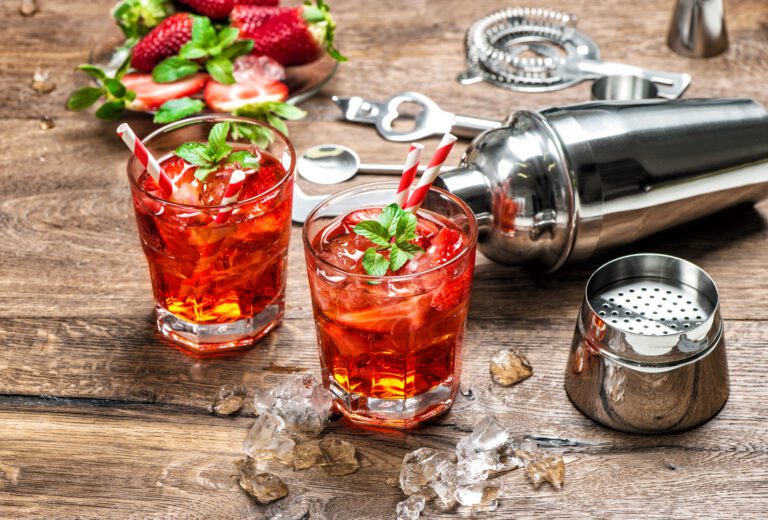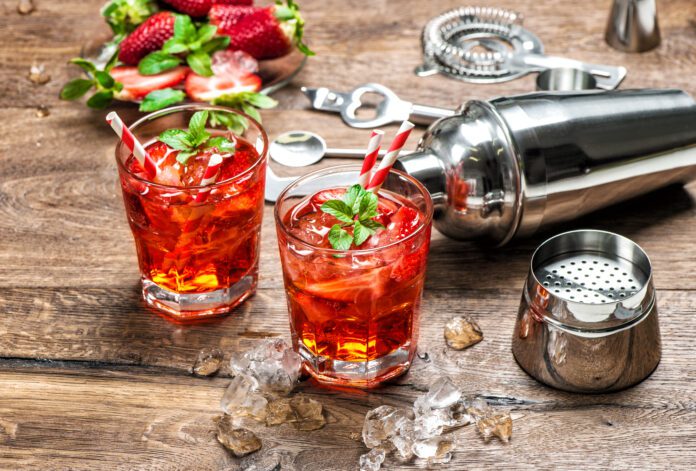 If you are a fan of Hennessy, than this cocktail is a must try. Fresh strawberries and Hennessy are expertly blended into this ultra delicious cocktail.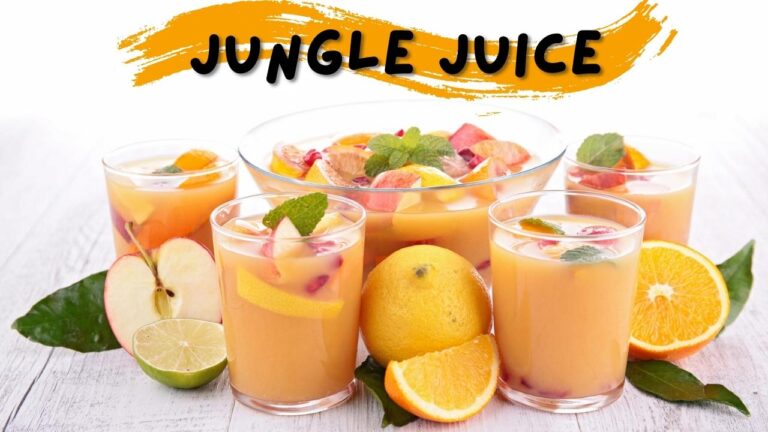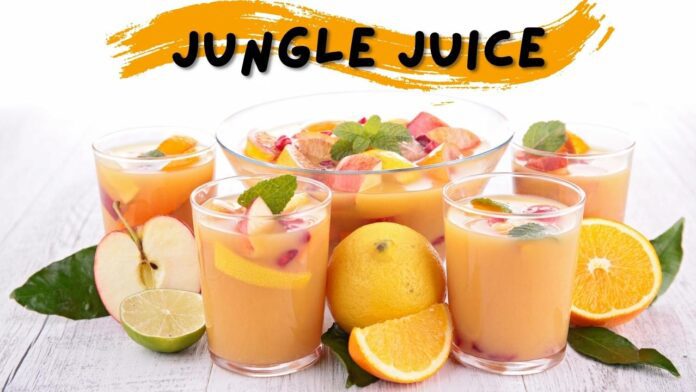 Jungle Juice is the perfect cocktail to make for parties and large gatherings. Fresh fruit make this an irresistible and refreshing drink.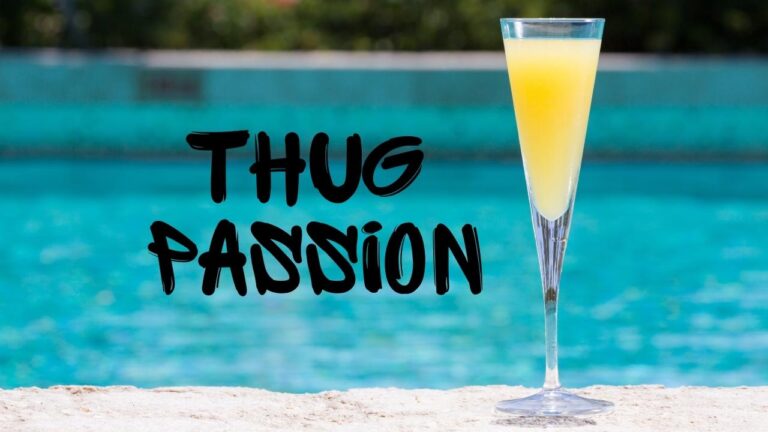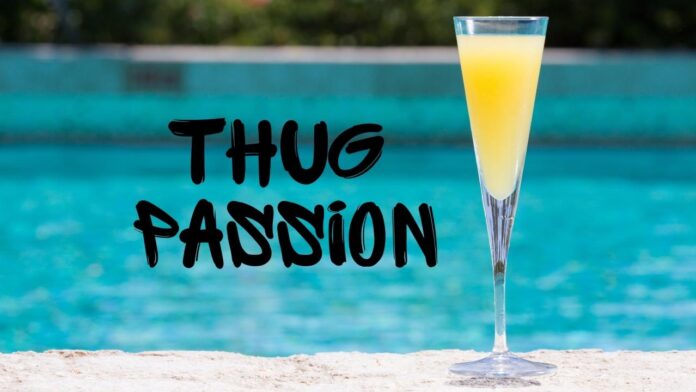 Rap and hip-hop fans will know all about this delicious cocktail of Alize and Champagne.