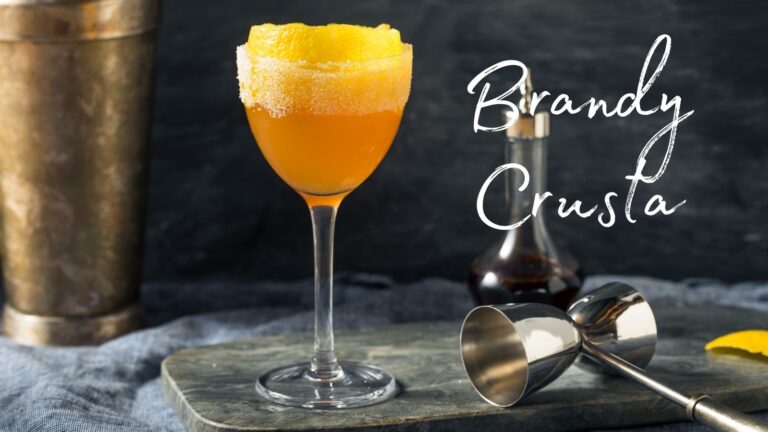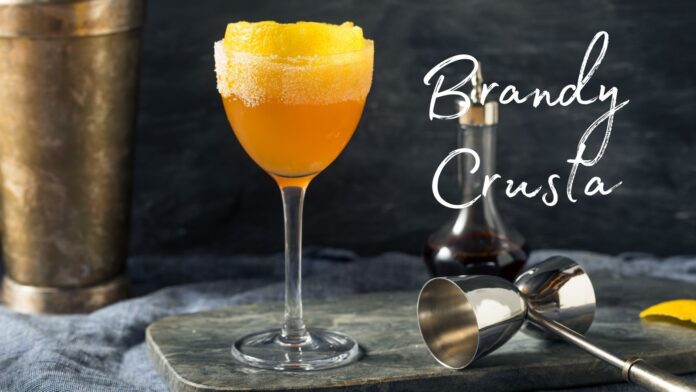 Are you ready to try this delicious and timeless Brandy Crusta Recipe? With it's trademark large lemon peel garnish and thick sugar rim, this cocktail will be sure to impress on both looks and taste.
The Brandy Crusta is the original cocktail and precursor to the modern well-known Sidecar cocktail. The main differences is that the Brandy Crusta uses Maraschino Liqueur and Aromatic Bitters, which add more complexity and greater depth to the cocktail than the popular Sidecar.
Invented by renowned bartender Joseph Santini in the 1850's and first published in the famous 1862 Cocktail Manual by Jerry Thomas, the Brandy Crusta cocktail has stood the test of time and has delighted generations of people.
What Does the Brandy Crusta Taste Like?
The main ingredient you will taste in this cocktail is the brandy, which is balanced out with hints of lemon and citrus and sweetness from the maraschino liqueur and sugar rim.
Brandy Crusta Ingredients
Cognac (Brandy) – As the name implies the main ingredient of the Brandy Crusta is Brandy. For this recipe we recommend a quality Cognac Brandy.
Lemon Juice – Brandy is the main ingredient, but fresh lemon juice is the star of the show in this drink.

Curaçao

– This orange flavored liqueur adds another layer of citrus to the cocktail.
Maraschino Liqueur – Really who doesn't love the taste of maraschino cherries? This liqueur balances out the strong citrus flavors in the drink by adding a subtle sweet cherry taste.
Angostura Bitters – A couple dashes of aromatic bitters is all you need to bring this cocktail to the next level. Angostura bitters are one of the most popular and well-known cocktail ingredients in the world. They add a taste of fruit, spices, and herbs.
Large Lemon Peel – Although not required, Brandy Crusta's are known for their signature look of being garnished with a large round lemon peel.
Brandy Crusta Recipe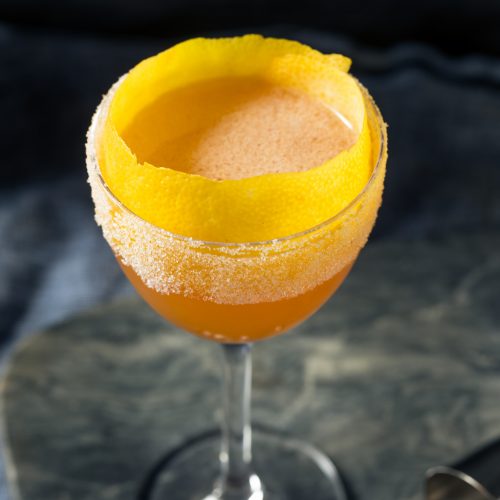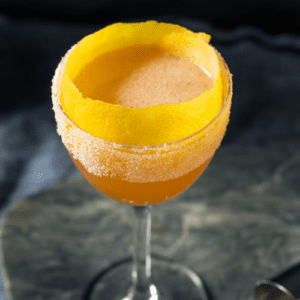 Brandy Crusta Cocktail
First introduced in 1862, the Brandy Crusta is a timeless and delicious lemon flavored cocktail.
Print
Pin
Rate
Equipment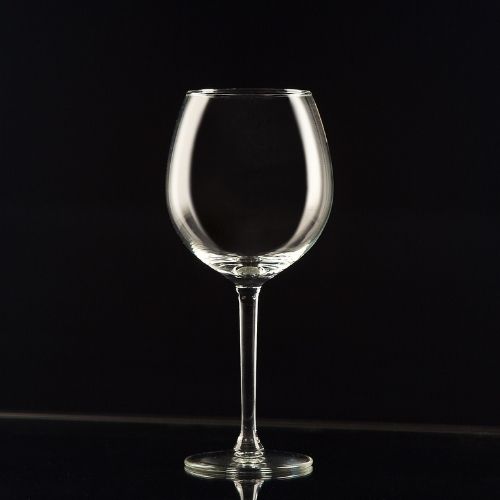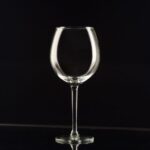 Small Wine Glass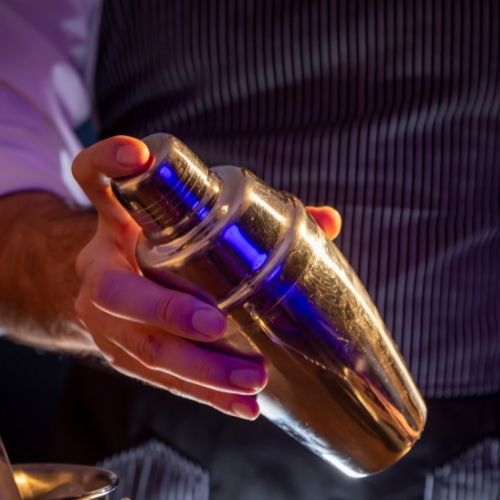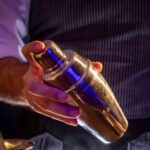 Cocktail Shaker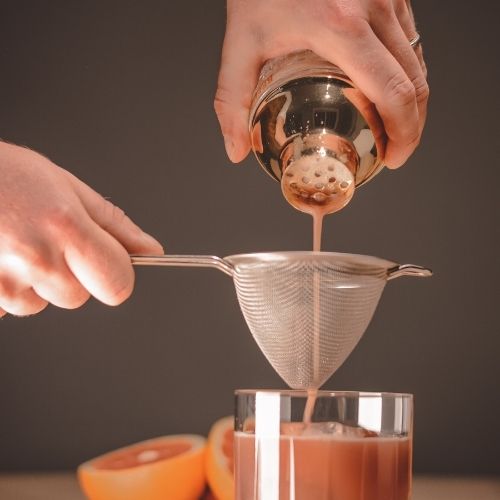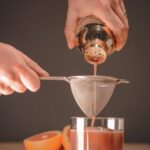 Fine Mesh Strainer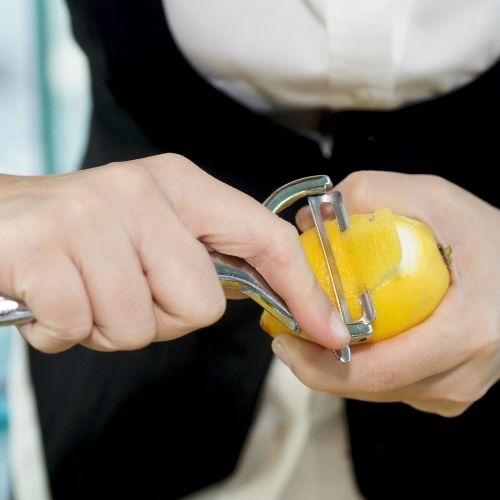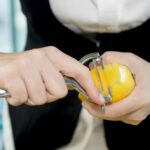 Y-Peeler
Ingredients
2

oz

Cognac

1/2

oz

Lemon Juice

1/2

oz

Curaçao

1/4

oz

Maraschino Liqueur

2

dashes

Angostura Bitters

Ice

(Used in Cocktail Shaker)

1

Large Lemon Peel

(Garnish)

Sugar

(For Rim of Wine Glass)
Instructions
Chill small wine glass by adding ice and letting it sit while you prepare the cocktail.

Add Cognac, Lemon Juice, Curaçao, Maraschino Liqueur, and Angostura Bitters to Cocktail Shaker.

Add Ice and shake until ingredients are fully mixed and cold (around 15 seconds).

Remove ice from your small wine glass.

Roll rim of glass in sugar.

Strain cocktail into the glass using a fine mesh strainer.

Peel Lemon (try and get a long and wide peel).

Twist Lemon peel over cocktail to extract flavors.

Wrap Lemon Peel into a large circle and place inside the top of the glass.
Bartender Notes
Cognac is a type of Brandy that is only made in the Cognac region of France.
You can also use a good Triple Sec liqueur such as Cointreau instead of the C

uraçao

.
If you have time freshly squeezed lemon juice is the recommended choice.