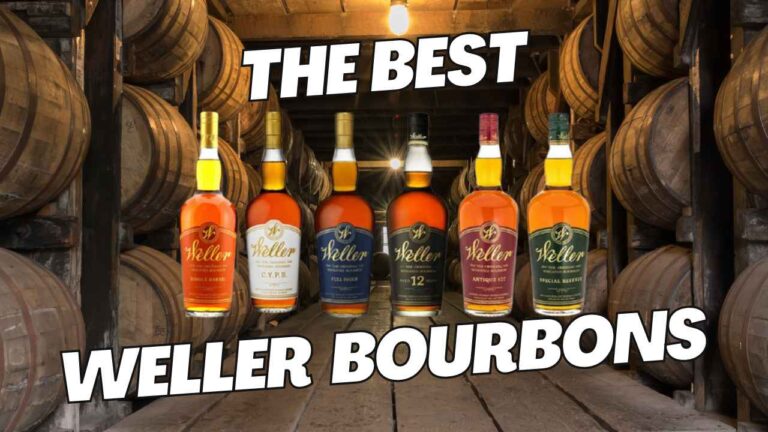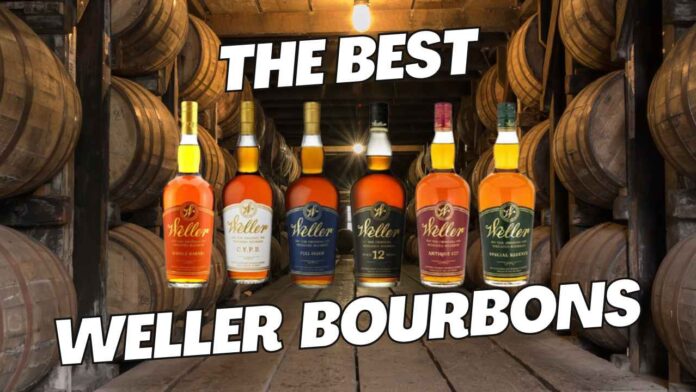 This page may contain affiliate links. Please see our Disclaimer for more information. Always drink responsibly and adhere to your local legal drinking age.
Bourbon isn't known as the "Water of Life" for no reason. The smooth and fragrant drink can bring joy and relaxation to people worldwide. Whether you're a casual enthusiast or an expert connoisseur, one brand stands out: Weller Bourbon.
Weller is renowned for its smooth finish and a fantastic range of flavors, making it one of the most famous Bourbon choices around. Of course, with so many delicious bottles in their collection, deciding which is best for you can be tricky. We compiled this list of the best Weller Bourbons in 2023.
What is Weller Bourbon Whiskey?
If you're a whiskey drinker, you've likely heard of Weller Bourbon Whiskey—but do you know what it is? Weller Whiskey is a Kentucky straight bourbon whiskey brand produced in the United States. It's known for its smooth and balanced palate, perfect for sipping on its own or used in bourbon-based cocktails.
Why is Weller Bourbon so Popular?
When it comes to bourbon, there's no disputing that Weller is in a league of its own. This Kentucky-based distillery has mastered the art of brewing a unique, age-old style of whiskey for over 150 years.
But why is it so popular? Well, Weller Bourbon is made from wheat rather than rye. This makes it a little sweeter and smoother than other types of whiskey while still maintaining its signature smoky flavor. The fact that it's distilled in traditional copper stills also gives it an earthy, full-bodied taste, unlike any other whiskey on the market.
Another big draw to Weller Bourbon is its accessibility. Most bottles are mid-level price points, making them ideal for special occasions like weddings or birthdays and everyday sipping and mixing. So whether you're new to drinking bourbon or an experienced connoisseur looking to broaden your horizons, Weller Bourbon is worth a try!
7 Best Weller Bourbons Ranked
When it comes to Weller Bourbons, there are many great choices out there — from the basic Weller Original to Special Reserve and Antique 107. So, what are the best Weller Bourbons in 2023?
Here is our list of the seven best Weller Bourbon bottles ranked in 2023 by ratings and popularity: