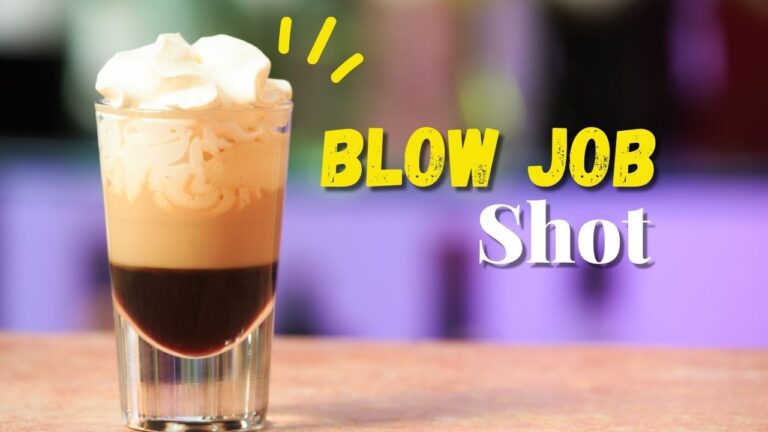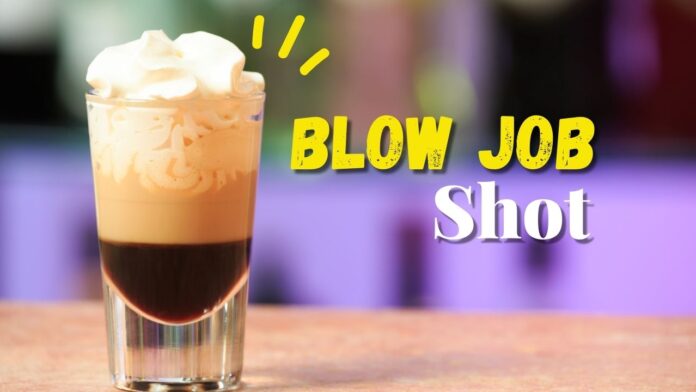 This page may contain affiliate links. Please see our Disclaimer for more information. Always drink responsibly and adhere to your local legal drinking age.
Few things can liven up a party like a good drink. But sometimes, you want something more than just your average vodka shots. And that's when you bring out the big daddy—the Blow Job shot recipe!
The classic Blow Job shot recipe combines surprising ingredients to create a potent and delicious drink that is perfect for any party. It was invented in the 1980s and quickly became a favorite among party-goers, partly because of its intriguing name.
Besides the controversial title, this cocktail is also known for its unique taste and strong kick. It's made with two liquors, and the added sweetener makes it go down easy. The result is a truly unforgettable drink.
What's in a BJ Shot?
The BJ shot is made with two very different liquors: Amaretto and Baileys Irish cream. These liquors might not seem like they'd work well together, but they create a delicious and balanced flavor.
Plus, the Amaretto gives this drink its signature sweetness, while the Baileys adds a hint of creaminess to create an almost mocha-like taste. To top it all off, there's whipped cream and a dusting of chocolate powder to make the drink look as good as it tastes.
If you're looking for a fun and tasty cocktail, try this BJ shot recipe at your next party! It's sure to liven up any gathering, and it'll quickly become a favorite among your guests.
Here are the official ingredients of a Blow Job shot:
Amaretto liquor
Baileys Irish cream
Whipped cream for topping
How To Drink a BJ Shot
The best way to drink a BJ shot is to tilt your head back slightly and then gulp the drink down in one smooth motion. This will help you avoid getting any whipped cream or chocolate syrup stuck in the back of your throat, which can make the drink feel much more pleasant and indulgent. You can also try to gulp it down hands-free to keep the tradition alive.
The most famous and popular way to drink a blowjob shot is to put your hands behind your back and it is consumed hands free.
However, if you're simply serving the BJ shot as an after-dinner treat, you can also try sipping it slowly to get the full flavor of each ingredient.
I use a small spoon to eat the whipped cream and chocolate off the top, then savor the drink itself. This is a great way to enjoy the cocktail if you're not in a hurry, and it allows you to appreciate all of the different flavors that are going on.
No matter how you choose to drink it, I promise you'll enjoy every last drop of this decadent and boozy treat!
How To Layer a Blow Job Shot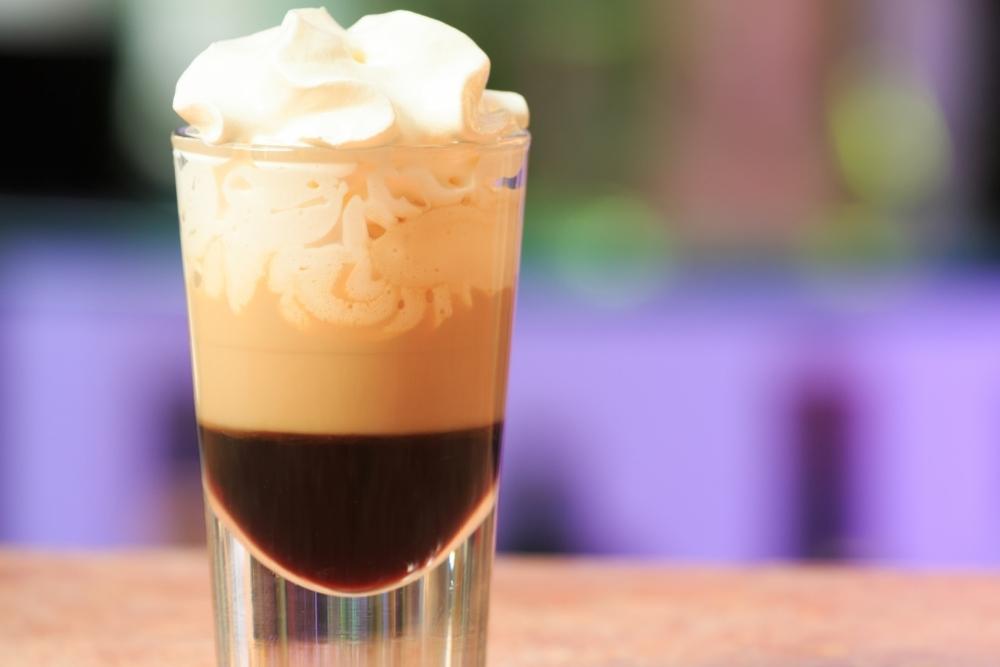 If you want to take your Blow Job shots to the next level, you can try layering them. Simply pour each liquor into a shot glass separately and let it sit for about 20 seconds before topping with whipped cream.
This technique might sound difficult at first, but it's not too hard once you get the hang of it. The result is a beautiful layered shot that adds an extra style element to your cocktail.
When To Serve the Blow Job Shot
The BJ shot recipe is perfect for any occasion.Whether you're hosting a big party or relaxing at home with your friends. It's also easy to make ahead of time, and it tastes so good that guests will keep coming back for more.
However, it would not make a good cocktail for a formal dinner party. If you're looking for something a little more elegant, try mixing up a batch of classic mojitos or an old-school gin fizz.
You also want to keep in mind that the BJ shot is a strong drink, so be sure to pace yourself if you plan to have more than one. Trust me—you don't want to have a nasty hangover the next day or throw up all over your guests.
This blow shot recipe is perfect for:
Pre-drinking before going out
Drinking games
Parties
Any time you want a delicious and boozy treat!
Overall, the BJ shot is one cocktail everyone should have in their downtime.
What's the Difference Between a BJ Shot and a Rim Job Shot?
A bj shot has equal parts Amaretto and Bailey's liquor, topped off with whipped cream. On the other hand, a rim job shot consists of equal parts vodka and butterscotch schnapps, which are then garnished with a drizzle of chocolate syrup.
Some people prefer the strong butterscotch flavor of rim job shots, while others prefer the sweet and creamy taste of bj shots. Ultimately, it all comes down to what you like best! So why not try out both variations and see which one is your favorite?
I still like the classic bj shot recipe best, but I do enjoy the chocolatey flavor of a rim job shot from time to time. After all, variety is the spice of life!
What To Serve With a BJ Shot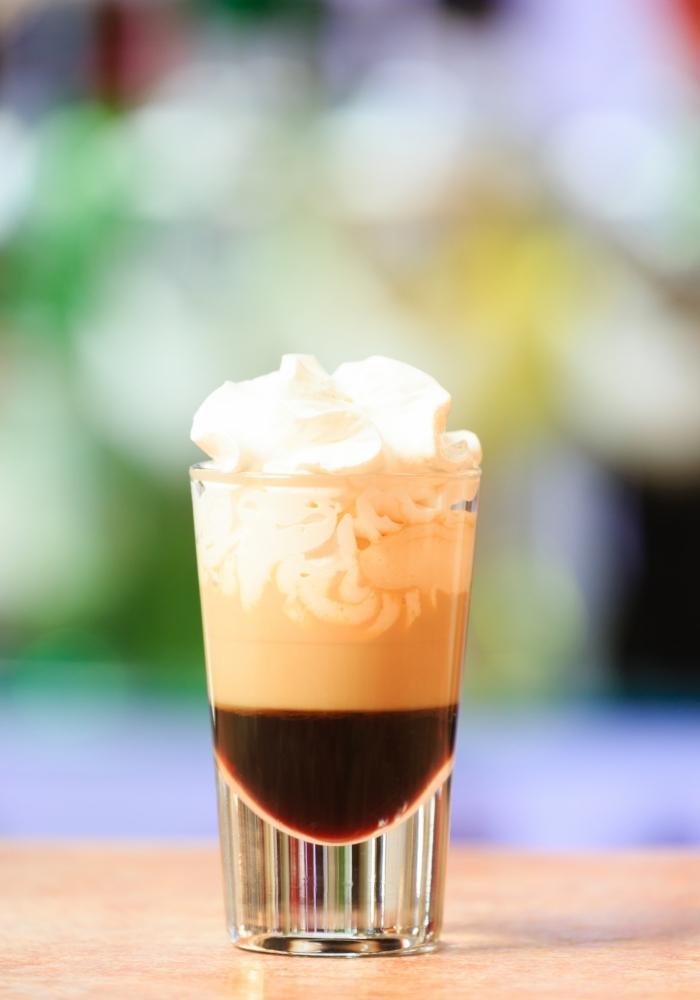 No matter what occasion you're serving them, BJ shots always go well with a few simple snacks. I like to do mine with some light and fluffy marshmallows and chocolate-dipped strawberries.
These sweet and decadent treats are the perfect way to balance out the intense flavors of the liquor, and they make the drink feel even more indulgent and luxurious.
You can also try serving your BJ shots with savory snacks, such as potato chips, pretzels, or mixed nuts. The salty and crunchy flavors will help cut the drink's sweetness and make it easier to sip on all night long!
If you're looking to serve up some delicious, sophisticated cocktails at your next party, be sure to add a few of these tasty treats! And remember, it's always important to pace yourself when drinking strong liquor.
Variations of the Blow Job Shot
If you want to try out different variations of the BJ shot, here are some delicious and popular options:
White chocolate BJ shots: This variation swaps Amaretto for white chocolate liqueur to create a subtly sweet drink. You can also garnish it with white chocolate shavings for a pretty presentation.
Espresso BJ shots: If you're looking for an even stronger kick, try adding a shot of espresso to your BJ. This will give the drink a nice coffee flavor and an extra caffeine boost.
Cinnamon BJ shots: Try adding a dash of cinnamon to your BJ shot for a spicy twist on the original recipe. This will give the drink a warm and inviting flavor, perfect for fall or winter parties.
I have tried the classic BJ shot and several variations, and the original recipe is still a winner. If you're looking for something different, you can throw in the white chocolate and espresso variations to your cocktail party.
You can also create your version of the BJ shot, using whatever flavors and ingredients you like best. So whether you prefer traditional or creative cocktails, this Blow Job shot recipe will hit the spot!
Why the Blow Job Shot Is So Popular
The Blow Job shot is one of those drinks that seems to have everything going for it. It's simple to make, yet it's so delicious and indulgent that it always feels like a special treat.
The fact that it's garnished with whipped cream makes it even more irresistible and fun. It is always a crowd-pleaser at parties and other special occasions.
Most importantly, the Blow Job shot is famous because of its name! This cocktail just has a way of livening up any party or get-together. People love to order it simply for the shock value. And let's be honest—who hasn't wanted to try a Blow Job shot at least once in their life?
If you're looking for a delicious and easy-to-make cocktail that will get people talking, be sure to give the Blow Job shot a try! I promise you won't be disappointed.
How To Make a Blow Job Shot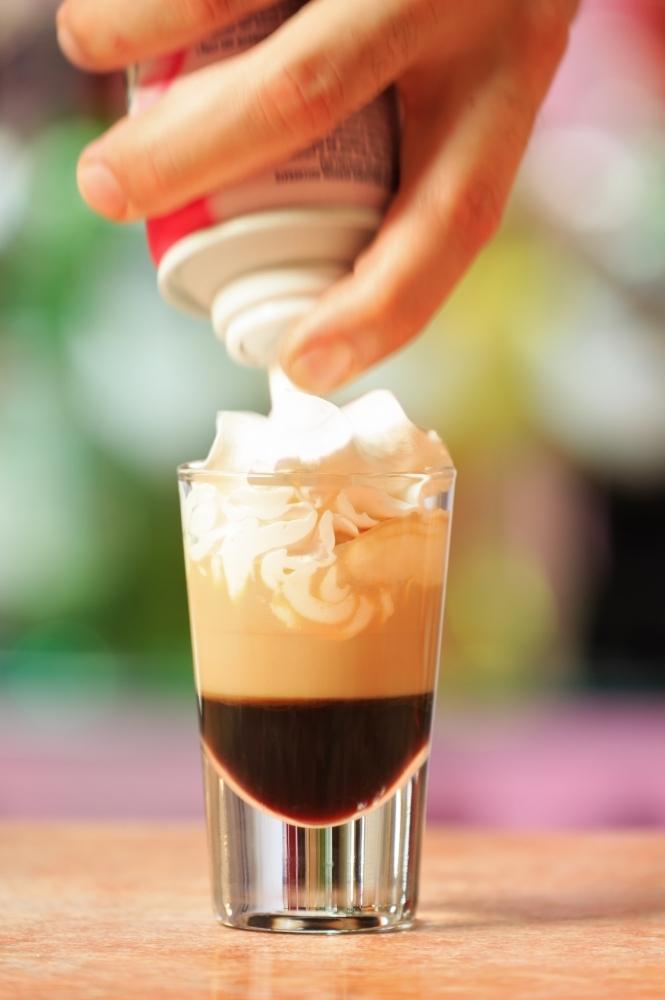 The beauty of the BJ shot is that it's incredibly easy to make. Simply pour the Amaretto into a shot glass, layer the Irish cream on top of the Amaretto by slowly pouring using a bar spoon, then top it off with whipped cream.
If you want to get fancy, you can garnish the drink with chocolate powder or cinnamon dusting. But even without these extras, this cocktail is sure to be a hit at any party.
Amaretto is a sweet Italian liquor made from almonds, while Baileys is an Irish cream liqueur. Both of these liquors are readily available at most liquor stores.
I have to say—this is my favorite Blow Job shot recipe. It's easy to make, and it always goes well at parties. I have served over a hundred of these drinks at various events, and people can't seem to get enough!
This cocktail will hit the spot whether you're throwing a raucous gathering or just looking for something to help liven up an ordinary night at home.
Blow Job Shot Recipe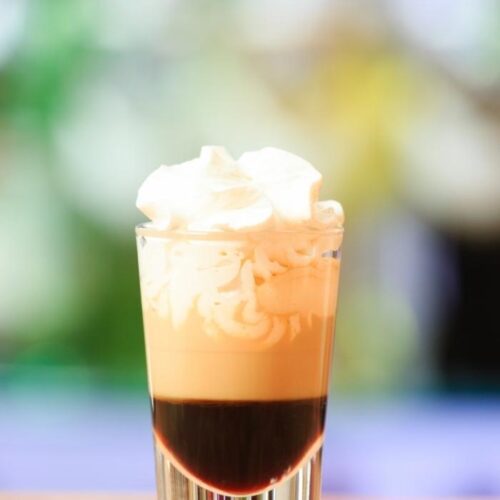 Best Blow Job Shot You'll Ever Have
Dirty minds aside this Blow Job Shot is a very delicious cocktail. The fun with this shot is not using your hands to drink it.
Print
Pin
Ingredients
.5

oz

Amaretto

.5

oz

Bailey's Irish Cream

Whipped Cream
Instructions
Add Amaretto to Shot Glass

Slowly and Carefully Add Bailey's on Top of Amaretto (They Should Not Mix)

Carefully Add Whipped Cream to Top of Shot

(Fun Part) Drink the Shot Without Using Your Hands
Bartender Notes
Part of the reason this shot gets it's name is by putting your hands behind your back and not using them to drink it.
Fun Party Shots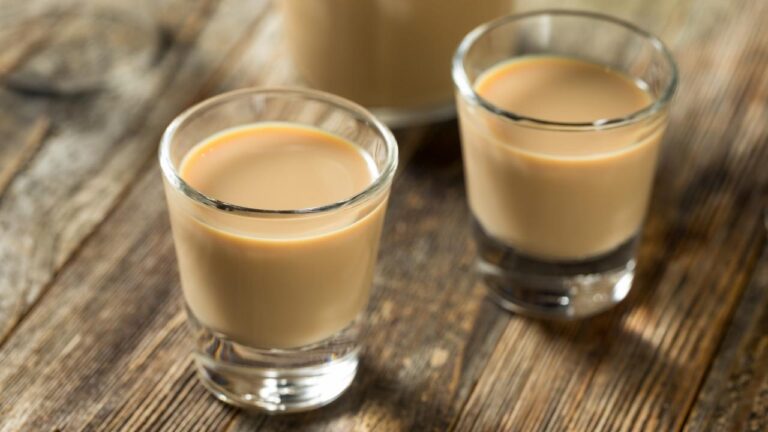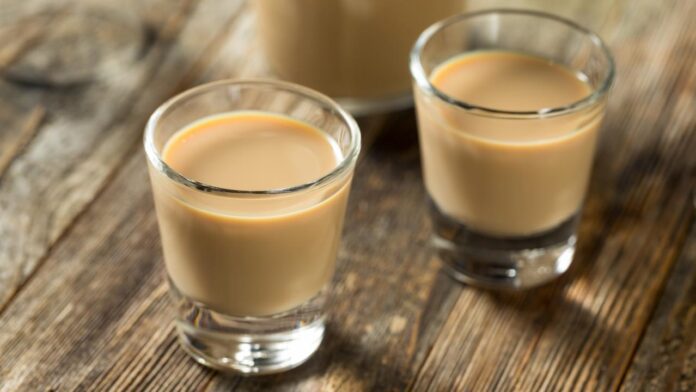 The Copper Camel is a delicious and smooth party shot. This expert blend of Bailey's Irish Cream and Butterscotch Schnapps will make any party memorable.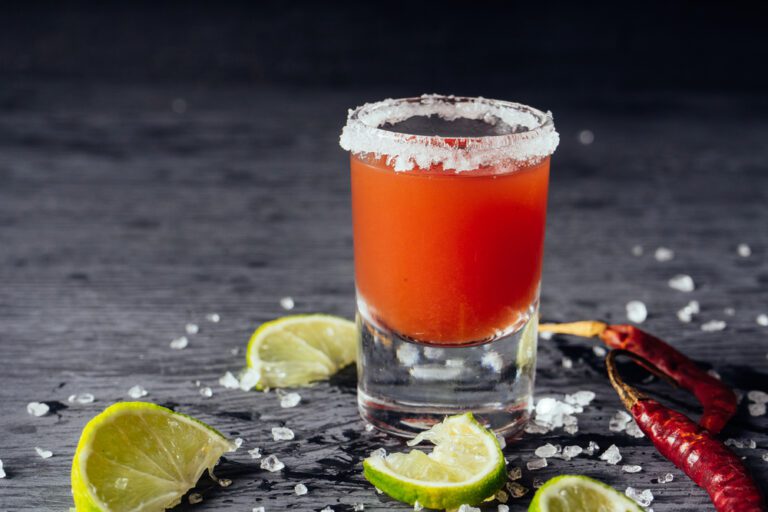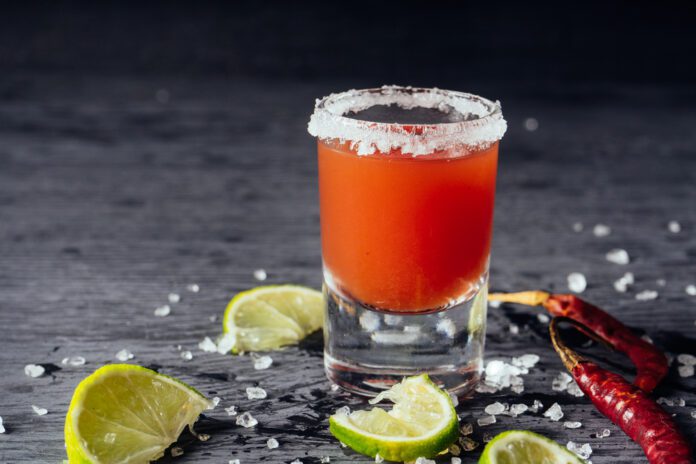 Impress your guests with this unique shot based on the famous Mexican popsicles. Having both a sweet and spicy taste makes this a game changer.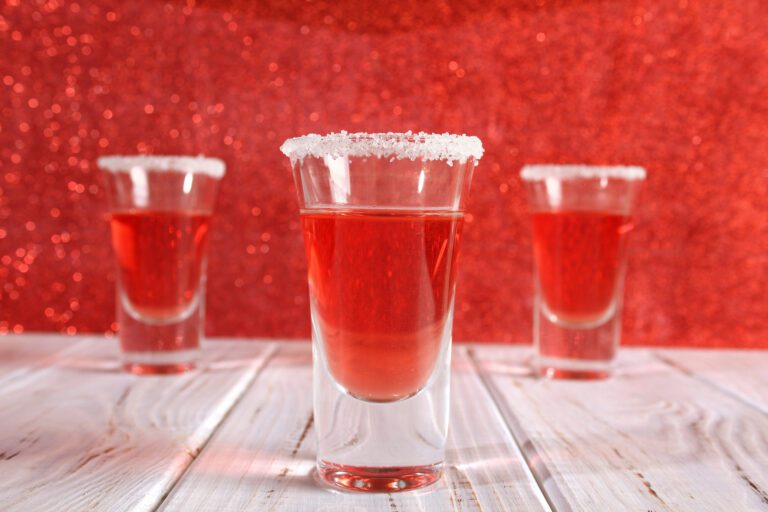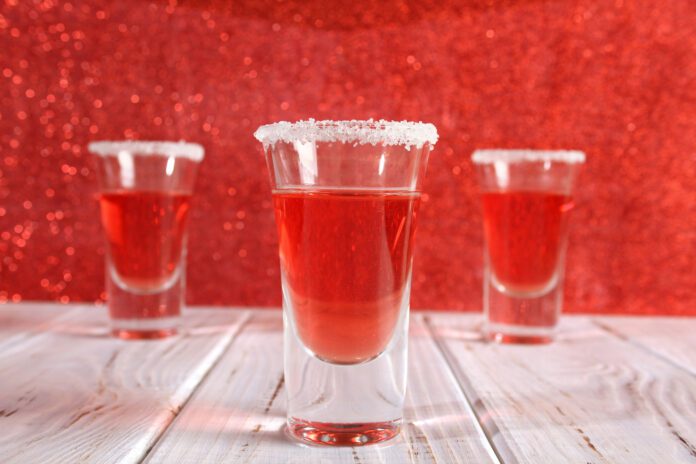 The Washington Apple shot is a tasty combination of sweet and sour flavors will have your guests wanting more.