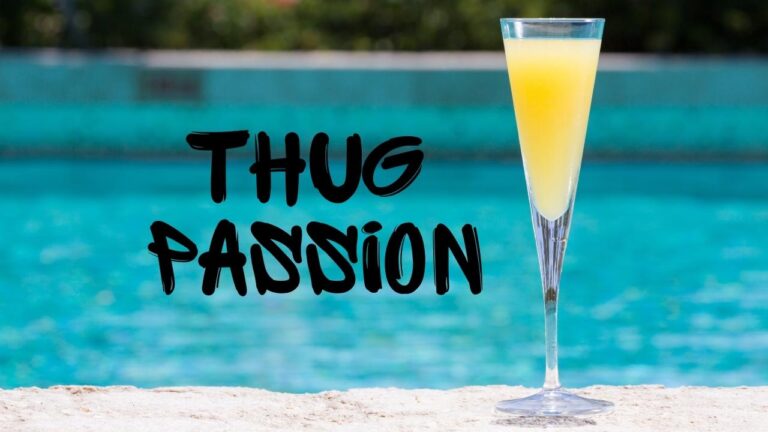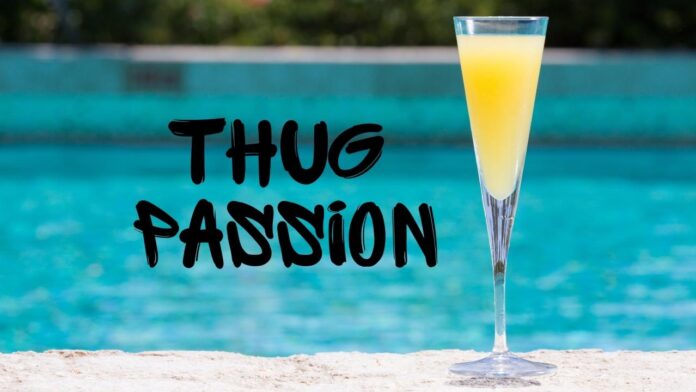 This page may contain affiliate links. Please see our Disclaimer for more information. Always drink responsibly and adhere to your local legal drinking age.
Late and great rapper Tupac, famously created this delicious Thug Passion Drink Recipe. He sure was a man that knew how to create tasty drinks!
Alizé and Cristal Champagne are combined to create a crisp and fruity drink that will fast become a favorite of any music or cocktail fan.
Where Did the Thug Passion Drink Come From?
Rapper, musician, and actor Tupac Shakur (2Pac) famously created the recipe for this delicious and trendy cocktail in his 1996 hit song "Thug Passion" from the All Eyez on Me album.
The drink is referenced in first line of the song and describes the recipe with the lyrics "Aight, new drink, One part Alizé, one part Cristal, Thug's Passion, baby."
Thug Passion Drink Ingredients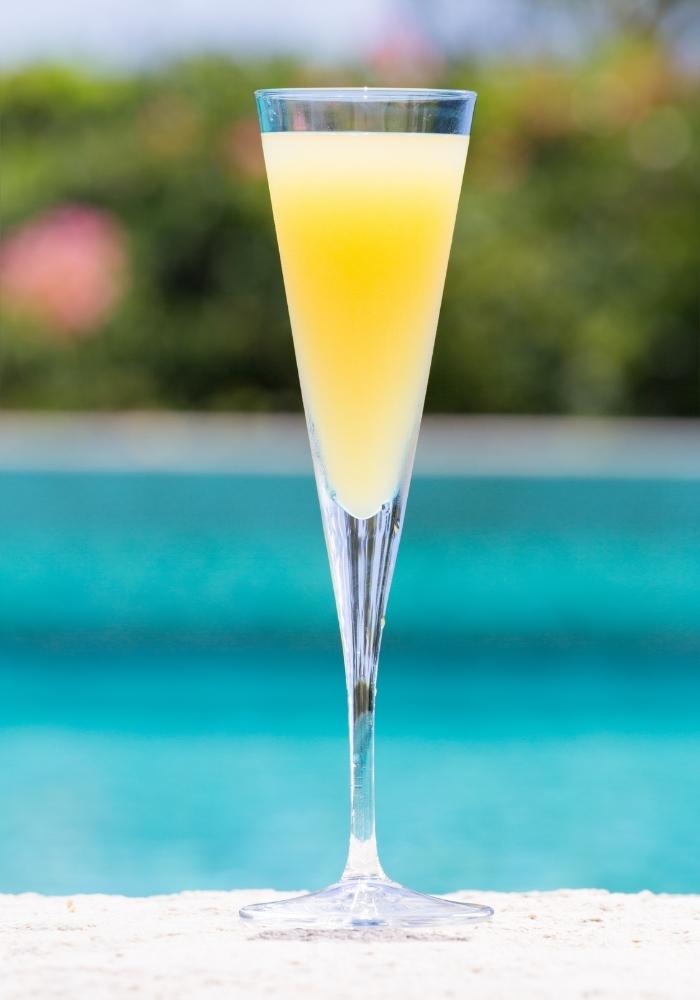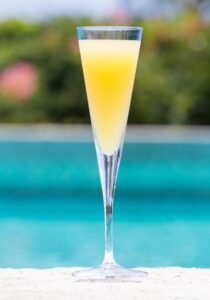 Fans of the song will already know that this drink only contains two ingredients, equal parts Alize and Cristal Champagne (Brut Champagne).
Alize Gold Passion – A vodka based passion fruit flavored liqueur.
Brut Champagne (Cristal) – The original recipe calls for Cristal Champagne. Cristal is the brand champagne produced by Louis Roederer, and is one of the most well known and expensive champagnes around. A favorite of celebrities, this is a high quality drink with notes of fruit and citrus. Cristal is very expensive and goes for around $350 a bottle, so if you don't want to dish out the money for a bottle of Cristal than any premium Brut Champagne will still taste wonderful in this cocktail.
How to Make a Thug Passion Drink
Making a Thug Passion by Rapper 2Pac is very easy and only contains the two ingredients. It is best served with the alcohol chilled beforehand, so that it doesn't get watered down by ice.
Step 1
Add chilled Alizé to champagne flute glass.
Step 2
Top with Cristal Champagne (or your favorite Brut Champagne).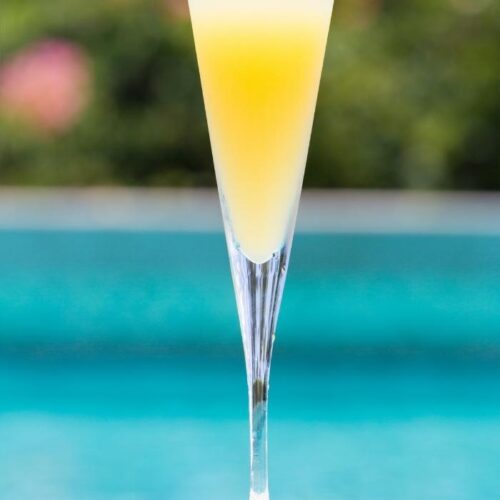 Ultimate Thug Passion Drink
The Thug Passion drink originates from rapper Tupac's first lines of his famous song also named Thug Passion. One part Alize and one part Cristal.
Print
Pin
Ingredients
3

oz

Ailze

Gold Passion (Chilled)

3

oz

Cristal Champagne

(or Any Brut Champagne Chilled)
Instructions
Pour Chilled Alize into Champagne Flute Glass
Bartender Notes
Although the original recipe calls for Cristal Champagne, for the money conscious fans out there you can get the same experience with any good Brut Champagne.
Rapper Tupac famously came up with this recipe at the start of his song "Thug Passion".
This cocktail is best enjoyed when the Alize and Champagne are chilled beforehand. You can also use the same recipe with ice cubes in a rocks glass.
Similar Cocktail Recipes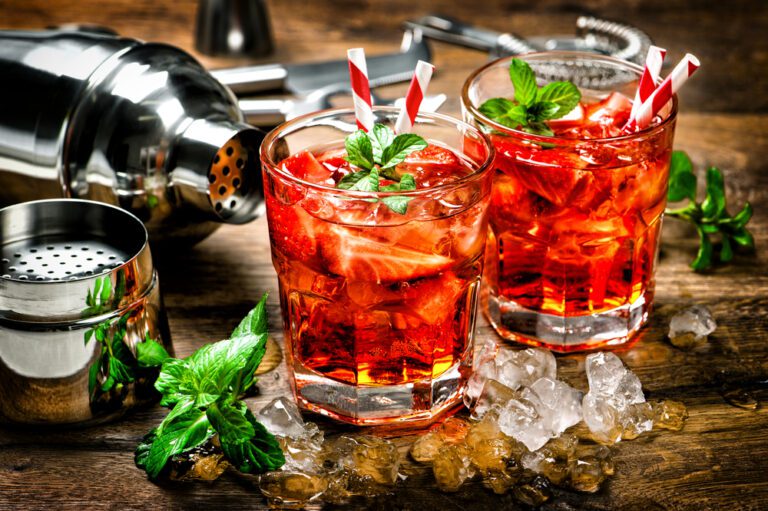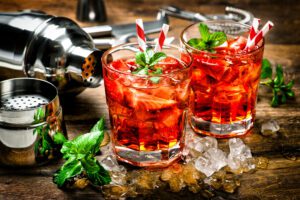 If you are a fan of the Thug Passion drink then you will want to try this Strawberry Hennessy Cocktail. Hennessy Cognac, Champagne, and Strawberries are combined to create a unique and sweet cocktail that will make you keep coming back for more.
Enjoy a Strawberry Hennessy Cocktail today with this recipe.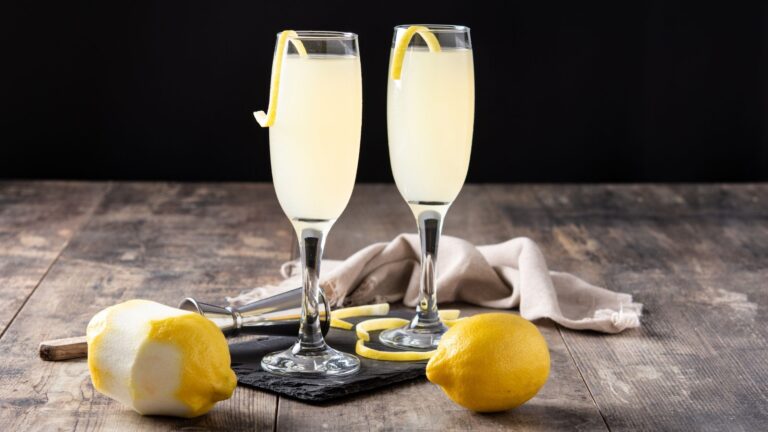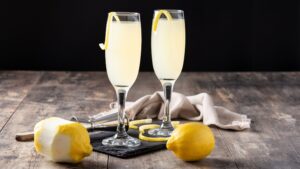 The French 76 is a classic vodka and champagne cocktail. This is a refreshing beverage with a light and bubbly lemon taste.