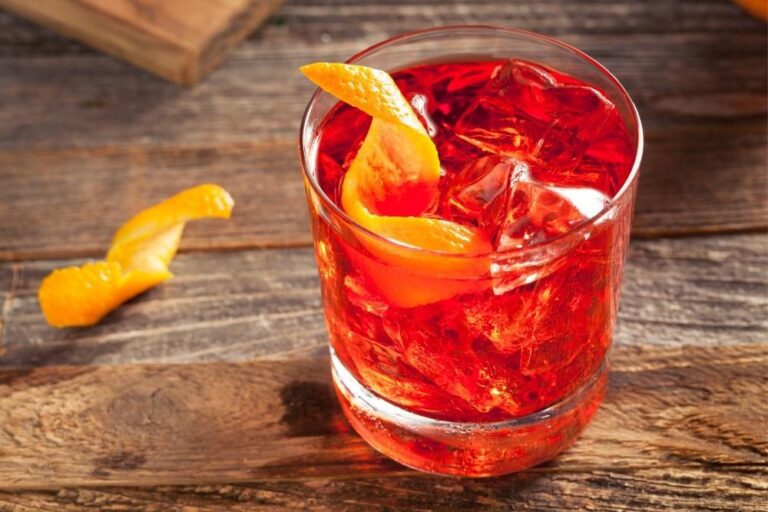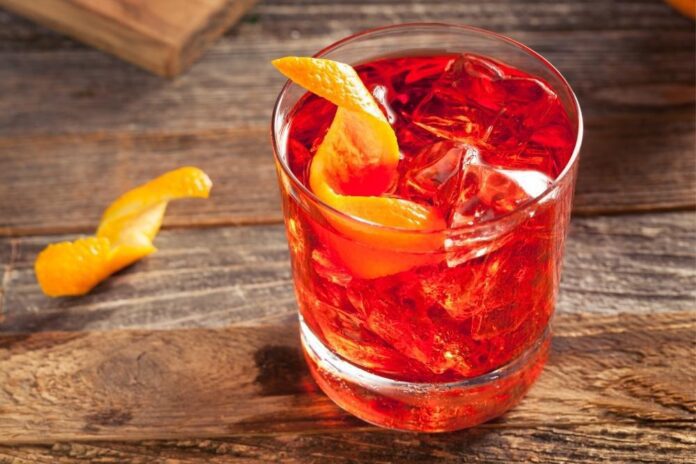 This page may contain affiliate links. Please see our Disclaimer for more information. Always drink responsibly and adhere to your local legal drinking age.
There's nothing quite like a Negroni cocktail to make any occasion feel special. This potent drink is a classic that never goes out of style, and it's easy to make with just a few simple ingredients.
Learn how to make a Negroni today and impress your friends and family with your bartending skills!
What is a Negroni?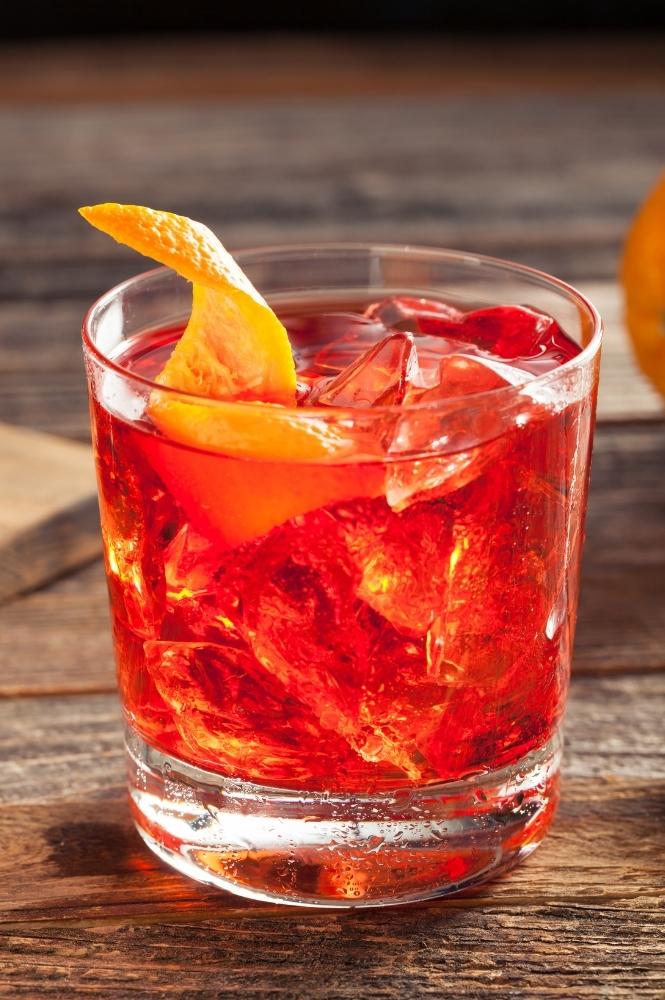 This Negroni recipe is a classic Italian cocktail made with gin, vermouth, and Campari. It's a strong drink, but the perfect balance of sweet and bitter makes it surprisingly smooth and delicious.
This iconic cocktail has been enjoyed by celebrities and everyday people alike for over a century. And thanks to its simple recipe, it's easy to make at home.
The History of the Negroni Cocktail
The Negroni cocktail is a classic drink that has been around for over 100 years. It was created in Florence, Italy in 1919 by Count Camillo Negroni.
The story goes that the Count asked his bartender to make him a stronger version of the Americano, a cocktail made with Campari, sweet vermouth, and club soda. The bartender replaced the club soda with gin, and the Negroni was born!
This adult beverage quickly became a favorite among the Florentine elite. It wasn't long before this delicious cocktail started to gain popularity all over Italy and beyond.
Today, it is enjoyed by people all over the world. It's a classic cocktail that can be enjoyed on any occasion.
What Does a Negroni Taste Like?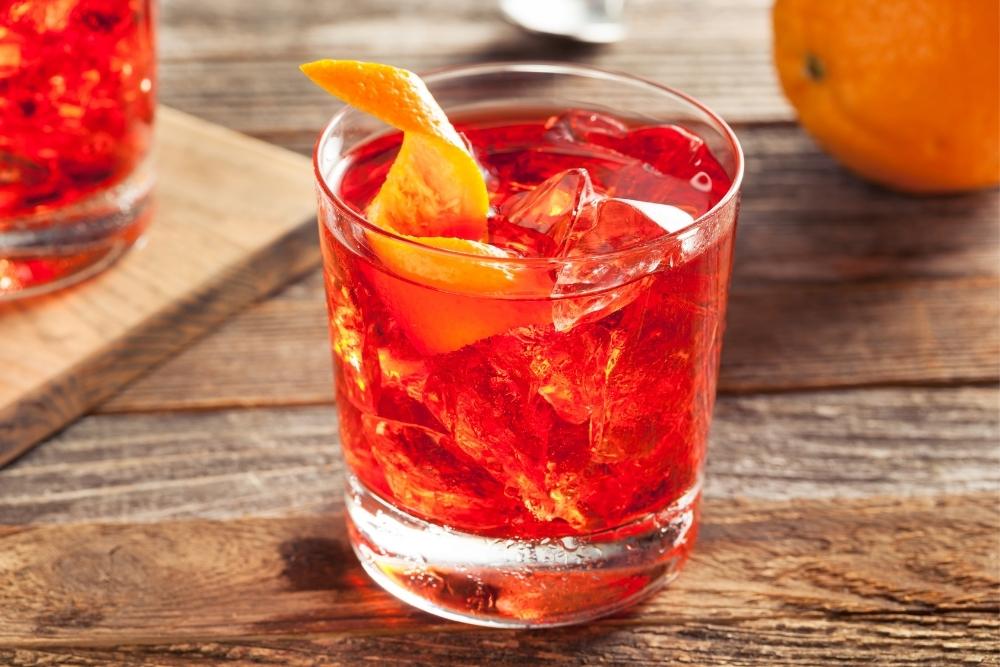 This classic Negroni recipe has a bittersweet and herbal taste. The flavors of the gin and Campari are balanced by the sweetness of the vermouth. The citrus garnish gives the drink a fresh aroma and taste.
The different alcohols in this drink make it a strong cocktail, but the taste is still really smooth and refreshing.
Is Negroni a strong drink?
The Negroni is a strong drink. It is made with gin, which is a spirit that is typically around 40% alcohol by volume. The Campari and vermouth are also strong spirits. This cocktail is strong but, thanks to the sweetness of the vermouth, it is also smooth and easy to drink.
What kind of person drinks Negroni?
The Negroni is perfect for any occasion or person. It is a classic cocktail that is enjoyed by people of all ages and genders. Whether you are looking for a strong drink to enjoy on a night out or a sophisticated cocktail to serve at a dinner party, this is the perfect choice.
Is it a Man's Drink?
The Negroni is often seen as a man's drink, but it can be enjoyed by anyone. Since this has a strong alcohol taste, it is often thought of as a manly drink. The flavors are also quite bold, making it a good choice for people who enjoy strong flavors regardless of gender.
What is in a Negroni?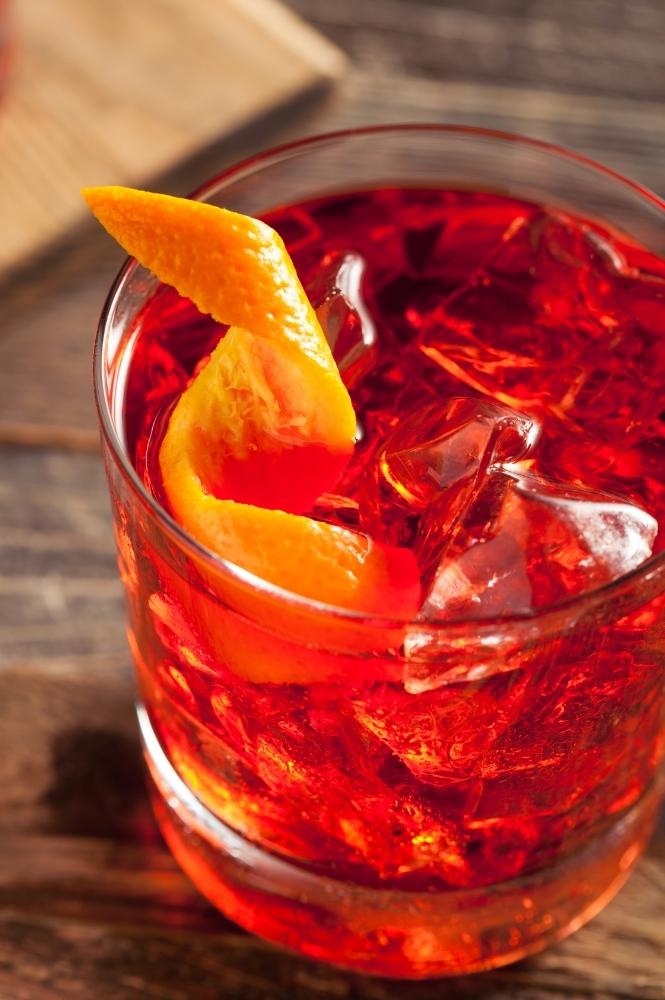 The Classic Negroni recipe calls for Gin, Campari, and Sweet Vermouth.
Gin is a clear spirit made from juniper berries and other botanicals. It is the main ingredient in and gives the drink its distinct flavor.
Campari is a bitter, red liqueur made from herbs, roots, and citrus peel. It is what gives the Negroni its characteristic reddish color.
Sweet Vermouth is a type of fortified wine that is flavored with herbs and spices. It is used in many cocktails and adds a sweetness to the Negroni.
Ingredients for Negroni Cocktail
3 main ingredients in equal parts is all you need to make this delicious cocktail.
1 Ounce Gin – We recommend using a London dry gin for the best flavor.
1 Ounce Sweet Vermouth – Use a sweet red vermouth such as Carpano Antica Formula.
1 Ounce Campari – This is a bitter liqueur that is essential for the Negroni flavor. You can find this at most specialty liquor stores or online depending on where you live.
Orange peel or slice – This is for garnish.
Can you make a Negroni without Campari?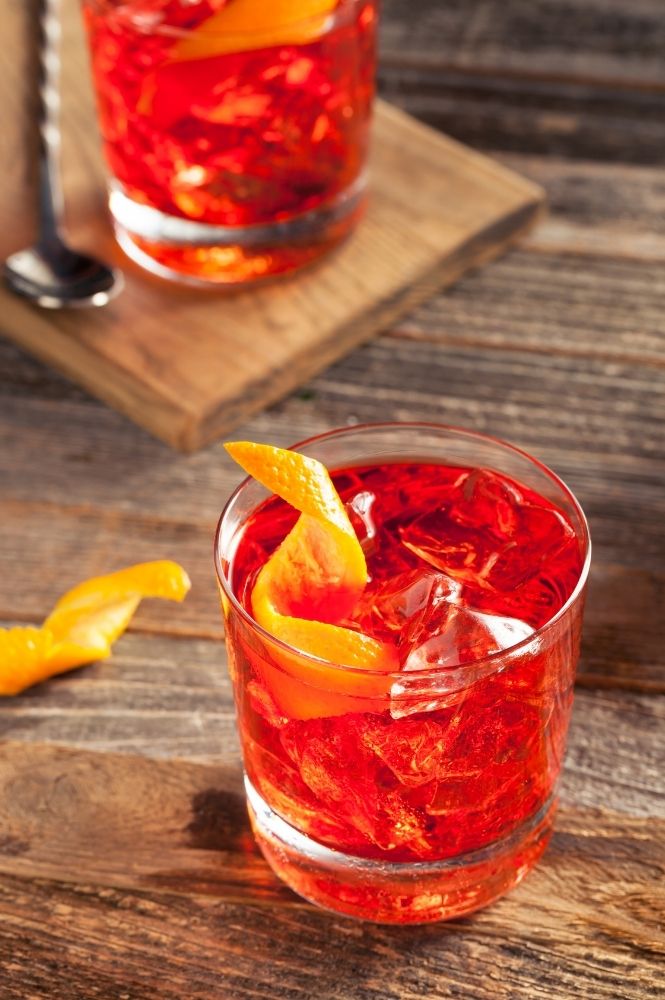 No, Campari is a key ingredient and without it, the drink would not be the same. If you don't have Campari, we recommend trying another bitter liqueur such as Aperol or Cynar.
Use High-quality Spirits
When making a Negroni, it's important to use high-quality spirits. This cocktail is only as good as the ingredients you use, so don't skimp on the gin, vermouth, or Campari.
Why Red Sweet Vermouth?
For this recipe , you will need a sweet red vermouth such as Carpano Antica Formula. This type is sweeter than other types and has a richer flavor. It's important to use a high-quality vermouth in this recipe because it is a key ingredient and has a big impact on the flavor of the drink.
This is our vermouth of choice for this recipe, but you can also use other sweet red vermouths such as Cocchi Vermouth di Torino or Martini & Rossi Riserva Speciale Rubino.
Bar Tools Needed
To make this cocktail you will only need some basic bar tools. You will need a 5 easy to find tools. This is a stirred cocktail and not shaken like other drinks, so you won't need a shaker.
How to Make a Negroni (4 Easy Steps)
Now that you know all about the Negroni, it's time to learn how to make this classic cocktail. Follow these 4 easy steps and you'll be enjoying this delicious Negroni recipe in no time!
1. Fill a rocks glass with ice and set it aside.
2. In a mixing glass, combine equal parts gin, sweet vermouth, and Campari.
3. Stir well and strain into the rocks glass filled with ice.
4. Garnish with an orange peel or slice and enjoy!
Best Bartending Practices: Create the Perfect Negroni Every Time
Now that you know how to make this Negroni recipe, it's time to learn some bartending tips and tricks to help you make the perfect drink every time.
Use good quality gin, sweet vermouth, and Campari. This will ensure that your drink has the best taste.
Stir well to ensure that the ingredients are properly mixed.
Stir and Never shake this cocktail.
Garnish with an orange peel or slice for a bit of extra flavor and flair.
Serve on the rocks or up in a martini glass.
Negroni Cocktail Variations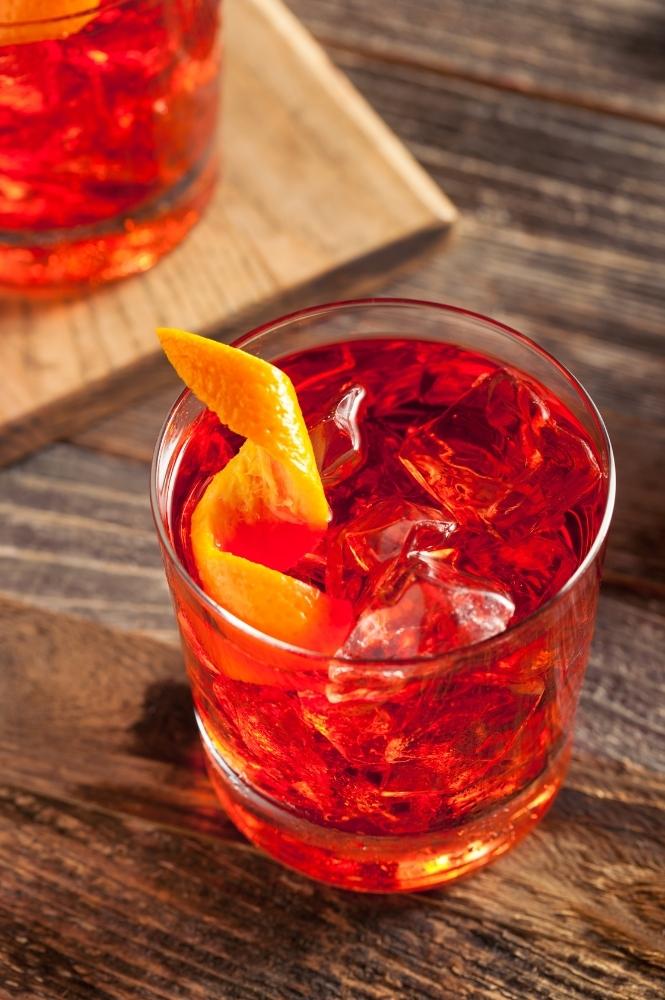 If you're looking for a twist on the classic Negroni, there are plenty of variations to choose from. Here are a few of our favorites:
– The Boulevardier: This variation substitutes bourbon for gin.
– The Old Pal: This variation uses dry vermouth instead of sweet vermouth.
– The Americano: This is a classic variation that uses club soda in place of gin.
– The Spicy Negroni: This variation adds a bit of spice with the addition of chili-infused vodka.
No matter which variation you choose, we guarantee that you'll love this classic cocktail. Cheers!
Negroni Recipe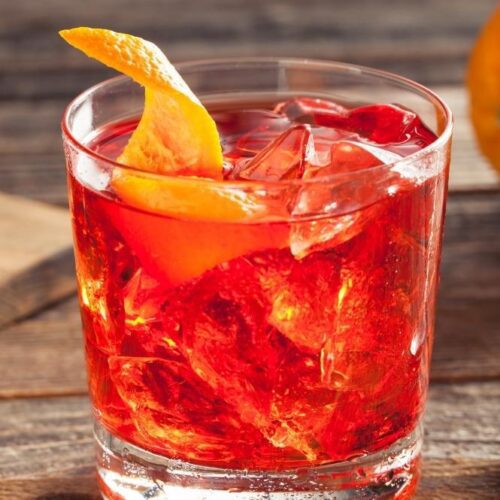 Perfect Negroni Cocktail Recipe
The Negroni is a timeless and delicious cocktail. A strong but smooth drink of Gin, Sweet Vermouth, and Campari. See why this has been enjoyed for generations!
Print
Pin
Equipment
Cocktail Mixing Glass

Bar Spoon

Hawthorne Strainer

Rocks Glass
Ingredients
1

oz

Dry Gin

1

oz

Red Sweet Vermouth

1

oz

Campari

Orange Peel

(Garnish)

Ice
Instructions
Add Gin, Vermouth, and Campari to Ice Filled Mixing Glass

Using a Bar Spoon, Stir Until Cocktail is Fully Mixed and Chilled

Strain Cocktail into Ice Filled Rocks Glass
Final Cocktail Thoughts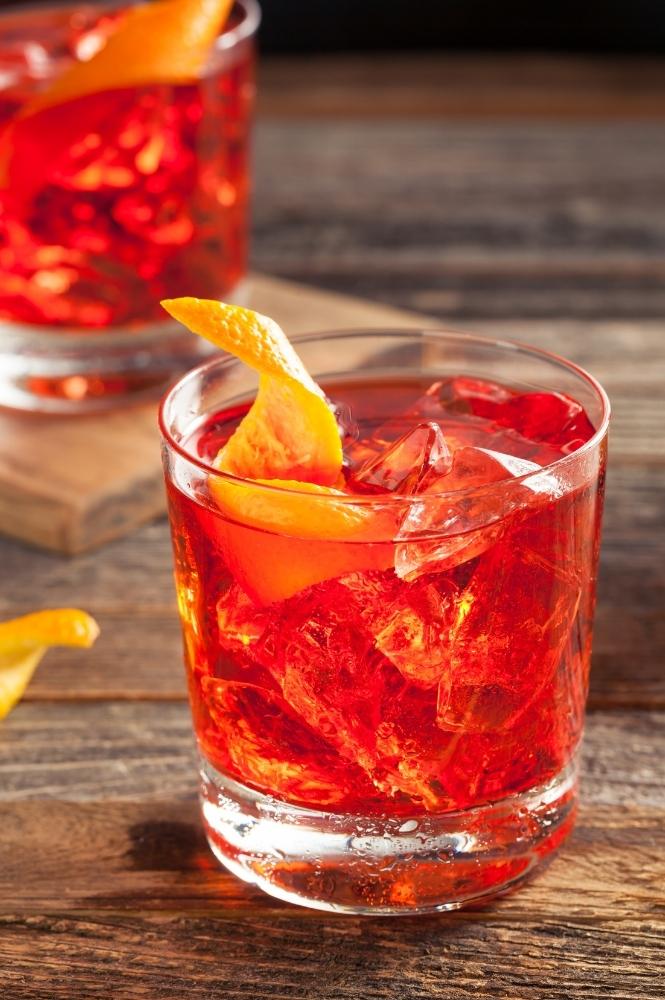 The Negroni is a classic cocktail that is perfect for any occasion. It is simple to make and only requires a few ingredients. This sophisticated drink is perfect for any occasion and will be enjoyed by any taste preference. So, what are you waiting for? Go make one today!
Did you enjoy this recipe? Let us know by rating it 5 stars!
And don't forget to check out our other cocktail recipes.
Must Try Cocktail Recipes
Now that you have
Old Fashioned
Corpse Reviver No. 2
Fitzgerald Cocktail