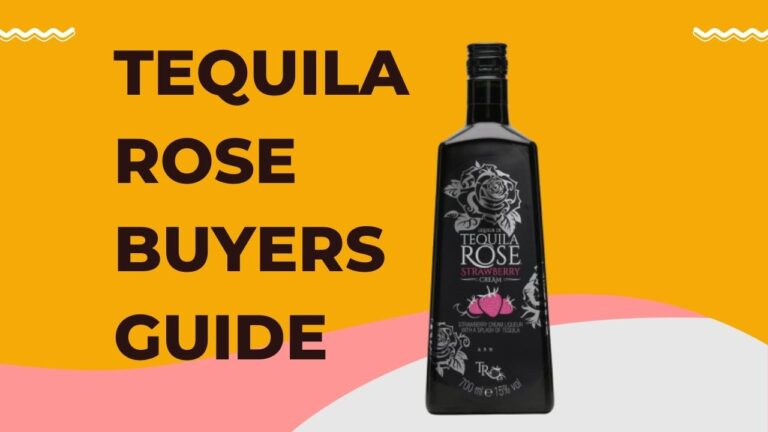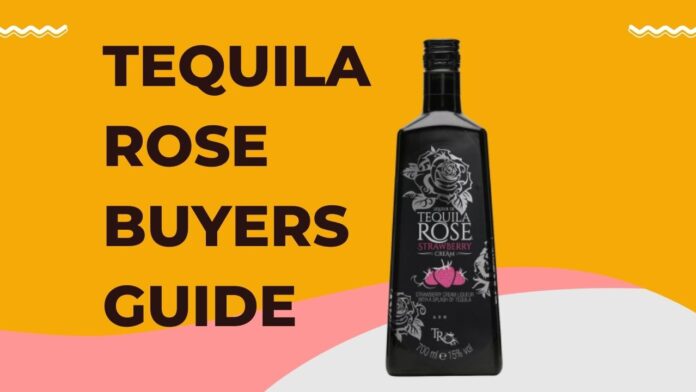 This page may contain affiliate links. Please see our Disclaimer for more information. Always drink responsibly and adhere to your local legal drinking age.
How Much is Tequila Rose Strawberry Cream? This is a question that many people are asking as this delicious drink becomes more and more popular. So, we decided to do some research and put together a price guide for you.
Keep reading to find out how much Tequila Rose costs in 2023 and where to find it!
What is Tequila Rose Strawberry Cream Liqueur?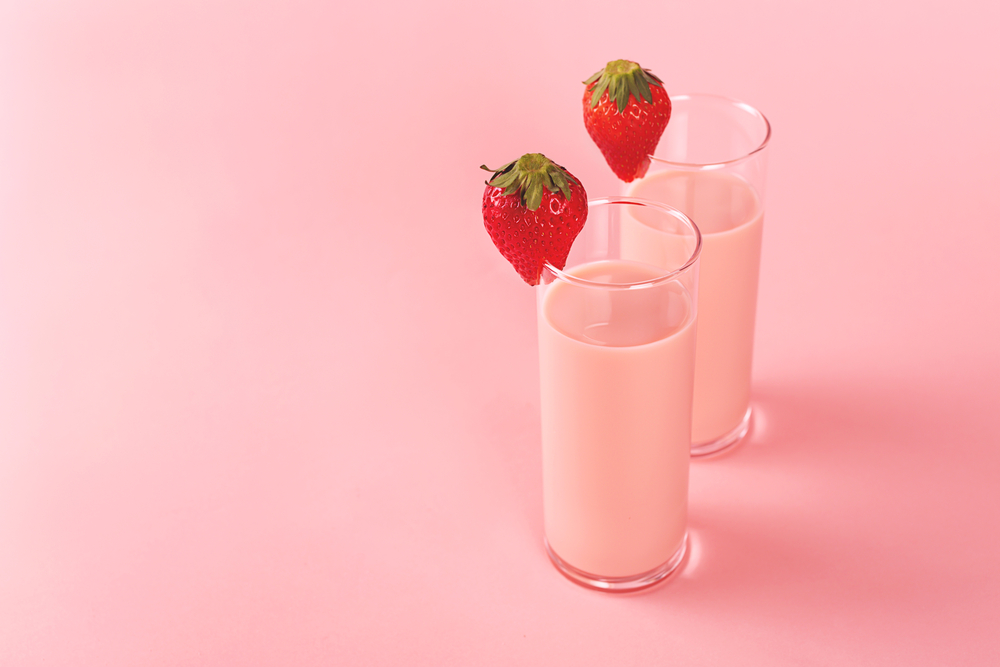 Tequila Rose is a delicious strawberry-flavored cream liqueur that has quickly become a favorite among many. It is perfect for those who enjoy the taste of strawberries and cream, as well as those who enjoy a hint of tequila.
This unique tequila-based liqueur is only 15% ABV or 30 proof, meaning that it can be enjoyed on any occasion and is much less strong than straight tequila.
This alcoholic beverage is best enjoyed over ice or taken as a shot. But you can easily pour it into your favorite drink to add a sweet and creamy taste to it.
If you are a fan of Tequila Creams check out our Guide for the Best Cream Tequila Brands in 2023.
How Does it Differ From Regular Tequila?
Unlike straight spirits, such as regular Tequila, Tequila Rose Strawberry Cream is a liqueur. This means that it is a mixture of distilled alcohol and other ingredients, such as flavorings, fruit juices, or cream. In this instance, premium tequila is mixed with high-quality dairy cream and strawberry flavors.
What Does it Taste Like?
If you are a fan of strawberries and cream or strawberry milk, then you will love the taste of Tequila Rose. The sweet strawberry flavor is very prominent and it is perfectly balanced with the creamy texture. Of course, there is also a hint of tequila which gives it a little bit of a kick.
How Much is Tequila Rose?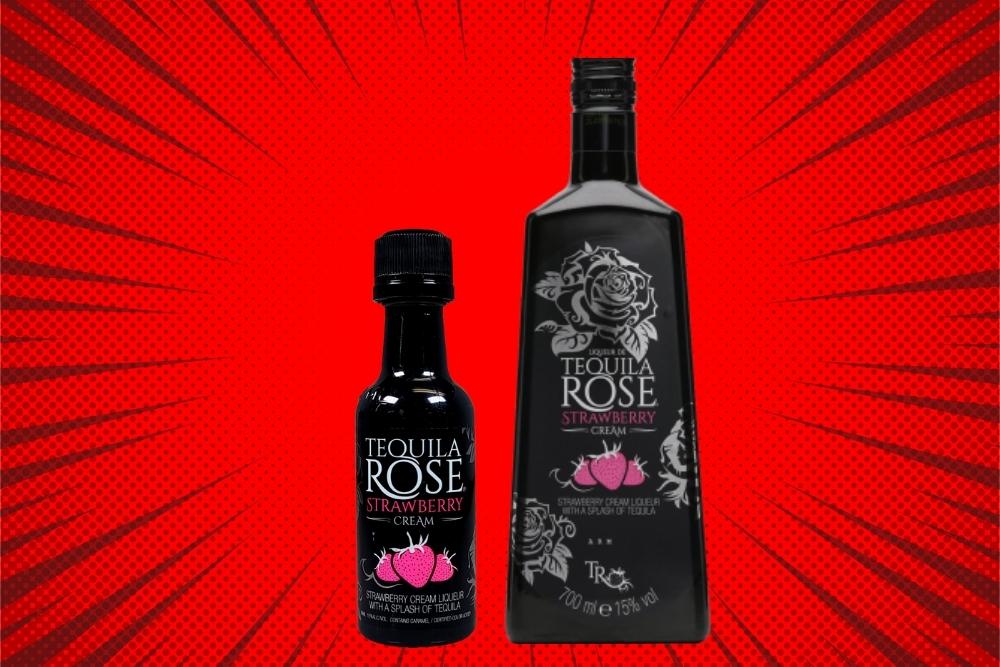 This liqueur can be found in most liquor stores and prices will depend on the store, as well as the state that you are in. However, we did some research and found that the average price for a standard 750ml bottle of Tequila Rose is $19.99.
50 mL Bottle Cost
For a quick shot or to try this delicious drink, it is available in small 50 mL bottles and can be found in many liquor stores. The average price for a 50 mL bottle is $1.19.
375 mL Bottle Cost
If you are looking for a smaller bottle, you can usually find 375mL bottles for around $11.99. This is a great option if you want to try the liqueur without committing to a large amount or higher cost.
750 mL Bottle Cost
As we mentioned above, the average price for a 750mL bottle of Tequila Rose is $19.99. However, we have seen prices as low as $17.99 and as high as $21.99 for 750mL.
1 L Bottle Cost
For those who want to buy in bulk or are looking for a gift, you can usually find Tequila Rose in one-liter bottles. The average price for a liter bottle is $26.99.
1.75 L Bottle Cost
For those who truly like the taste and want to stock up, it is also available in a larger, one-and-a-half liter bottle. These bottles usually cost around $36.99.
Price Chart
Tequila Rose Strawberry Cream Prices 2022
Bottle Size (Liters)
Average Price
50 mL
$1.19
350 mL
$11.99
750 mL
$19.99
1 L
$26.99
1.75 L
$36.99
Is Tequila Rose Expensive?
In short, no. When compared to other similar types of liqueurs, such as Bailey Irish Cream, it is actually very reasonably priced. For example, a 750 mL bottle of Baileys costs around $25, whereas Tequila Rose is only $19.99.
FAQ
Where Can You Buy Tequila Rose Strawberry Cream?
Tequila Rose is becoming increasingly more popular and is becoming a staple in most liquor stores. If you are unsure where to buy it, luckily there is a handy tool Here that you can easily find a location near you.
If you want the convenience of having Tequila Rose delivered right to your doorstep, you can always order it online. It can be purchased on many websites, such as Drizly, Total Wine & More, and Liquorama.
What is the Alcohol Content of Tequila Rose?
Tequila Rose has a lower alcohol content than regular tequila, as it is only 15% ABV or 30 proof, compared to the 40% ABV or 80 proof of normal tequila and spirits. It actually has an alcohol content closer to wine, than other spirits or liquor.
How Long Does it Last?
When stored properly, an unopened bottle of Tequila Rose can last for up to two years. However, once it is opened, it is best to consume it within six months.
Best Way to Drink It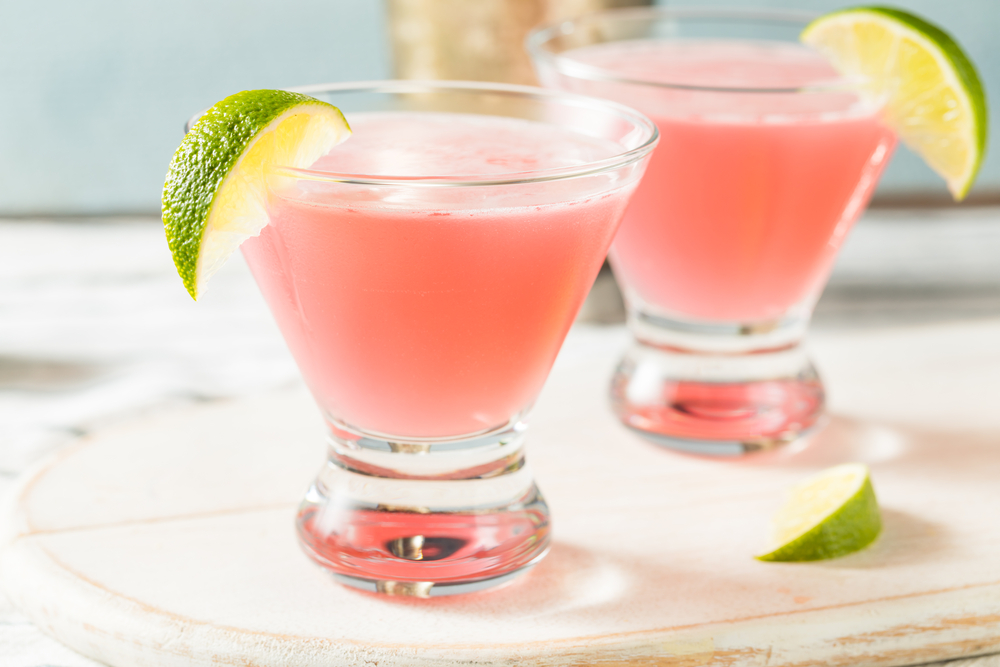 Tequila Rose can be enjoyed in many different ways and can be added to a variety of drinks. You can drink it neat, on the rocks, or mix it into a variety of cocktails. It is especially good when you add it in your morning coffee or mixed with ice cream or in a milkshake.
The smooth and sweet mix makes this a very versatile liqueur. It can be easily added to your favorite cocktail. Here are some popular cocktails :
-Frozen Strawberry Margarita
-Strawberry Daiquiri
-Chocolate Cake Martini
-Kamikaze
-Pink Lemonade
Drinking it as a shot is also an excellent way to enjoy the smooth taste. The shot can either be drank at once or slowly sipped.
Price Compared to Other Tequila
At only $19.99 for a 750mL bottle, Tequila Rose Strawberry Cream is very reasonably priced, especially when compared to other tequilas on the market. For example, a bottle of Patron Silver tequila costs $49.99 and Jose Cuervo Especial Gold tequila costs $15.99.
To add to the great value, they use premium tequila in this liqueur, which makes this alcoholic treat even more sweet.
Does it Need to be Chilled?
No, Tequila Rose does not need to be chilled, but it can be if you prefer. It is often served ice cold or frozen, but it is also delicious at room temperature.
Chilling the cocktail or adding ice to it will give it an extra smooth and crisp taste.
Similar Cream Tequilas
Here are some other delicious sweet strawberry flavored cream tequilas to try:
Baja Rosa
Dead Man's Fingers
Teichenné
These are not as readily available, so it is best to search online if you would like to try one.
If you want to try some tasty cream options, check out our Guide on the Best Cream Tequila Brands of 2022.
There are other options if you don't specifically like tequila in your beverages and would like to try another type of spirit. For instance another product you can try is Bailey's Irish Cream, which is made with whiskey as the base spirit. This will have a more chocolate and coffee flavor than strawberry though.
Final Thoughts
Tequila Rose Strawberry Cream is a delicious, strawberry-flavored liqueur that is perfect for any occasion. It is great on its own or mixed into a cocktail. As you have learned, it is also very reasonably priced, especially when compared to other tequilas on the market or other cream liqueurs.
Have you tried Tequila Rose? What did you think? Let us know in the comments below! Cheers!