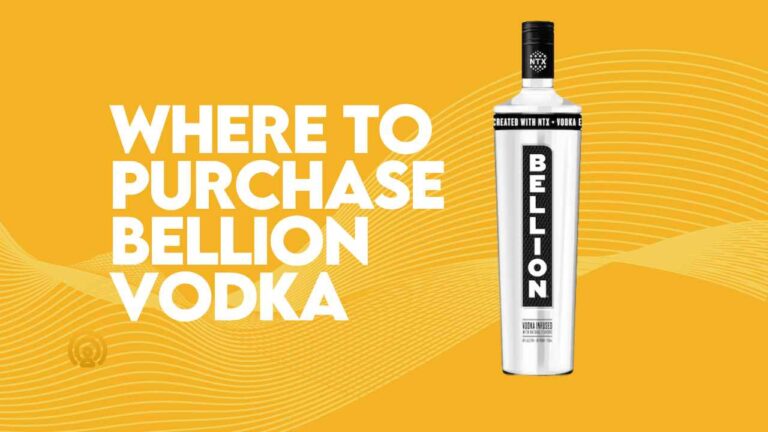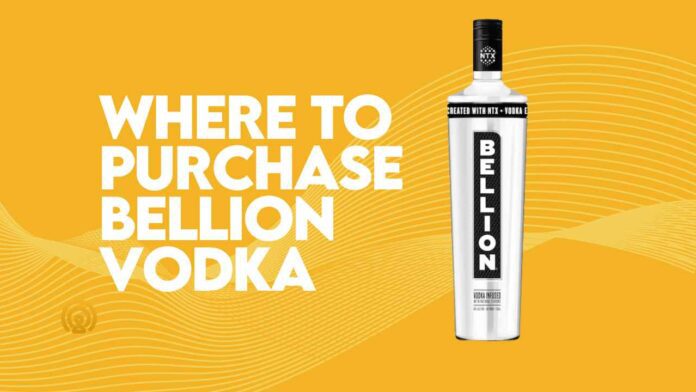 This page may contain affiliate links. Please see our Disclaimer for more information. Always drink responsibly and adhere to your local legal drinking age.
Introduction
Are you searching for a unique and innovative vodka to elevate your cocktail game? Look no further than Bellion Vodka, the first-of-its-kind spirit created with groundbreaking NTX technology.
Not only does it deliver exquisite taste in every sip, but it also claims to be gentler on your liver and DNA compared to traditional vodkas. In this blog post, we'll guide you through where to find this revolutionary alcohol, both online and in-store, so you can start enjoying its distinctive flavor conveniently.
Key Takeaways:
Bellion Vodka is a unique spirit made with NTX technology that is said to be gentler on the liver and DNA than traditional vodkas.
It can be purchased in-store at national retailers, regional liquor stores, bars, and restaurants. It's also available online through the official website or popular marketplaces like Amazon, Wine.com, and Caskers.
When purchasing Bellion Vodka, consider price range, availability and shipping options, customer reviews, and feedback.
Follow the social media accounts of Bellion Vodka for news updates or contact the company directly for assistance locating their product.
What Is Bellion Vodka And Why Is It Unique?
Bellion Vodka is a specialty spirit that stands out in the vast market of alcoholic beverages. Created with a groundbreaking proprietary blend known as NTX technology, this vodka provides an additional layer of essence to your traditional cocktails, eliminating the need for sugary mixers.
Crafted from 100% corn and distilled six times, Bellion Vodka boasts a gluten-free profile, while its distinct natural sweetness further sets it apart from other vodkas.
Despite claims that Bellion Vodka may be safer for liver health and DNA than conventional alternatives due to NTX technology, some argue that such assertions are unfounded and potentially hazardous.
Where To Find Bellion Vodka In-Store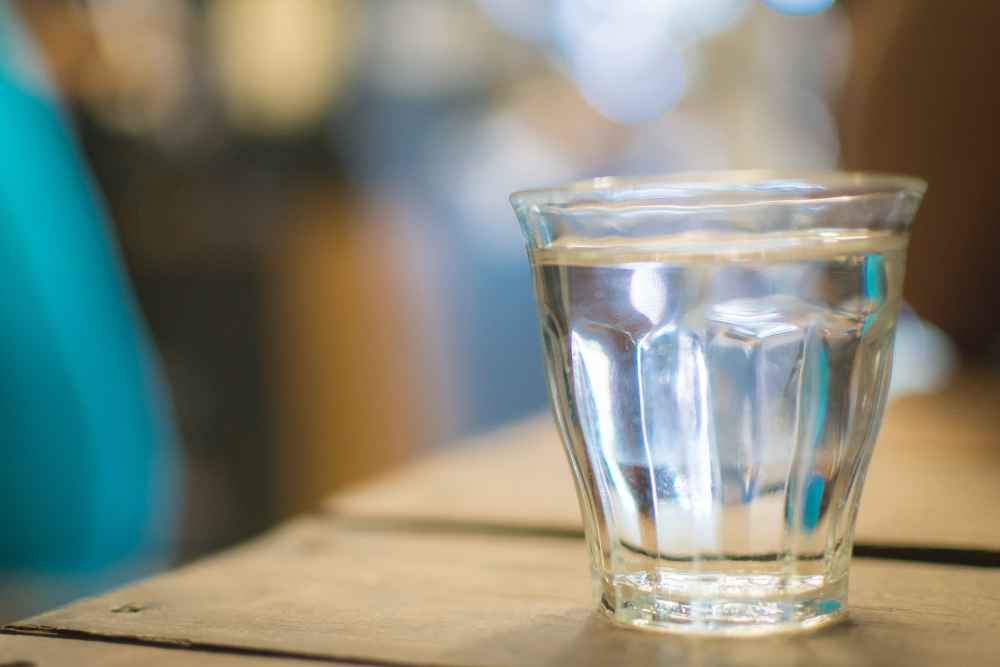 Bellion Vodka can be found at national retailers, regional liquor stores, and bars and restaurants.
National Retailers And Regional Liquor Stores
Discovering the perfect bottle of Bellion Vodka can be a breeze when knowing where to look for it in national retailers and regional liquor stores. Check out the following options:
Total Wine: Offering a comprehensive selection of wines and spirits, this popular store is known to carry Bellion Vodka.
BevMo!: Another go-to destination for cocktail drinkers, BevMo! Features various liquor products, including Bellion Vodka.
Spec's Wine, Spirits & Finer Foods: With locations across Texas, this regional favorite often stocks Bellion Vodka on its shelves.
ABC Fine Wine & Spirits: Florida residents can head to their nearest ABC store to find a bottle of Bellion Vodka.
Binny's Beverage Depot: In the Midwest, particularly Illinois, Binny's offers an extensive range of alcohol options, with Bellion Vodka is typically available.
Remember that inventory may vary between locations; contacting your local store or checking their website in advance would make your shopping experience more efficient and enjoyable. As you explore these stores or others in your region, you'll have no trouble finding that unique bottle of vodka created with NTX technology that adds an elegant twist to any traditional cocktail recipe.
Restaurants And Bars
Indulging in a delicious cocktail featuring Bellion Vodka is a unique experience that can be enjoyed at various restaurants and bars nationwide. Here are some noteworthy establishments where you can sample this innovative spirit:
Wynn Las Vegas: This luxury resort is known for its exquisite dining options, and Bellion Vodka with NTX is available for your enjoyment.
Metro Atlanta Bars: While the specific locations have not been disclosed, several bars within the Metro Atlanta area serve cocktails crafted with Bellion Vodka.
Khourys Fine Wine & Spirits: Located in Las Vegas, this establishment offers an extensive selection of spirits, including Bellion Vodka.
Lee's Liquors: Also situated in Las Vegas, Lee's Liquors boasts a wide range of alcohol options, making it an excellent place to try out Bellion Vodka.
Ben's Fine Wine and Spirits: Another Las Vegas hotspot, Ben's Fine Wine and Spirits, carries various premium brands like Bellion Vodka for your tasting pleasure.
Always drink responsibly and enjoy the naturally sweet and 6x distilled taste of Bellion Vodka as you explore these fine establishments.
Where To Buy Bellion Vodka Online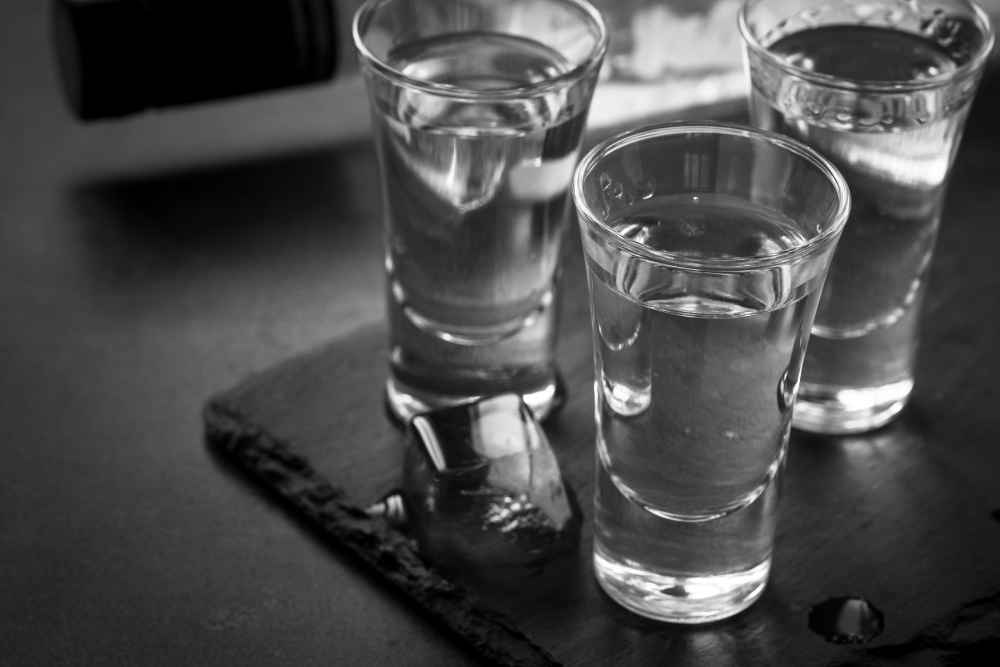 You can purchase Bellion Vodka online through the official Bellion Vodka website or on popular marketplaces such as Amazon, Wine.com, and Caskers.
If you prefer the convenience of shopping online, you can buy Bellion Vodka directly from their official website. Their user-friendly interface allows for easy navigation and secure payment options.
You can even create an account to save your details and make future purchases faster.
When buying from Bellion Vodka's official site, remember that while they strive for accuracy in product details and availability, errors may occur, so it's essential to verify before ordering.
Additionally, while NTX Technology claims several health benefits related to alcohol consumption, Bellion has faced legal issues regarding this claim which led them to include a disclaimer on their website stating that the FDA has not evaluated these statements.
Online Marketplaces Such As Amazon, Wine.com, And Caskers
If you prefer the convenience of shopping online, you can find Bellion Vodka on many popular e-commerce websites. Here are some options to consider:
Amazon: This online marketplace carries a wide range of Bellion Vodka products, including 750ml bottles and gift sets. You may be able to take advantage of free shipping if you are an Amazon Prime member.
Wine.com: This specialty wine and spirits retailer also offers Bellion Vodka for purchase, with options for home delivery or pickup at a local partner store. Remember that some states have restrictions on shipping alcohol, so double-check before placing your order.
Caskers: This online liquor store specializes in premium and hard-to-find spirits, making it a great option for those seeking something unique. You can browse their selection of Bellion Vodka products and read customer reviews before purchasing.
Regardless of which online marketplace you choose, double-check the accuracy of product descriptions and details before making a purchase. Additionally, remember that shipping times may vary based on location and availability.
Factors To Consider When Purchasing Bellion Vodka
Consider the price range, availability and shipping options, and customer reviews when purchasing Bellion Vodka to ensure you get the best experience possible.
Price Range And Special Offers
Bellion Vodka is priced at $40 per 750 ml bottle, comparable to other high-quality vodkas in the market. Though it's unclear whether there are any ongoing special offers associated with purchasing Bellion Vodka, customers can enjoy free shipping on their first order when buying directly from the official website.
Additionally, some online marketplaces, such as Amazon, may offer discounted prices or bundle deals for customers looking to buy multiple bottles of Bellion Vodka.
Availability And Shipping Options
Looking to purchase Bellion Vodka? You'll be happy to know this unique spirit is available in-store and online. Regarding availability, Bellion Vodka can be found at national retailers and regional liquor stores across the country, as well as various restaurants and bars.
Regarding shipping options for Bellion Vodka, most retailers typically offer standard delivery times ranging from one to four business days. Instacart offers delivery of Bellion Vodka in as fast as one hour for those looking for a quicker turnaround time on their order.
NapaCabs is a recommended online retailer for purchasing this specialty vodka with its quick US-wide shipping times and excellent customer service.
Customer Reviews And Feedback
One important factor to consider before purchasing Bellion Vodka is customer reviews and feedback. While many customers have given it a 4-star rating, some have expressed disappointment in the artificial taste they believe does not resemble traditional vodka.
It's always a good idea to read up on different customer experiences with the product you're interested in purchasing. This way, you can understand what to expect from your purchase.
Ultimately, everyone has different taste preferences regarding spirits like vodka. While some may love Bellion Vodka for its unique flavor profile, others may find it lacking compared with more established brands.
Additional Resources For Finding Bellion Vodka
In addition to traditional retailers and online marketplaces, you can follow Bellion Vodka's social media accounts or contact the company directly for help locating their product.
Following Social Media Accounts And Influencers
Stay updated on all things Bellion Vodka by following their social media accounts and influencers. Here are some to check out:
@bellionvodka on Instagram and Twitter for news, recipes, and promotions.
@thevodkadiaries on Instagram is a popular account featuring creative cocktail recipes using Bellion Vodka.
@liquorstoreguru on Twitter for updates on where to find Bellion Vodka in stores near you.
@drinksandink on Instagram is an influencer who often features Bellion Vodka in her unique cocktail creations.
By following these accounts, you can get inspiration for new drink ideas, stay informed about where to purchase the vodka, and even have the chance to win giveaways or discounts. Plus, you'll be a part of the growing community of cocktail enthusiasts enjoying the unique taste of Bellion Vodka.
Contacting The Company Directly For Assistance
If you have questions about Bellion Vodka or need help finding it, don't hesitate to contact the company directly. You can contact Bellion through their website's "contact us" page, and they will respond within a few business days.
They are always happy to assist customers in locating their products or answering any inquiries you may have. Additionally, following their social media accounts and influencers is another great resource for staying up-to-date on availability and promotions.
FAQ
Q: Where can I order Bellion Vodka?
A: You can order Bellion Vodka online through the official website or select retailers in California and New York.
Q: What size bottles does Bellion Vodka come in?
A: Bellion Vodka comes in 750ml bottles.
Q: Is Bellion Vodka a specialty vodka?
A: Yes, Bellion Vodka is a specialty vodka created with NTX, a new kind of spirit technology.
Q: Is Bellion Vodka naturally sweet?
A: Yes, Bellion Vodka is naturally sweet due to its unique blend of ingredients.
Q: What is NTX technology?
A: NTX technology is a new kind of spirit technology that incorporates science and innovation to produce a smoother, more refined vodka.
Q: How many times is Bellion Vodka distilled?
A: Bellion Vodka is 6x distilled to bring out the essence of its unique blend of ingredients.
Q: Can I enjoy Bellion Vodka in traditional cocktails?
A: Yes, Bellion Vodka can be used in traditional cocktails, so you can eliminate unwanted sugars and calories.
Q: What is the refund policy for Bellion Vodka?
A: Please check with the retailer you purchased from to see if you are eligible for a refund if your Bellion Vodka does not arrive in the proper condition or if it contains any defects.
Q: Where is Bellion Vodka produced?
A: Bellion Vodka is produced in the USA.
Q: What is the default alcohol percentage of Bellion Vodka?
A: Bellion Vodka has an alcohol percentage of 40%.
Conclusion: Enjoy The Unique Taste Of Bellion Vodka With Ease And Convenience
In summary, Bellion Vodka with NTX technology offers a unique and safer choice for cocktail drinkers. This specialty vodka can be found in select retailers or purchased online through official websites or marketplaces like Amazon and Wine.com.
Consider factors such as price range, availability, shipping options, and customer reviews when making your purchase. Don't forget to follow social media accounts and influencers or contact the company directly for additional resources.