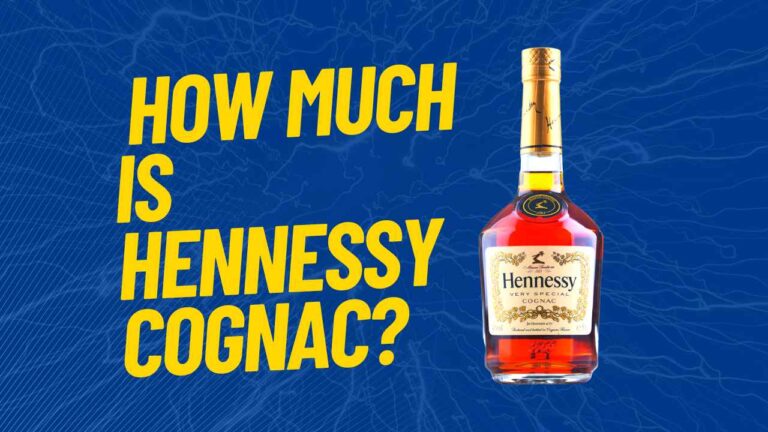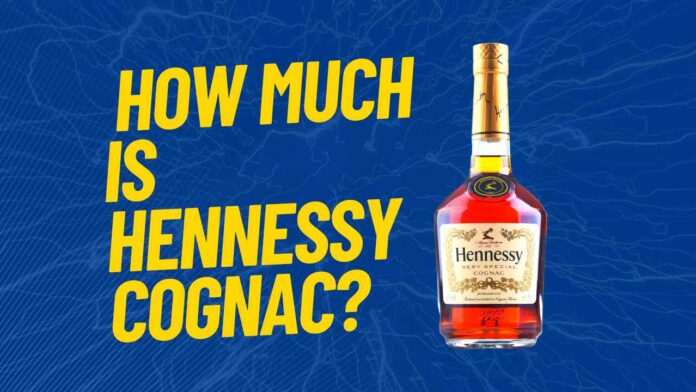 This page may contain affiliate links. Please see our Disclaimer for more information. Always drink responsibly and adhere to your local legal drinking age.
Introduction
Welcome to the ultimate guide on Hennessy Cognac, one of the world's most prestigious and iconic spirits. With 81 different products available, ranging in price from $40 to a jaw-dropping $200,000 per bottle, it's no wonder this "king of cognac" has captured the attention and palates of connoisseurs and cocktail drinkers alike.
In this comprehensive article, we'll explore everything you need to know about Hennessy's vast offerings – including history, production process, types, and prices – so that you can make an informed decision when purchasing your next bottle.
Key Takeaways:
Hennessy Cognac is one of the world's most prestigious and iconic spirits, with a rich history dating back to 1765.
With 81 different products available, ranging in price from $40 to a jaw-dropping $200,000 per bottle, there is a type of Hennessy Cognac suitable for every preference and budget. Popular types include VS, VSOP, XO, Paradis, and Richard Hennessy.
Several factors influence the price of Hennessy Cognac, including age statements on bottles indicating minimum aging periods for eaux-de-vies used in blends. Rarity & availability can also significantly impact prices, packaging design, or limited editions. Furthermore,
It's important to note that while older expressions may be rarer or more collectible based on historical significance or bottling design, younger expressions could taste even better than their older counterparts due to consistent flavor profiles created by blending processes that combine new harvests with previous vintages.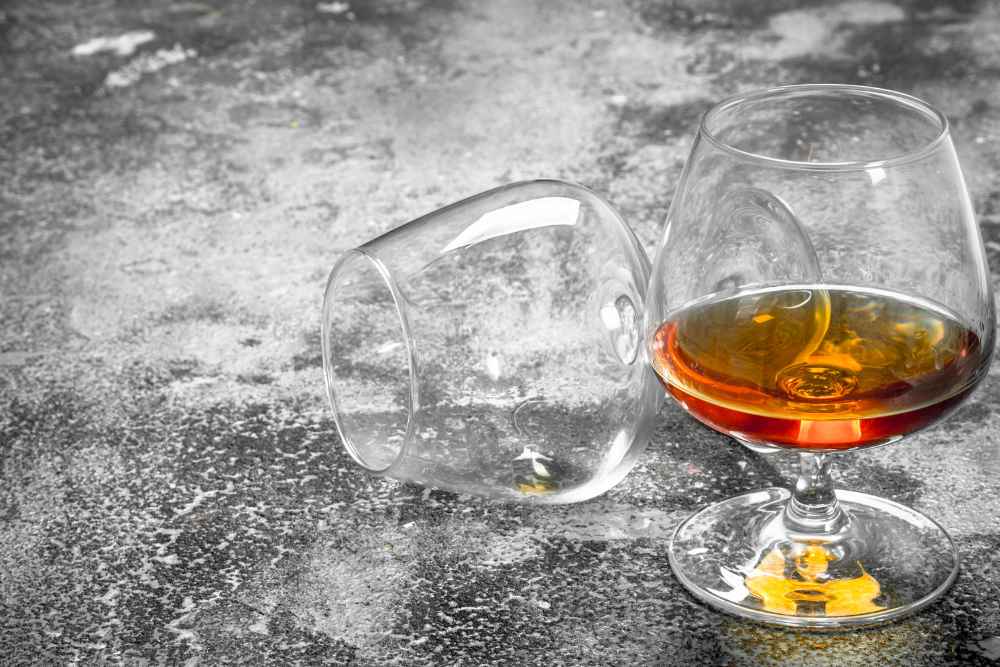 Hennessy Cognac is a luxurious and premium spirit with a rich history dating back to 1765; the production process involves aging eaux-de-vie in oak barrels, resulting in fruity and vanilla flavors that are matured over time.
History And Production Process
Hennessy's rich history dates back to 1765 when Irishman Richard Hennessy established the cognac house in France. Over the centuries, the brand has become synonymous with luxury and sophistication, thanks to its adherence to traditional production methods and innovation.
Creating this delectable spirit follows stringent guidelines set by French law. First, grapes from premier growing regions are harvested and transformed into an initially low-alcohol grape juice known as "eaux-de-vie." This juice undergoes double distillation using copper stills before being aged in oak barrels for at least two years (or much longer for higher-quality blends).
The artistry truly lies in blending multiple eaux-de-vie selections like that of Hennessy V.S., which features soft fruit notes, toasted nuts, and hints of vanilla – creating unparalleled flavor profiles unique to each bottle.
Types Of Hennessy Cognac Available
As a cocktail drinker, you might be interested in the variety of Hennessy Cognac options available to cater to different preferences and budgets. Here are some popular types to consider:
Hennessy V.S. (Very Special): A young and lively cognac with fruity and spicy notes, suitable for cocktails and mixed drinks.
Hennessy V.S.O.P (Very Superior Old Pale): Aged for at least four years, this blend offers mature fruit and nut flavors, making it ideal for sipping on its own or using in high-quality cocktails.
Hennessy X.O (Extra Old): A luxurious option with rich flavors of dried fruits, chocolate, and wood spice, perfect for enjoying neat or on the rocks.
Hennessy Paradis: An exquisite blend of over 100 eaux-de-vie aged up to 130 years, offering unparalleled complexity and elegance.
Richard Hennessy: A rare and prestigious expression featuring a selection of the most exceptional eaux-de-vie from the house's reserve stocks.
Hennessy Limited Editions: Unique collaborations between Hennessy and renowned artists or designers, often with exclusive blends or packaging designs.
Whether you're looking for a versatile base for your favorite cocktail recipes or an exclusive bottle to cherish on special occasions, a suitable type of Hennessy Cognac is waiting just for you!
Hennessy Cognac Price Guide
Discover the ultimate Hennessy Cognac price guide, including everything from VS to Richard Hennessy and limited editions. In this comprehensive guide, find out how much each type of cognac costs and what factors influence their price.
VS: Very Special
Hennessy Very Special, or simply VS, is the entry-level expression of this iconic cognac house and has a rich heritage that dates back to 1765. Often considered the "king of cognac," Hennessy VS boasts exceptional quality at an affordable price range – typically between $17.99 to $82.99, depending on bottle size.
This amber-hued spirit presents a harmonious blend of fruity notes and oaky vanilla undertones derived from aging in French oak barrels. The bold flavor profile and full-bodied character make Hennessy VS suitable for enjoying neat, on ice, or as an essential component in cocktails like Sidecars and Sazeracs.
VSOP: Very Superior Old Pale
Hennessy VSOP, which stands for Very Superior Old Pale, is a popular type of cognac aged for at least four years in oak barrels. This cognac boasts a rich amber color and an exceptional blend of floral, fruity, and spicy notes with hints of vanilla.
Hennessy created the VSOP blend in 1817 in response to a request from the Prince Regent. It was originally called "****," meaning "Old Pale." The name was later changed to "VSOP" or Very Superior Old Pale.
Hennessy also collaborated with contemporary Chinese artist Zhang Enli to create special edition packaging for its VSOP cognac line, making it an elegant choice as a drink and collector's item.
XO: Extra Old
XO, or Extra Old, is one of the premium offerings from Hennessy Cognac. This type of cognac undergoes a longer aging process than VS and VSOP varieties, resulting in a more complex flavor profile.
It has rich aromas of vanilla and oak with fruity undertones that pleasantly linger on the palate. XO is often enjoyed neat or on the rocks to savor its full-bodied character.
With a price range of $200-$250, according to Wine-Searcher, it's an investment for cocktail enthusiasts who want to indulge in luxury spirits.
Paradis
Their Paradis is one of the rarest and most exceptional cognacs to come out of the Hennessy house. This exclusive blend is crafted from over 100 old 'eaux-de-vie' from Cognac's premier growing regions, aged up to 130 years in oak casks.
It boasts a distinct aroma of flowers, spice, fruit, and nutmeg, with hints of vanilla and honey on the palate. It has a deep amber color that adds elegance to any occasion.
At $1499 for a 750 ml bottle, it's no surprise that this rare cognac is highly sought after by connoisseurs who appreciate only the best in taste and quality. Only a limited number are produced yearly, making it even more exclusive and prestigious amongst cocktail drinkers looking for something exceptional.
Richard Hennessy
Richard Hennessy is a legendary name in the world of cognac. As the founder of Hennessy Cognac, Richard established his brand in 1765 and began producing some of the finest spirits in France.
The Richard Hennessy cognac is not only aged for decades but can be as old as nearly 200 years, making it one of the rarest bottles to own or give as a gift. Each bottle comes numbered with beautiful packaging and is considered by many cocktail enthusiasts, aficionados, and collectors worldwide as an essential addition to any collection.
Hennessy Limited Editions are worth considering if you're looking for a rare and exclusive experience. These limited editions are carefully crafted and released in small quantities to ensure their exclusivity.
One of the most expensive Hennessy bottles is approximately $200,000 per bottle, making it one of the most valuable cognac bottles globally. These limited edition cognacs have unique flavors, aromas, and packaging designs that make them stand out from other varieties of Hennessy Cognac.
Some popular examples include the Hennessy Ellipse and Jas Hennessy & Co Collaboration with Louis Vuitton.
Special Hennessy Cognac Prices
In addition to the popular Hennessy VSOP and XO, there are also several limited editions or special Hennessy cognacs available. These unique blends include Hennessy Ellipse, a rich and complex cognac with flavors of dried fruit and spice that retails for around $10,000 per bottle.
Another highly sought-after option is the Richard Hennessy blend, made from over 100 eaux-de-vie aged up to 200 years old. This exquisite spirit can fetch prices of up to $4,500 per bottle.
Factors That Influence The Price Of Hennessy Cognac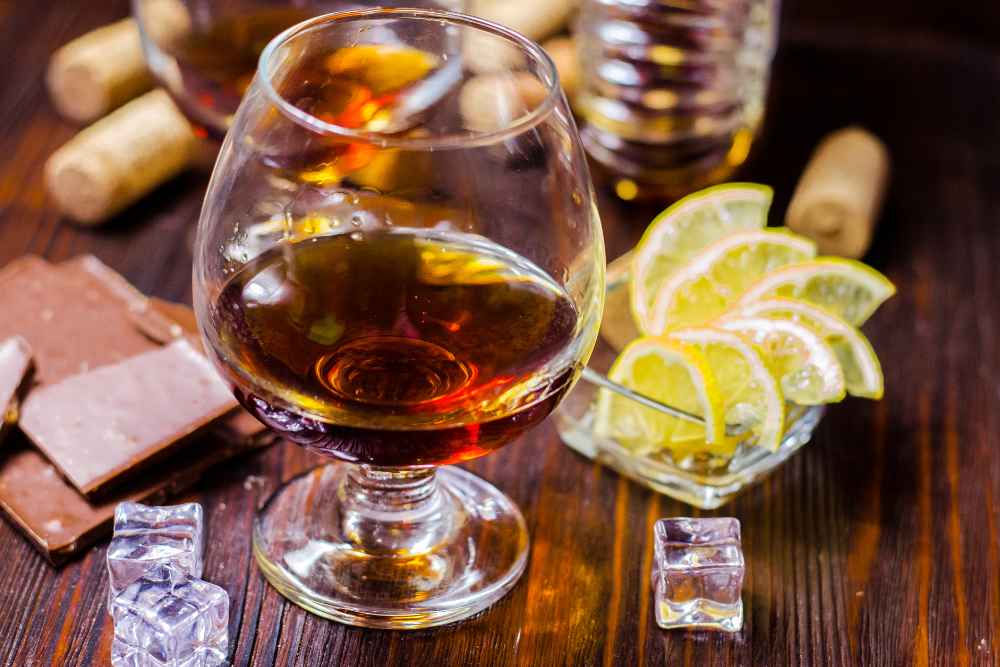 The price of Hennessy Cognac is influenced by several factors, including the age of the cognac, rarity and availability, brand, and packaging; curious to know how these factors affect the cost? Keep reading!
Age Of The Cognac
One of the most significant factors influencing Hennessy's cognac's price is its age. The older a cognac is, the more expensive it will be. The age statement on a bottle of Hennessy cognac refers to the youngest component used in its blend.
For example, if you see "XO" on a bottle of Hennessy cognac, each eaux-de-vie (the clear fruit brandies used in cognac production) in the blend has been aged for at least 10 years.
However, it's worth noting that aging doesn't occur inside bottles – only oak barrels can impart flavor and color to cognac over time. This means that while old bottles may be rare and collectible due to their unique packaging or historical significance, they won't necessarily taste better than younger expressions from the same producer.
Rarity And Availability
The rarity and availability of certain types of Hennessy can significantly impact their price—limited edition bottles, for example, may be more expensive due to their exclusivity and collectible nature.
Similarly, vintage bottles no longer in production may command higher prices due to their scarcity.
For instance, the Richard Hennessy cognac is highly sought after because it's made from exceptionally rare eaux-de-vie aged up to 200. As a result, it commands a premium price of several thousand dollars per bottle.
On the other hand, a standard bottle of VSOP may be easier to find and thus, more affordable for those looking for an entry-level option in the world of Hennessy cognac.
Brand And Packaging
The brand and packaging of Hennessy Cognac can greatly influence its price. As one of the world's most prestigious cognac houses, Hennessy is known for its iconic and elegant bottle designs that catch the eye of shoppers browsing store aisles.
Collectors may be willing to pay a premium for limited edition bottles or those with unique designs, such as the recent collaboration between Hennessy and Louis Vuitton. However, it's important to keep in mind that the quality of the cognac inside is ultimately what matters most.
Hennessy Cognac Prices Compared To Other Brands
When comparing Hennessy cognac prices to other brands, it's important to consider each brand's different age categories and various offerings. Here's a comparison of popular cognac brands and their price ranges:
| Brand | VS | VSOP | XO |
| --- | --- | --- | --- |
| Hennessy | $35 – $50 | $68 – $80 | $200 – $300 |
| Rémy Martin | $40 – $60 | $70 – $85 | $180 – $400 |
| Courvoisier | $30 – $45 | $50 – $70 | $150 – $250 |
| Martell | $40 – $55 | $65 – $80 | $180 – $350 |
| Camus | $40 – $60 | $70 – $90 | $200 – $450 |
As you can see, Hennessy offers competitive prices compared to other well-known cognac brands, particularly for their VS and VSOP offerings. This is one of the reasons why Hennessy is considered the "king of cognac" and the number one choice for cocktail drinkers seeking an affordable, high-quality cognac option.
Where To Buy Hennessy Cognac
You can buy Hennessy Cognac at brick-and-mortar stores, online retailers, and specialty liquor stores.
Brick And Mortar Stores
If you prefer to buy your Hennessy Cognac in person rather than online, several options are available. Here are a few brick-and-mortar stores where you can purchase this premium spirit:
Liquor Stores: Most liquor stores carry a range of Hennessy products, from the affordable VS to the ultra-luxurious Paradis and Richard Hennessy bottles.
Specialty Stores: Some specialty stores focus on high-end liquor and wines, making them excellent options for finding rare or limited edition Hennessy Cognacs.
Duty-Free Shops: If you're traveling internationally, duty-free shops often have an impressive selection of spirits, including various Hennessy bottles at tax-free prices.
Warehouse Clubs: Wholesale warehouse clubs like Costco and Sam's Club often carry large-format bottles of popular spirits, including some Hennessy varieties.
Distributors: For those looking to purchase multiple bottles at once or for commercial purposes, contacting distributors directly can be an option for bulk purchasing at a discounted price.
Keep in mind that availability may vary by location and seasonality. It's always best to call ahead to confirm which specific Hennessy products are available before heading out to shop in person.
Online Retailers
If you prefer to buy your Hennessy cognac online, there are many different retailers. Here are some of the top online retailers for Hennessy cognac:
Drizly – This online liquor delivery service offers same-day delivery in some areas and has a wide selection of Hennessy products available.
ReserveBar – This luxury alcohol retailer offers a variety of premium Hennessy cognacs, including limited edition releases.
Wine.com – Besides wine, this online retailer also sells spirits, including a range of Hennessy cognacs.
Total Wine & More – This retailer has a large selection of Hennessy products at various price points and offers home delivery or in-store pickup.
BevMo! – This California-based retailer offers a good selection of Hennessy bottles and ships to over 40 states within the US.
Caskers – This online liquor store specializes in rare and unique spirits and often has discontinued or limited edition Hennessy cognacs available for purchase.
When purchasing from an online retailer, consider shipping costs and delivery times before making your purchase.
Specialty Liquor Stores
Specialty liquor stores are the go-to place for purchasing Hennessy cognac. These stores typically offer a wide selection of high-end spirits and wines, including rare and limited-edition bottles. Here are some benefits of buying Hennessy cognac from specialty liquor stores:
Expert Advice: Specialty liquor store staff are knowledgeable about different types and spirits brands, making them a helpful resource for customers looking for advice on selecting Hennessy cognac.
Unique Selections: These stores often have a wider selection of Hennessy cognac products than regular grocery or convenience stores, including premium and limited edition bottles that may not be available anywhere else.
Tastings: Some specialty liquor stores offer tastings, allowing customers to sample different types of Hennessy cognac before purchasing.
Personalized Service: Because specialty liquor stores tend to be smaller than chain retailers, they can offer more personalized service, helping customers find the perfect bottle based on their preferences and budget.
Shopping at specialty liquor stores is the best way to buy Hennessy cognac if you want expert advice, unique selections, and personalized service.
How To Store Hennessy Cognac
Store your Hennessy Cognac in a cool, dark place away from direct sunlight and heat sources. Keep the bottle upright and avoid storing it in the freezer or fridge, as it can alter the flavor.
Best Storage Options
Proper storage is crucial to ensuring the taste and quality of Hennessy Cognac. Here are the best storage options for your bottle:
Store in a cool, dry place away from direct light and heat.
Keep the bottle upright to prevent leakage or evaporation.
Do not store it in the fridge or freezer, as extreme cold temperatures can damage the delicate flavors of the cognac.
Avoid exposing your Hennessy Cognac to temperature fluctuations, as this can cause the cork to expand or contract and alter the flavor of the cognac.
If you have an unopened bottle, it can be stored for many years under proper conditions without affecting its taste or quality.
Once opened, consume within six months to a year for optimal flavor and quality.
Consider investing in a wine refrigerator or cellar to maintain consistent temperature and humidity levels for long-term storage of your Hennessy Cognac collection.
Remember that cognac does not age once bottled, so storing it for an extended time period won't make it better!
Do's And Don'ts For Storage
Hennessy cognac is a delicate drink that requires proper storage to maintain its flavor and aroma. Here are some do's and don'ts for storing your Hennessy cognac:
DO:
Keep the bottle upright at all times, whether opened or unopened.
Store in a cool, dark place away from direct sunlight and heat sources.
Use a tightly sealed cork or cap to prevent air entering the bottle.
Opt for a temperature-controlled environment, such as a wine cellar or fridge.
Enjoy within six months of opening for optimal taste.
DON'T:
Store the bottle on its side, as this can affect the quality of the cognac.
Expose the bottle to extreme temperatures or fluctuations in temperature.
Leave the bottle open for extended periods.
Mix different types or brands of cognac in one container.
Store in plastic containers, as this can negatively impact flavor over time.
Following these do, 's and don'ts will ensure that your Hennessy cognac remains rich and flavorful until it is ready to be enjoyed. Remember that once you open a bottle of cognac, it should be consumed within six months to fully savor its unique taste.
How To Enjoy Hennessy Cognac
Savor the unique taste of Hennessy Cognac by using a tulip glass and taking notice of its fruity aroma, then enjoy it neat or in cocktails like the classic Sidecar – find out more about serving and tasting notes as well as cocktail recipes in this section.
Best Glasses For Hennessy Cognac
If you're a cocktail drinker looking to enjoy the full experience of Hennessy cognac, choosing the right glass is essential. Here are some of the best glasses for Hennessy cognac:
RIEDEL Vinum Cognac Hennessy Glass – The ideal glass for providing the perfect tasting experience of Cognac.
Snifter Glass is a classic choice for sipping on cognac, with its wide bottom and narrow top allowing maximum aroma release.
Tulip Glass – Also known as a champagne or white wine flute, this glass has a flared rim that helps to concentrate flavors and aromas.
Tumbler Glass – A simple option that allows you to taste the bold flavors of Hennessy cognac without any interference from the glass.
No matter which glass you choose, hold it by the stem or base to avoid warming up the cognac with your hands. And remember, always savor Hennessy cognac in moderation for an enjoyable drinking experience!
Serving And Tasting Notes
To get the most out of your Hennessy cognac experience, it's important to know how to serve and taste it properly. The best glass for serving Hennessy is a tulip-shaped glass, which allows the aromas and flavors to mix.
When tasting Hennessy VS, expect an intense character and full-bodied flavor with fruity notes that lead into vanilla tones.
You can enjoy this cognac neat or on ice or experiment by mixing it in cocktails like the classic Sidecar or a refreshing Mojito.
Hennessy Cognac Cocktails
Enjoying Hennessy Cognac doesn't have to be limited to sipping it neat. Here are some of the best cocktails you can make with this iconic spirit:
Hennessy Sour – Shake 2 oz of Hennessy VS, 3/4 oz of fresh lemon juice, and 1/2 oz of simple syrup with ice. Strain into a glass filled with ice and garnish with a lemon twist.
Hennessy Margarita – Shake 2 oz of Hennessy VS, 1 oz of lime juice, 3/4 oz of triple sec, and 1/4 oz of agave nectar with ice. Pour into a salt-rimmed glass and garnish with a lime wheel.
French Connection – Mix equal parts (usually around 1-2 ounces each) of Hennessy VS and amaretto in an old-fashioned ice-filled glass. Stir gently until combined, and garnish with an orange twist.
Sidecar – Combine 2 oz of Hennessy VS, 1 oz of Cointreau, and 3/4 oz of fresh lemon juice in a shaker filled with ice. Shake well and strain into a sugar-rimmed chilled cocktail glass.
The Hennything – Fill a glass with ice cubes and pour in equal parts (usually around 1-2 ounces each) of pineapple juice, orange juice, cranberry juice, and Hennessy VS. Stir to combine and garnish with your choice of fruit slices or mint leaves.
With these delicious cocktails, there are plenty of ways to enjoy the bold flavors and smooth finish from savoring the "king" of cognacs!
FAQ
Q: What is Hennessy?
A: Hennessy is a type of spirit, specifically a cognac, that is produced by Hennessy, a well-known producer of cognac.
Q: How much does a bottle of Hennessy cost?
A: The price of a bottle of Hennessy can vary depending on the size of the bottle and the specific type of Hennessy. Prices can range from $30 to $300 or more for a single bottle.
Q: What sizes do Hennessy bottles come in?
A: Hennessy bottles typically come in various sizes, including 750ml, 1L, 1.75L, and even larger sizes for special occasions or events.
Q: What is the Hennessy VS vs cognac?
A: The Hennessy VS, also known as the Very Special cognac, is a blend of more than 40 different eaux-de-vie, or grape wines that have been distilled twice. It is considered the benchmark for the Hennessy brand and sets the standard for its other cognacs.
Q: When was Hennessy founded?
A: Hennessy was founded in 1765 by Richard Hennessy in the Charente region of France.
Q: How has Hennessy evolved over the years?
A: Since its founding in 1765, Hennessy has become one of the most well-known cognac producers in the world. They have expanded their product line to include various cognacs and explored new markets, including the African-American and hip-hop scenes.
Q: How many bottles of Hennessy are sold each year?
A: Hennessy sells more than 50 million cognac bottles worldwide each year.
Q: What is the connection between Hennessy and the hip-hop scene?
A: Hennessy has become popular in hip-hop over the years, with many rappers mentioning the drink in their lyrics and even creating songs dedicated to it. Rapper Nas even released a song titled "Hip Hop Is Dead" with the line, "Hennessy and enemies, see my greed."
Q: How is Hennessy typically consumed?
A: Hennessy can be consumed neat, on the rocks, or mixed with a variety of soft drinks or mixers, including tonic, soda, ginger ale, and even iced tea.
Q: What is the history behind the Louis XV bottle?
A: The Louis XV bottle was created in 1874 as a tribute to King Louis XV of France, who was a fan of Hennessy cognac. The bottle is a modern-day equivalent of the original decanter that was used to ship the first shipment of Hennessy cognac to Ireland in the 18th century.
Tips And Conclusion
To get the most value when purchasing Hennessy Cognac, consider factors such as age and rarity, and purchase from reputable retailers. And remember, savoring a glass of Hennessy is an experience that should be enjoyed slowly and with good company.
Final Thoughts On Hennessy Cognac Prices And Tips For Purchasing The Best Value For Your Budget.
When purchasing Hennessy cognac, you don't always need to break the bank. While some high-end bottles like the Richard Hennessy or Paradis can cost upwards of $1,000, plenty of affordable options still deliver excellent quality and taste.
For instance, a 750-milliliter bottle of Hennessy VSOP can be found for under $70 and offers rich vanilla notes with hints of fruit and spices.
Consider factors such as age and rarity to get the best value for your money when buying Hennessy cognac. Older cognacs that have been aged longer tend to have more complex flavors but also have a higher price tag.
Additionally, limited edition releases or special blends may command higher prices due to their rarity and exclusivity.
Ultimately, no matter what type or price range you choose when purchasing Hennessy Cognac, one thing is certain – its smooth taste profile makes it a classic choice for any cocktail enthusiast's collection.