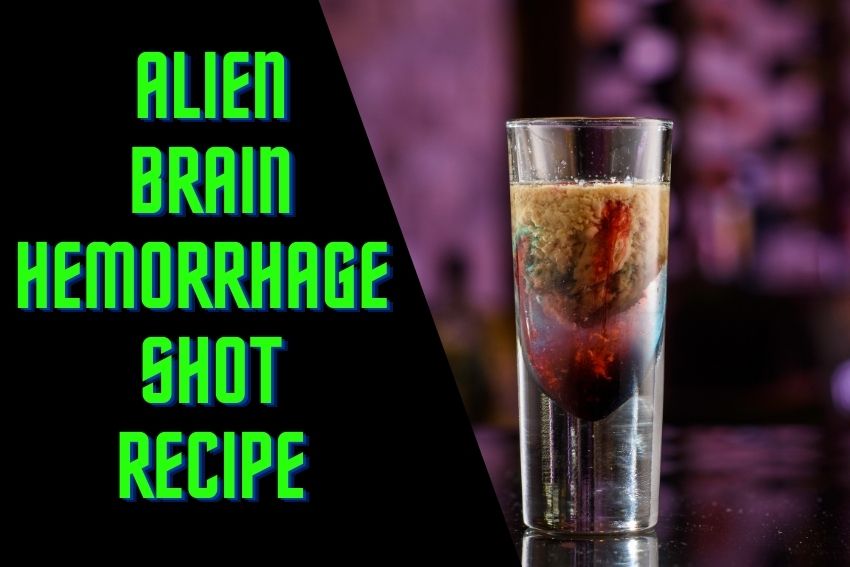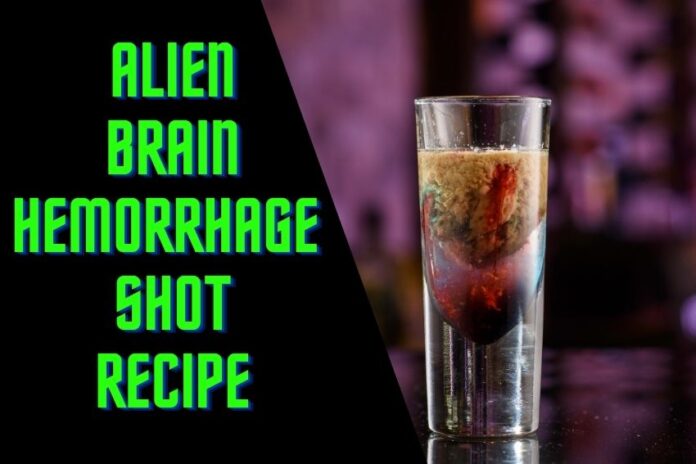 This page may contain affiliate links. Please see our Disclaimer for more information. Always drink responsibly and adhere to your local legal drinking age.
Get ready for the Alien Brain Hemorrhage Shot Recipe, which is a fun party shot that is sure to impress and take your party to the next level!
This creepy drink that looks like a bleeding brain is all about presentation and it doesn't disappoint. This is a crowd pleaser that is the perfect Halloween cocktail or birthday shot that will surely shock your guests and make a lasting memory.
The origin of this alien brain hemorrhage shot started around the 2000's. It is hard to tell where it actually originated, but the popularity of this shot has been increasing over the last couple of years.
How Does the Alien Brain Hemorrhage Shot Taste?
The Schnapps is the overpowering flavor in this shot, because of this the alien brain hemorrhage tastes mostly of peach, with light hints of citrus and grenadine. You will also get a very unique texture from the coagulated glob of Bailey's Irish Cream.
Alien Brain Hemorrhage Shot Recipe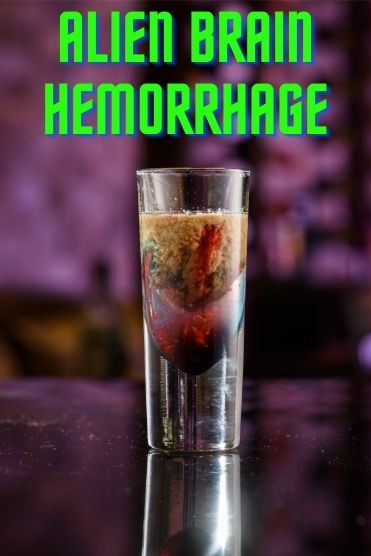 Ingredients
---
Bar Tools
---
Directions
---
Pour Peach Schnapps into shot glass.
Slowly add Bailey's Irish Cream to the top of the shot glass to create a floating layer.
Slowly add Blue Curaçao.
Slowly add Grenadine.
Bartender Notes
---
This shot is all about presentation, so always use a clear shot glass.
Add a small amount of Blue Curacao and Grenadine at a time to ensure the Bailey's doesn't become overly disturbed and maintains the brain shape. When done correctly it should look like there is a floating brain.
Pour the ingredients on the back of a bar spoon to ensure they are not added too quickly.
Chill the Bailey's beforehand for a smoother shot.
About the Ingredients and Tools