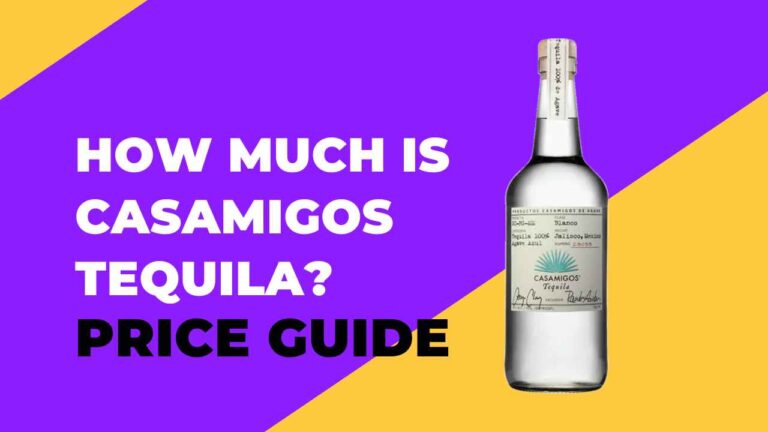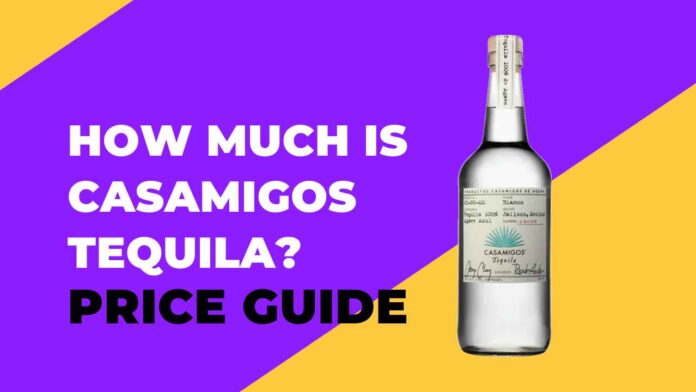 This page may contain affiliate links. Please see our Disclaimer for more information. Always drink responsibly and adhere to your local legal drinking age.
If you're looking for the best quality tequila worth every penny, there's no doubt that Casamigos would be on your list. But how much is Casamigos Tequila?
Well, you've come to the right place. In this article, you'll find up-to-date details on how much it costs to buy various bottles of Casamigos Tequila in 2023.
Whether planning a night out with friends or stocking your bar with a premium brand, we have all the price info you need to make a wise decision. After all, a good tequila makes for one heck of an experience — and getting your hands on some great bottles without sacrificing quality is possible.
We've scoured the web to bring you this handy guide with all the facts about Casamigos Tequila pricing in 2023.
How Much is Casamigos Tequila?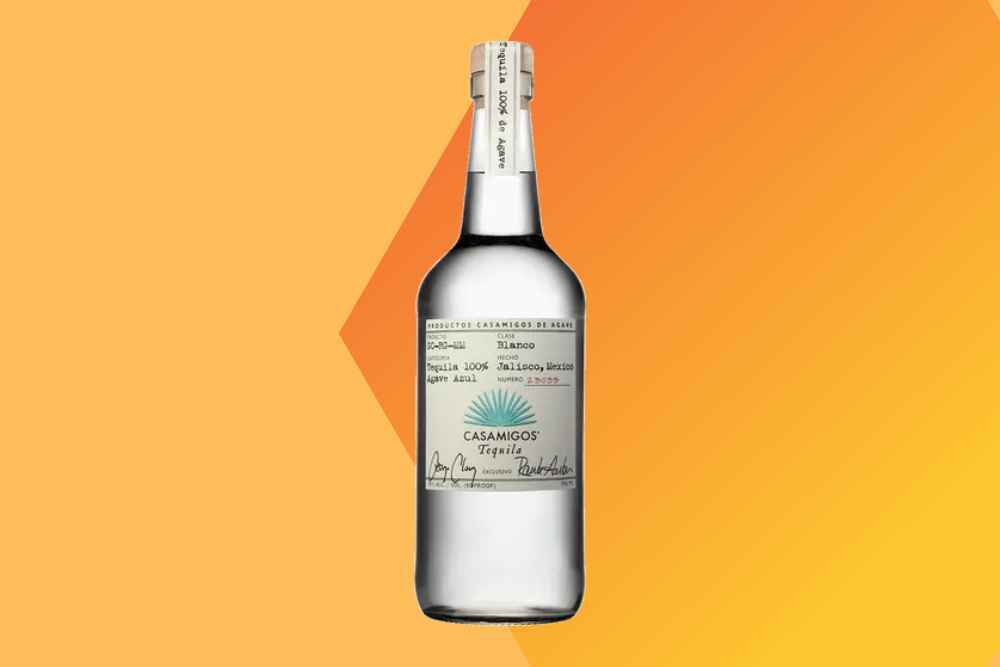 Good tequila doesn't come cheap but can be worth the extra cash. If you want something special, Casamigos has you covered. Co-founded by George Clooney and created in a Mexican community of family and friends, the tequila is distilled in traditional copper stills and bottled by hand.
But that comes with a cost. Prices for Casamigos Añejo Tequila vary from $49.99 to $84.99 depending on region, though it usually clocks in at around the mid-$50s mark. Their Reposado is a little less, ranging from $39.99 to $74.99, while their Blanco clocks in around the lower range—$40-$50 per bottle, depending on the purchase location and other factors.
So if you're looking for top-shelf quality tequila that won't break the bank, Casamigos is worth checking out!
What Is Casamigos Tequila?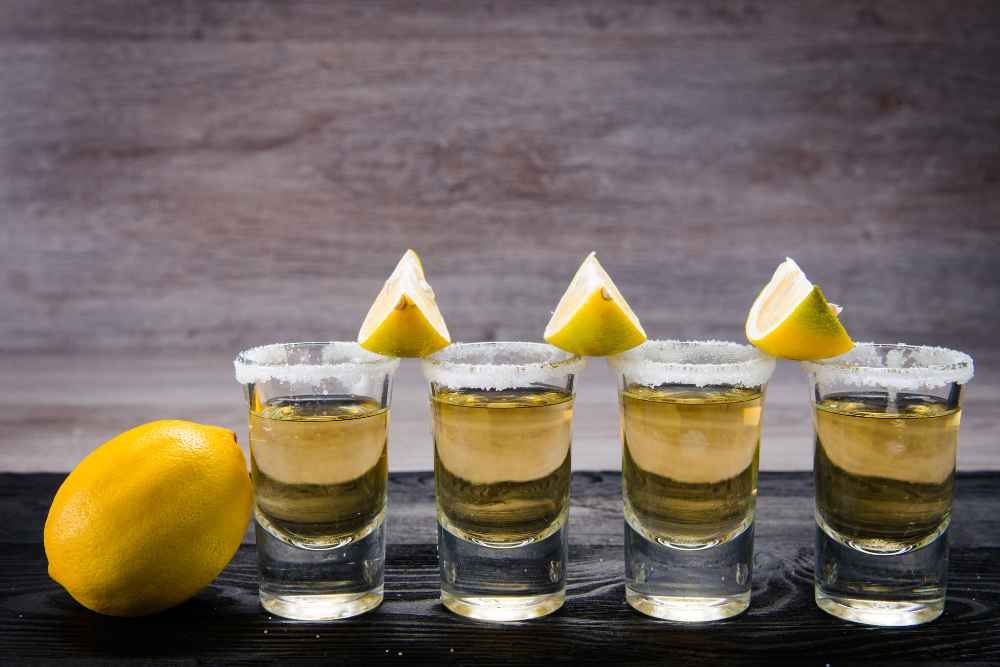 Casamigos Tequila is a premium spirit made with 100% Blue Agave, a type of agave plant exclusively from the Jalisco Highlands of Mexico. It was created by longtime friends George Clooney, Rande Gerber, and Mike Meldman—the trifecta of Hollywood's high society—in 2013.
Casamigos is known for its smooth taste and has won dozens of awards for its quality.
All Casamigos Tequila varieties are handcrafted and aged for at least two months in American or French oak barrels. This aging process gives the spirit its unique flavor profile: light and slightly sweet with caramel, vanilla, and white pepper notes. If you're looking for an ultra-premium tequila to impress your guests at your next gathering, Casamigos will surely do the trick!
What Does Casamigos Tequila Taste Like?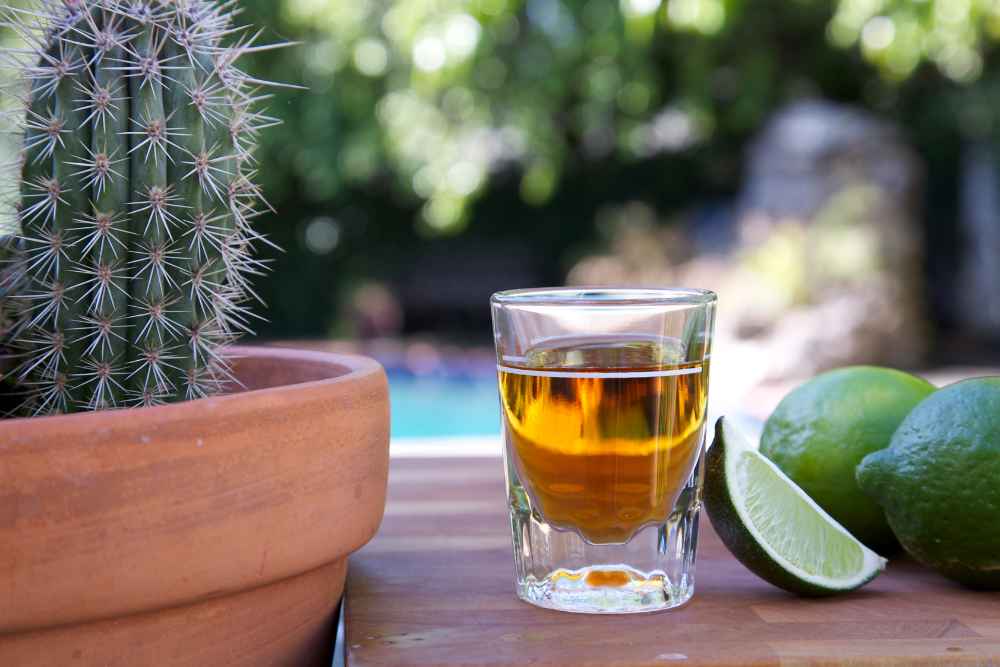 So what does Casamigos tequila taste like?
If you've had other brands, you'll be pleasantly surprised at the smoothness of this one. It's made from mature, hand-selected blue Weber agaves that are slow-roasted in traditional brick ovens, then distilled twice, resulting in a silky-smooth taste. Plus, it's 100% blue agave, so you know you're getting the real deal.
Casamigos has an aroma of cooked agave and roasted peppers, with a hint of citrus and oak; and its flavor is balanced with a sweet taste of cooked agave, light spice on the pallet and a long smooth finish that isn't too harsh or too sweet.
The best way to experience Casamigos for yourself is to get some for your next gathering—or better yet, enjoy it neat!
Different Types of Casamigos Tequila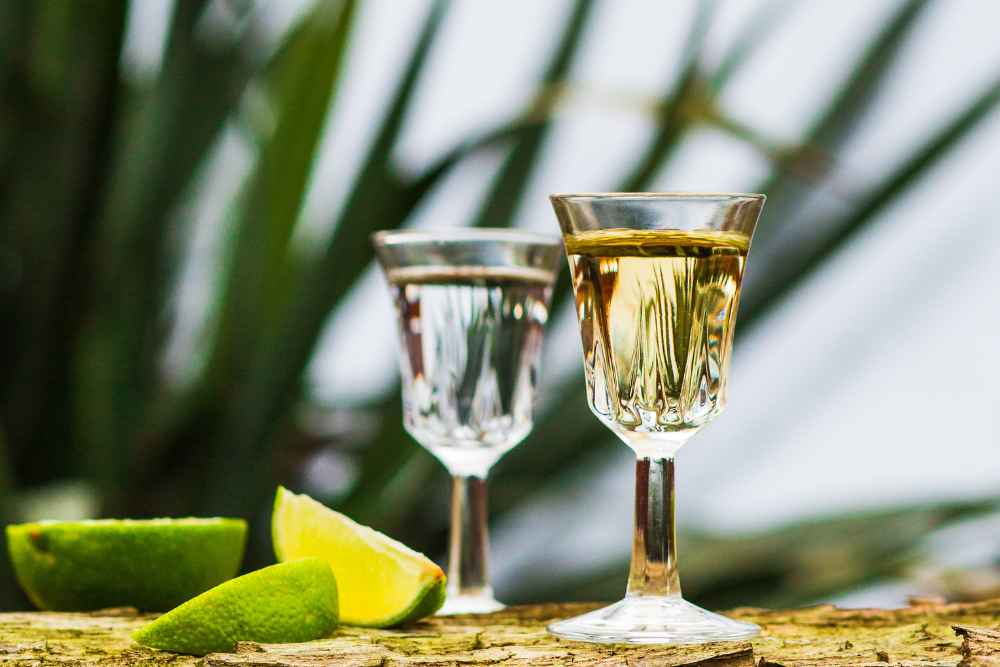 You heard of Casamigos Tequila, but did you know there are different types? Prices can range from a few bucks to thousands of dollars, so let's check out each type and find out how much you should be shelling out for some Casamigos.
Casamigos Blanco
Casamigos Blanco is a classic tequila made from blue agave harvested after 7-9 years and distilled twice. It carries aromas of cooked agave and citrus, with hints of pineapple and black pepper on the finish. It's light and fresh and pairs perfectly with lime juice or a margarita. Casamigos Blanco retails for around $45 USD per 750-ml bottle.
Casamigos Reposado
Casamigos Reposado is slightly more expensive than the Blanco, at $50 USD per 750-ml bottle. It's aged in American oak barrels for seven months, giving it a golden hue and flavor complexity that mixes cooked agave with vanilla, coconut, honey, and caramel notes with a slight spice in the finish. Perfect for sipping neat or mixed with orange juice or ginger beer.
Casamigos Añejo
Finally, there's Casamigos Añejo which costs around $55 USD per 750-ml bottle. This tequila spends 14 months in American oak barrels, creating a smooth sipping experience that will please any tequila connoisseur. Caramelized agave dominates the nose while hints of butterscotch, nutmeg, and cinnamon hit your palate before finishing off warm with notes of dark chocolate.
Prices for Casamigos Tequila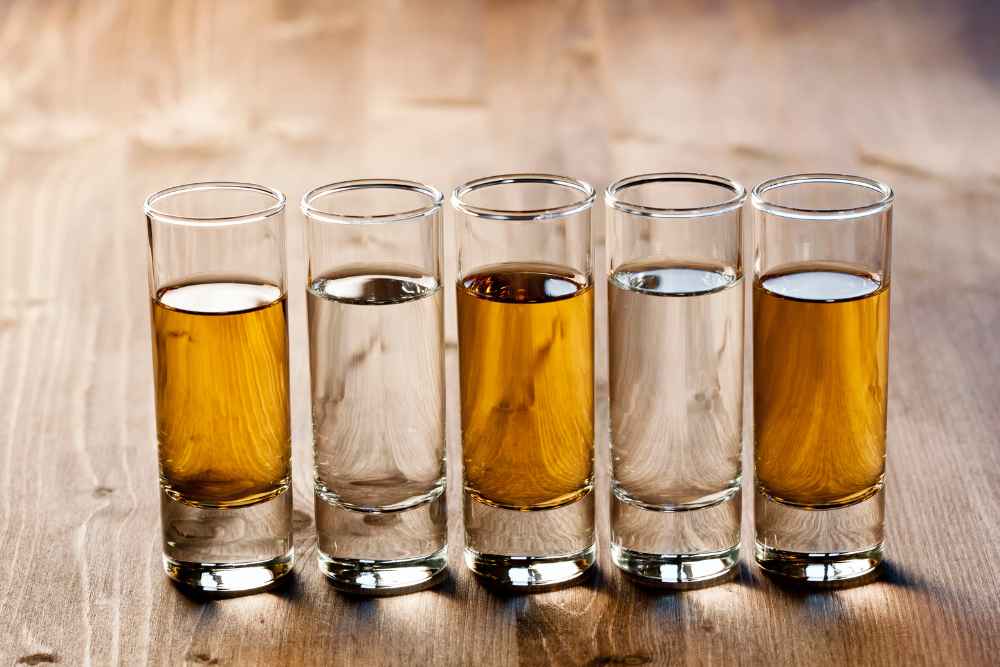 If you wonder how much Casamigos Tequila costs, you've come to the right place! Casamigos Tequila can range in price from $38 for a 750 ml bottle to up to $150 or more for a 1.75-liter bottle.
The Three Types of Casamigos Tequila
The type of Casamigos Tequila you buy will determine the price. The three types available are Blanco, Reposado, and Anejo. Each type comes in various size bottles, so prices may vary according to size.
For instance:
Blanco is often priced between $38 and $60.
Reposado costs between $45 and $70.
Anejo usually ranges between $50 and $75.
Regarding larger bottles, prices will be higher due to the volume of tequila included in the bottle. Prices for 1-liter bottles of Casamigos Tequila range from $80 to as much as $150 or more for a 1.75-liter bottle, depending on where you buy it.
Casamigos Blanco Cost
So, the all-important question: how much is Casamigos Tequila?
Casamigos Blanco Tequila is the entry-level expression of the much-beloved brand. With Casamigos Blanco, you're looking at about $45 for a 750ml bottle. That's not cheap — but it's in line with many other popular tequilas.
That said, Casamigos Blanco offers an impressive flavor profile of crisp agave and citrus notes, making the price worth it. And if you're concerned about quality, don't worry — every bottle of Casamigos Blanco passes rigorous quality checks that guarantee each batch meets strict standards for taste and authenticity.
You can also find smaller sizes in 375ml or 50ml bottles. However, you shouldn't expect to find them on store shelves as they are mostly reserved as minis when ordering drinks at bars and restaurants.
The 375ml bottle costs around $30, while the 50ml bottle costs around $5-7.
Casamigos Reposado Cost
Do you want to know the cost of a bottle of Casamigos Reposado tequila? The good news is that it won't break the bank, depending on where you live. Generally, when you buy a 750mL bottle of Casamigos Reposado, you can expect to pay between $44.99 and $49.99.
Here's a breakdown of what you can expect to pay for Casamigos Reposado in different areas:
North America
United States: $44.99 – $49.99 USD
Canada: $59.99 – $64.99 CAD
Europe
United Kingdom: £35 – £40 GBP
Germany: €42 – €47 EUR
Asia & Australia
Singapore: S$66 – S$71 SGD
Japan: ¥5100 – ¥5600 JPY
Australia: AU$63.50 – AU$68.50 AUD
As you can see, Casamigos Reposado is not too expensive compared to other super-premium tequilas – and it's sure to give you an amazing taste experience no matter where you enjoy it!
Casamigos Añejo Cost
If you're looking for something more aged and smoky, you'll want to reach for the Casamigos Añejo. It's a richer taste that's been aged in a barrel for 14 months, giving it hints of caramel and cocoa.
So how much is Casamigos Añejo? The good news is pricing varies across the country, so check your local stores for the best deal. Generally, you can expect to pay around $50-$60 USD per 750 ml bottle. That's still a bargain compared to some other high-end tequilas out there!
Casamigos Mezcal Cost
If you're wondering about the cost of Casamigos mezcal, we can tell you that it is a bit more expensive than some other tequilas on the market. But then again, it's made with top-notch ingredients, so you get what you pay for!
The range in price for Casamigos mezcal depends on the age and type of liquor. Here's a quick rundown of what you can expect to pay:
Blanco: Around $45
Reposado: Around $50
Añejo: Around $60
Mezcal: Around $50
For most types, this breaks down to about $45-$60 per bottle, depending on where you buy it. It may not be the cheapest tequila, but its unique flavor makes it worth every penny. Plus, if you're looking for an extra special experience, their limited edition bottles usually come with a hefty price tag too!
Best Deals for Casamigos Tequila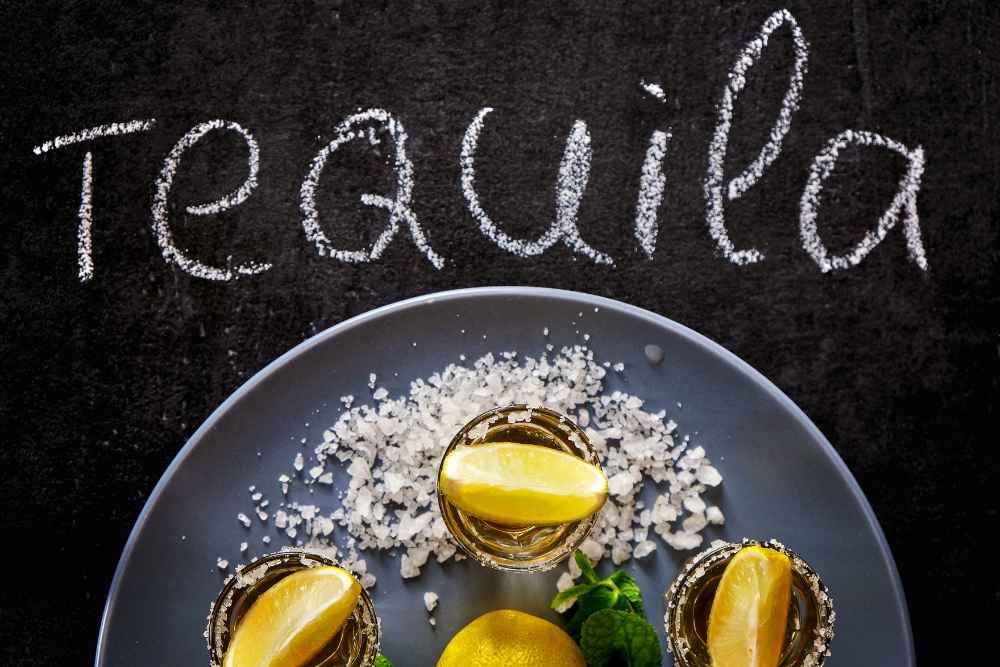 If you're looking for the best deal on Casamigos Tequila, you're in luck—we've got the scoop on where to find it.
There are several bottles to choose from, each with a different price tag. Let's look at some of the best deals we found.
Casamigos Anejo Tequila (750ml)
This bottle has a higher alcohol content than others, so it's a great choice if you want an intense flavor or a strong kick. It usually retails for around $59 USD, but some stores offer discounted prices as low as $41.
Casamigos Blanco Tequila (750ml)
This smooth, light tequila is perfect for sipping or mixing into your favorite cocktails. You can usually get it for around $49 USD, but there are often special offers where you can get it for as low as $33 USD.
Casamigos Reposado Tequila (750ml)
This bottle has hints of caramel and oak, so it's ideal if you enjoy the taste of woody undertones. It typically sells at around $54 USD, but if you shop around, you should be able to snag it at discount prices like $35 USD or less.
Where to Buy Genuine Casamigos Tequila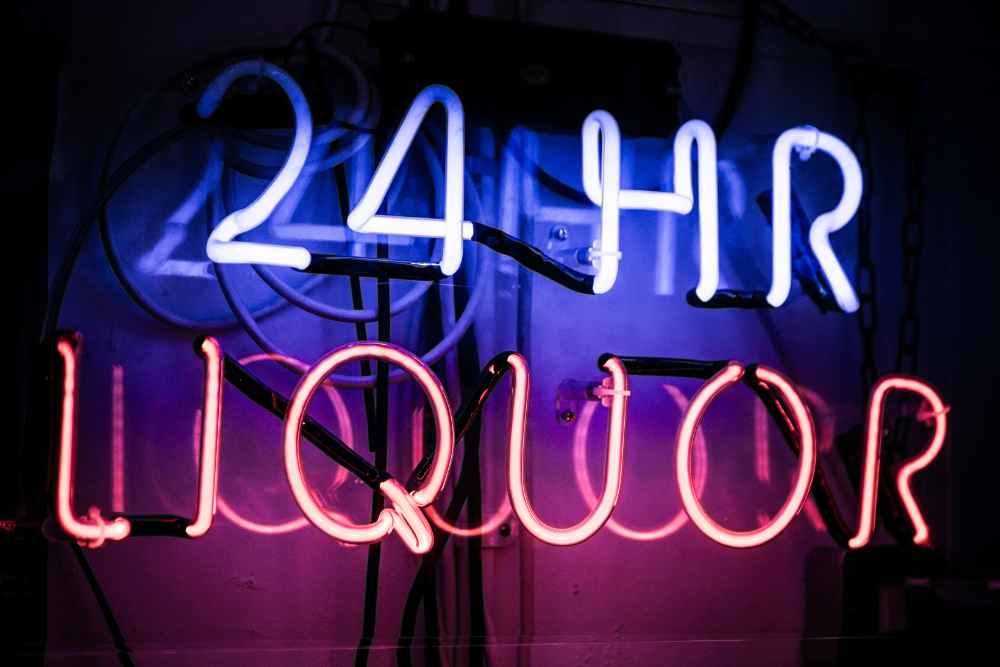 Looking for a bottle of Casamigos Tequila? You're in luck because tequila is now available worldwide!
Online Shopping
No matter where you are, you can buy genuine Casamigos Tequila online. It's available on major e-commerce sites like Drizly and Total Wine and More but beware of counterfeit bottles. Do your research to ensure you're getting a genuine product.
In-Store Shopping
If online shopping isn't your thing, plenty of stores carry Casamigos Tequila. Check the store locator on their website to find your nearest stocking retailer. Most popular liquor stores and supermarkets should have it, and specialty shops designed just for spirits like their own!
Specialty Casamigos Locations
In some locations, like California and Texas in the US, Casamigos even has its own brick-and-mortar locations! You'll be able to see what's in stock and get advice from knowledgeable staff members who know everything about tequila and other spirit brands.
Casamigos Tequila Bottle Sizes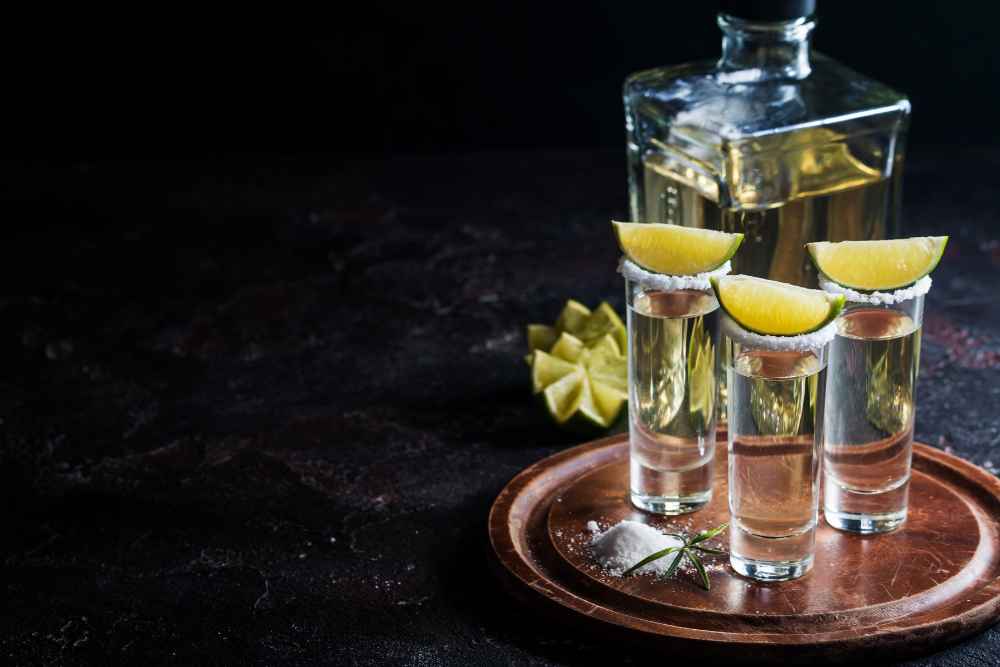 Ever wonder what sort of bottle sizes you can get Casamigos Tequila in? The answer lies in the type of bottle that you choose.
750ml bottles
The most popular size is the 750ml bottle — ranging in price from $49.99 (US) to $59.99 (US). That's pretty reasonable, considering the level of quality you're getting with Casamigos Tequila.
Miniature bottles
If you want something a bit more intimate — there are 50ml miniature versions available for purchase as well. These usually cost about $4.99 (US). Great for sharing or for taking on a vacation!
1-liter bottles
For those who really commit to their tequila, 1-liter bottles are available too — ranging in price from $69.99 (US) to $79.99 (US). Depending on the type, these can be great if you like to keep your tequila at home and enjoy it over time without needing to buy a new one whenever you want some!
How to Store Casamigos Tequila Properly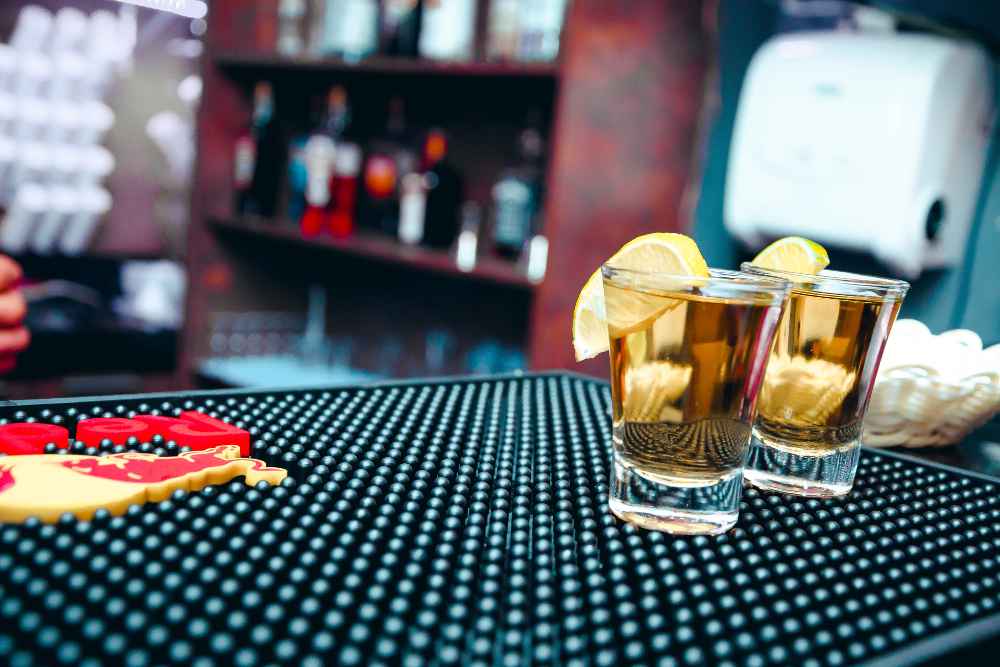 As you may know, Casamigos Tequila is a premium spirit and needs to be stored in ideal conditions. Here are our top tips for storing your bottle of Casamigos properly:
Keep it in its original packaging
The bottle should always stay in its original packaging to avoid dust and other contaminants. This also helps keep the glass from breaking due to impact.
Keep it cool and dry
Keep the bottle in a cool, dark place like a pantry or cupboard. Heat can cause the tequila to lose flavor over time, so try not to store it near heat sources like an oven or radiator. You also want to avoid storing it someplace with high humidity—which could cause condensation on the outside of the bottle.
Store Upright
Always store your bottle upright—this keeps the cork from drying out and losing its tight seal. It also ensures that any settling during transit stays at the bottom of the bottle instead of re-mixing with the liquid when it's on its side!
These simple tips ensure that your Casamigos Tequila will stay fresh and flavorful for years!
FAQ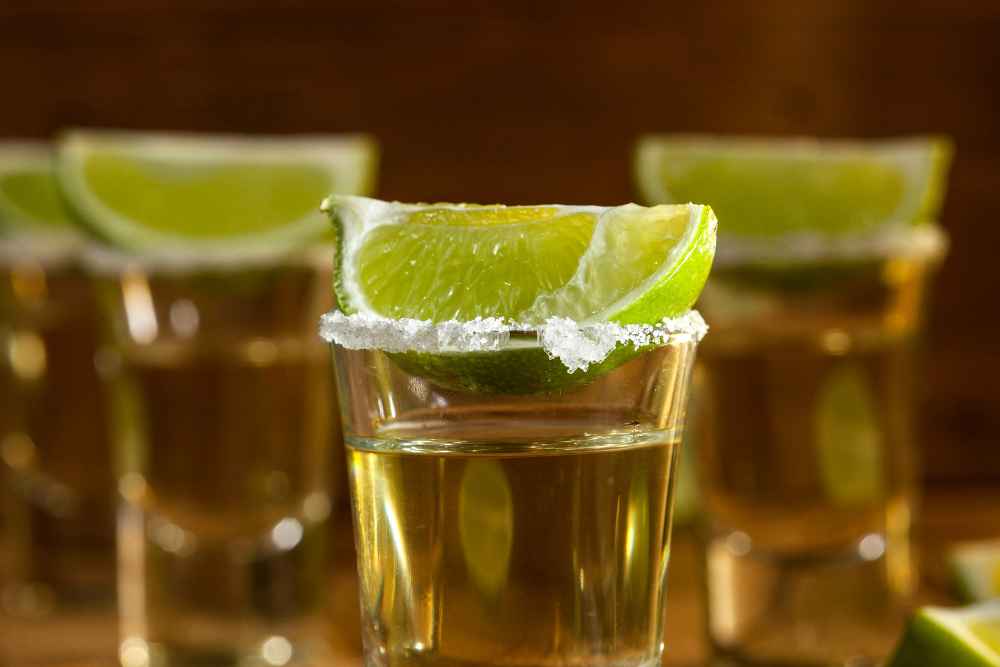 Good question! Casamigos tequila is a premium brand, so you can expect to pay more than other brands. To make your decision easier, here's an overview of some of the most popular Casamigos tequilas and their suggested retail prices:
Casamigos Blanco Tequila (750ml)
The base tequila of the range is the Casamigos Blanco Tequila — fresh and clean in flavor, this smooth and well-balanced spirit is great for sipping or mixing. It has a suggested retail price of $45.00 per 750ml bottle.
Casamigos Reposado Tequila (750ml)
Aged for seven months in oak barrels, the Casamigos Reposado is full of flavor and complex yet still perfect for sipping or mixing in your favorite cocktails. It has a suggested retail price of $45.00 per 750ml bottle.
Casamigos Añejo Tequila (750ml)
The highest-priced expression — aged for 14 months in oak barrels — this dark amber spirit contains aromas of warm caramel, sweet buttery notes, and just a hint of spices. It has a suggested retail price of $50.00 per 750ml bottle.
Tequila Cocktails
Now that you know how much Casamigos Tequila costs, try out some of our delicious tequila cocktail recipes:
Conclusion
In conclusion, Casamigos Tequila offers varieties suitable for every budget, and you can expect to pay anywhere from $30 – $150 for the perfect bottle for your needs. You can also enjoy the convenience of shopping for tequila online, where you can take advantage of deals and discounts not available in-store.
So, no matter how much you're willing to spend, you can be sure to find the Casamigos Tequila that best suits your taste and budget. Cheers!